We have a list of possible candidates. And there isn't a single Lincoln model on it. For the first time in 21 years, there will be no Lincoln vehicle in our garage. It's because none of their product offerings are of any interest to us.
The once-stately Town Car is now a bulbous joke. Recently, I spotted two Portland taxis - both were pre-1998 Lincoln Town Cars painted day-glo green. Despite the hideous color, the cars had nice lines - a tribute to the folks who styled the 1990-97 body. A few minutes later, I passed a new 2004 Town Car. I couldn't help but think that despite its far-more-pleasant maroon color, it was uglier by comparison. It looked like a fat Mercury with a water retention problem. (Paint it pink; install a snouted grille and it could pass for a pig.)
The Lincoln LS is a bland-looking machine and its early shortcomings have never been addressed. (I outlined them in my road test of a 2000 LS model.)
We have no interest in a Navigator or other Lincoln truck.
The 2006 Lincoln Zephyr is a disappointment. The production version has been softened and dumbed-down from the prototype shown at the 2004 New York Auto Show. Ford has promised that the 2006 Lincoln Zephyr "will look, feel and drive like a luxury Lincoln even though it will share a basic design with the Ford Fusion and Mercury Milan." All three cars will be built in Hermosillo, Mexico. Ford claims that "competitive vehicles, all priced in the $30,000 range, include the Infiniti G35, Cadillac CTS, Lexus ES 330 and the Acura TL." Baloney! Ford must be living in a dream world. The Acura TL has 275 horsepower and a stellar reputation. The Infiniti G35 has 280 horsepower and you can buy one with AWD now - not two years from now. The Zephyr's puny 210 horses and Lincoln's tarnished image will relegate it to a rental car lots, next to Buicks, Corollas, Malibus and Ford Five Hundreds.
Once upon a time, Lincoln was a desirable automobile brand. The big V-12 Lincoln Ks of the 1930s were true luxury cars, just as worthy as the custom-bodied Packards, Cadillacs and Pierce Arrows of the period. The prewar Lincoln Continental is an ageless classic. As is the 1956-57 Continental Mark II. The Lincoln Continental convertibles of the 1961-64 era continue to be admired and collected by car enthusiasts of all ages.
Over the last several years, Lincoln has lost most of its charm. It has become decontented, discounted and dissed. I was once an officer of the Lincoln & Continental Owners Club, a group of 4,000-plus brand-loyal Lincoln enthusiasts. LCOC celebrated the marque's heritage and probably brought Lincoln more publicity and good will than the brand's own mediocre advertising. A couple of years ago, Ford terminated its support of the Club - a token $20,000 per year - in a move to "save money." Such shortsightedness is representative of Ford's recent handling of its luxury brand.
Meanwhile, Lincoln sales have dropped precipitously. In the late 1980s, when Cadillac had lost its way, Lincoln sales actually exceeded those of Cadillac. In 1990, over 233,000 Lincolns were sold; all were passenger cars. In calendar year 2004, only 139,000 Lincolns were sold; passenger car sales (Town Car and LS) accounted for less than 79,000 units. The remaining units sold were trucks.
The automotive press has not been fooled. Peter DeLorenzo of AutoExtremist has written, "What has happened to Lincoln is one of the saddest travesties in the history of the automobile business. What was once a proud, sought-after luxury automobile that gave Cadillac all that it could handle in this market, Lincoln is now fading into the abyss and falling off consumer consideration lists left and right. Ford Motor Company managers have repeatedly snatched defeat from the jaws of victory when it comes to Lincoln, coming up with excuse after excuse as to why they can't compete or why things just didn't come together. And it's really too bad, because Lincoln was one of the most authentic American nameplates that ever existed. And it could have achieved that status once again, but now that a future product plan for mediocrity has been laid out - Lincoln will be doomed to the trash heap of once-great American brands.
... Lincoln marketing types have basically given up on the brand altogether by lapsing into a defeatist attitude that would send Lincoln into near-luxury hell - that giant black hole where manufacturers go when they're completely out of ideas. ... Lincoln doesn't have to compete against Cadillac model by model to restore its vitality or define its self worth, but instead could carve out its own distinctive aura at the top of the luxury car food chain with a perspective on luxury all its own. ... Lincoln deserves better, and its too bad there are too few people in Dearborn who understand that."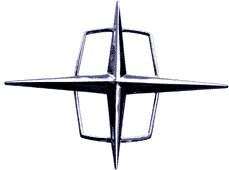 William Jeanes (AutoWeek and Automotive News) has written: "Lincoln-Mercury assured the press ... that the division is on the road to success, and nobody really believed it. Not the folks I heard express opinions anyway. It will come as no news to anyone with a pulse that a lack of distinctive product lies at the core of Lincoln-Mercury's palpable angst." Daniel Howes of the Detroit News wrote that "for the foreseeable future, promise to be little more than gussied-up blue-oval Fords." AutoWeek has predicted that Lincoln is going to be like a Mercury or Buick in the future.
Lincoln-Mercury dealers are disappearing or shrinking. One of my car buddies reported that "while heading to our bank in Williamsport (Pennsylvania), I passed by the local Lincoln Mercury dealership. It was closed. No cars. No lights on. The lot was totally devoid of ... everything!" Ron Tonkin is a mega-dealer, selling almost every make of car from Honda to Ferrari at multiple locations in the Portland area. Tonkin is the largest locally-owned dealer in the state of Oregon. In mid-2004, Tonkin quit its Lincoln-Mercury franchise. Tonkin's old L-M building now houses Tonkin Kia.
Dick Hanna is the largest auto dealer in Washington state. His former Lincoln-Mercury showroom is now full of Chryslers and Jeeps. I telephoned and found out that Lincoln-Mercury is now "inside our Subaru-Hummer showroom." The fact that very successful auto retailers are dropping or de-emphasizing Lincoln and Mercury is very telling and does not bode well for the future of these two brands.
FoMoCo knows what it takes to fix Lincoln - a better, more competitive product. But it is unable or unwilling to fork over the development money to develop better Lincolns.
Meanwhile, we'll soon be driving Something Else. As are many other former Lincoln owners. This once-great brand has been brought to its knees by managerial incompetence. Edsel Ford must be spinning in his grave.