Pennsylvania Station - A Train-Themed Party - 2014
In mid-January, we hosted a railroad-themed dinner party for some of our friends. Eighteen people attended.
---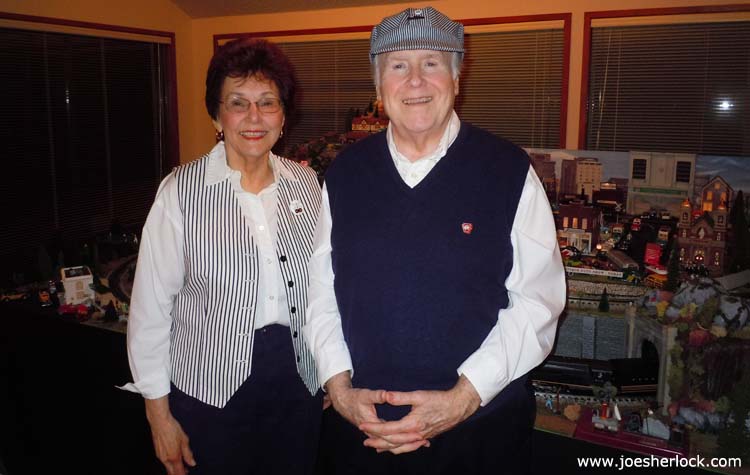 Your hosts
---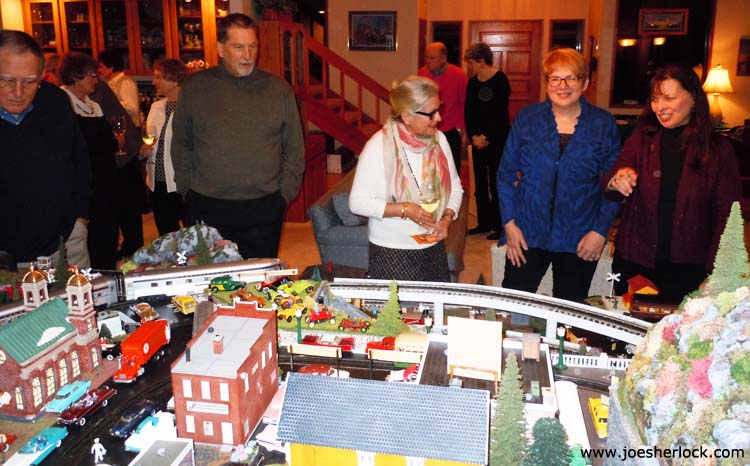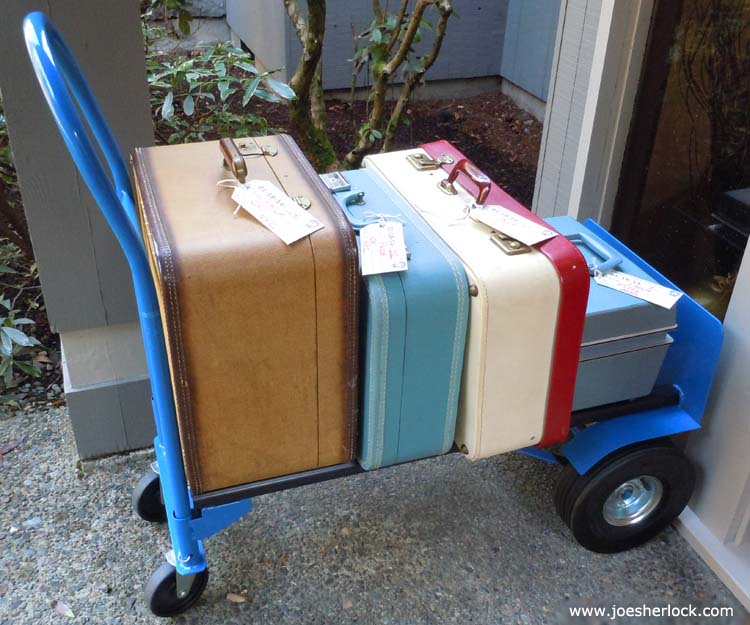 Guests were greeted at the front door by a baggage cart with vintage luggage; each piece had an appropriate baggage tag (with period PRR keystone logo) affixed: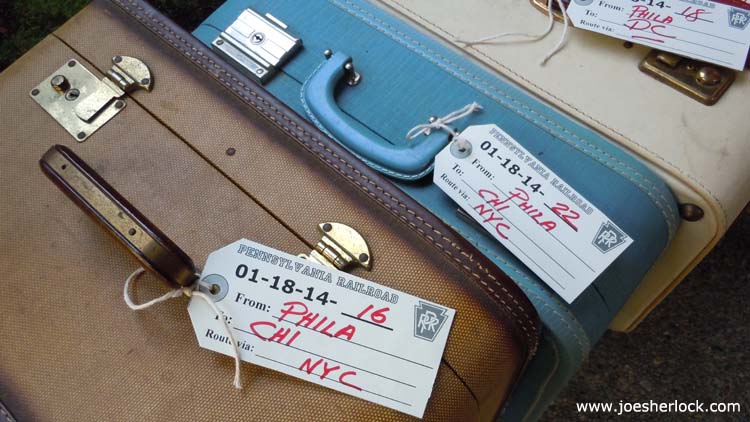 ---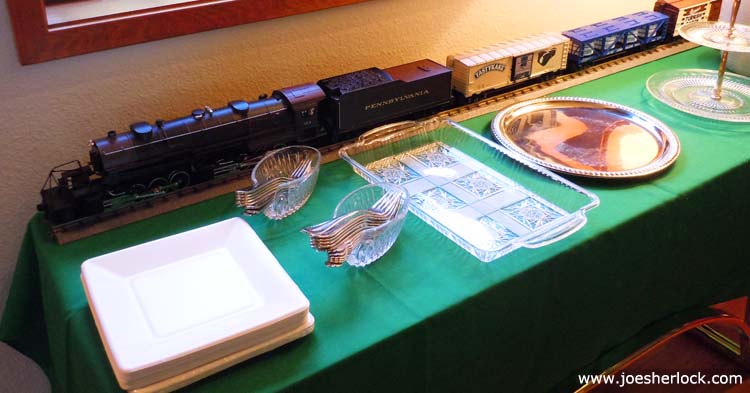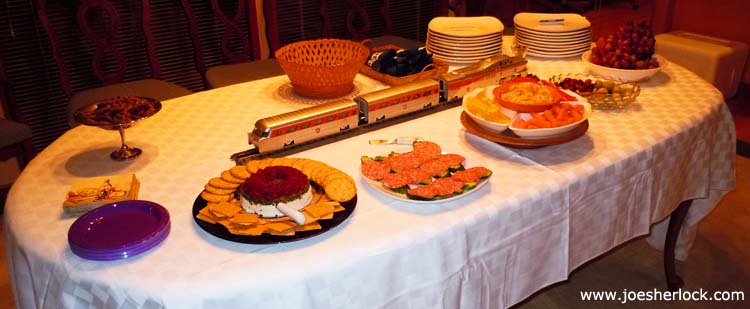 Dinner was buffet style. The Pennsylvania RR Aerotrain was the centerpiece of the table. Paper napkin rings had a railroad track pattern: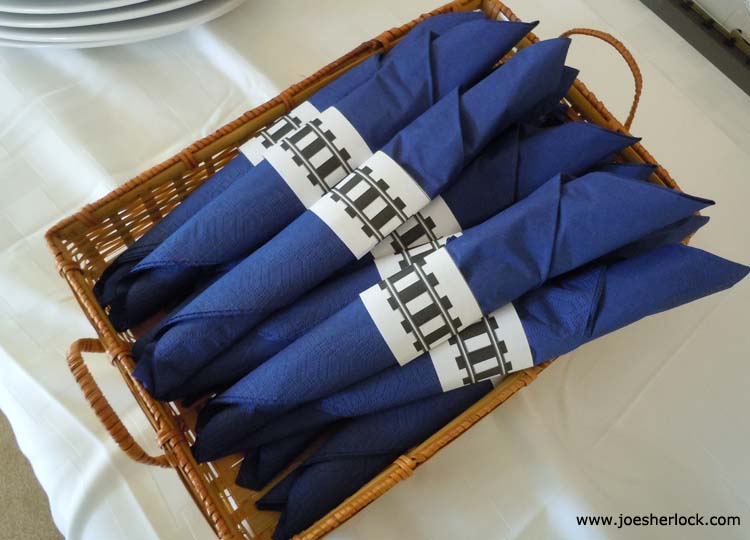 ---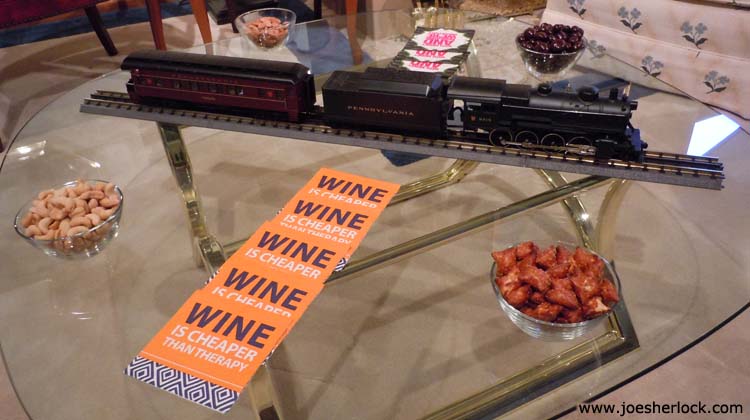 Glass table in the living room was topped by an O-gauge
Pennsy Consolidation steam locomotive
and observation car.
---
Enjoying trains, food, drink and conversations, shown in photos taken by Carolyn Craig: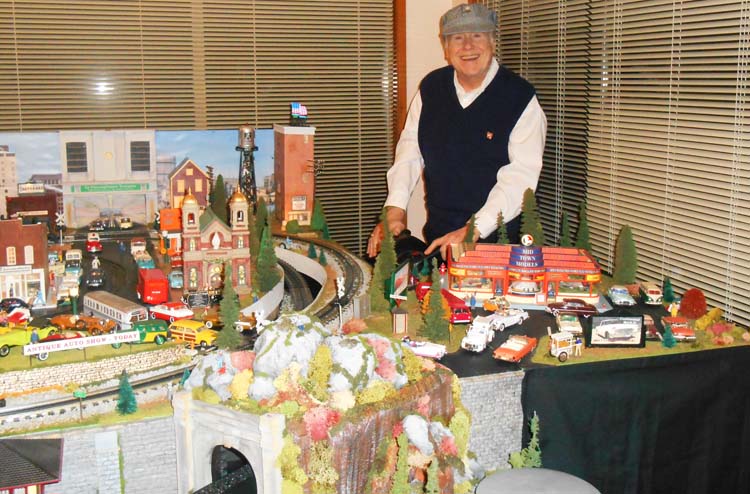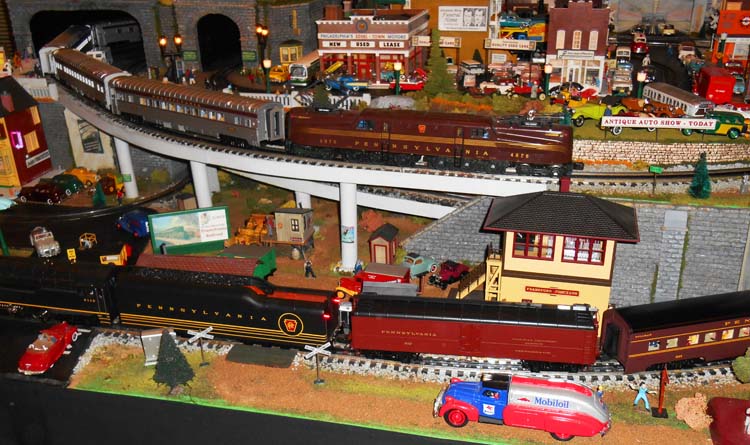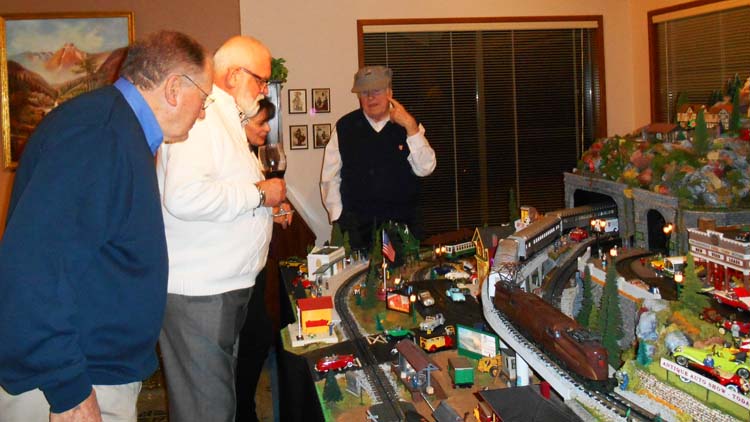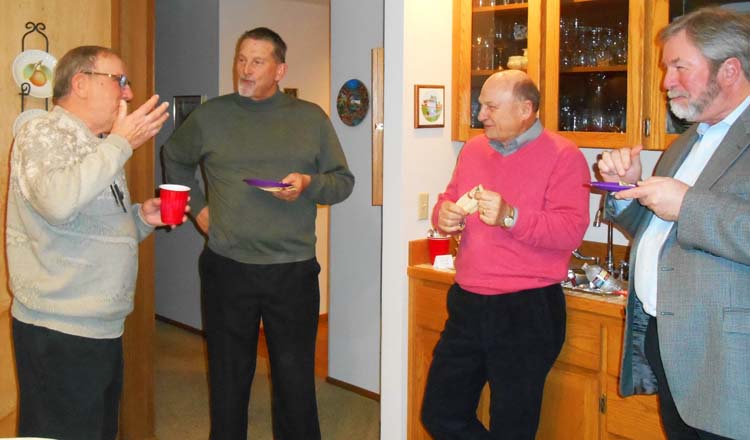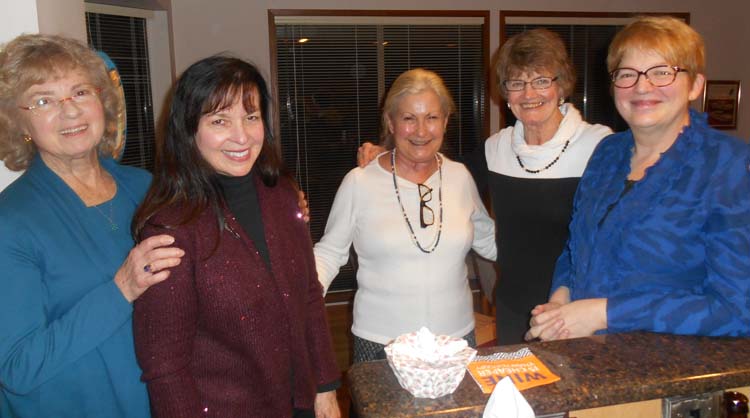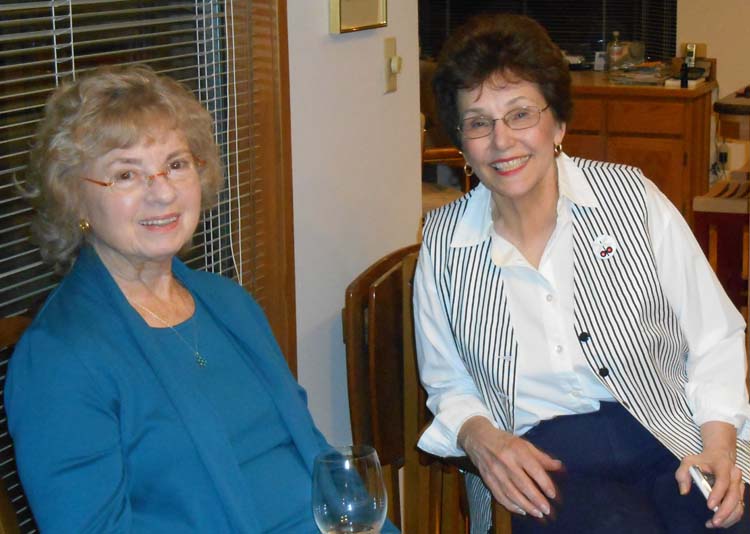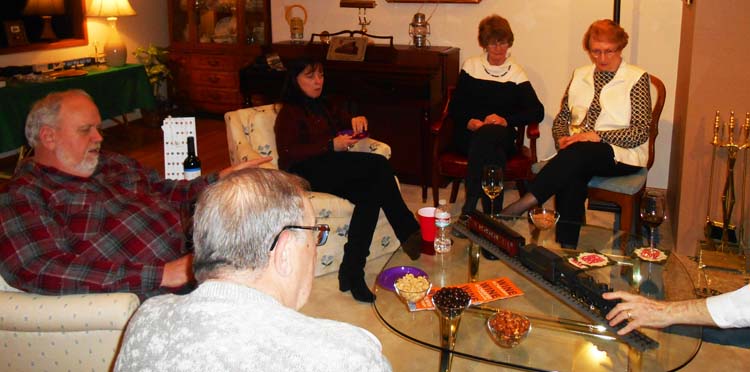 ---

Built in 2000, the three-level model train layout uses a wood space-frame construction with 6 legs, which fold for storage. Overall size is 7 feet by 10 feet with a 24" by 30" removable extension section which holds the Lionel Hobby Shop. The tip of the mountain is 65" from the floor. Different trains operate on the tracks at various times.