Restaurant Reviews - 2015
by Joe Sherlock, The View Through The Windshield
---
A collection of restaurant impressions (listed alphabetically):
Black Angus Steakhouse; Vancouver, WA: Stuart Anderson founded this small restaurant chain in 1964. There are now 44 locations in six Western states. The chain has been sold several times over its life. In the 1970s, it was a real treat to go to one whenever I traveled to Seattle. The restaurants had hanging bronze Plexiglas dividers between tables to give some privacy and the decor was Western Trendy.
The food was always very good, despite changes in ownership and a couple of bankruptcies. Black Angus seems to be in good hands now. The food is mostly better than ever but the interior of the Vancouver location has changed and is now more grizzled cowboy-like and with lotsa wood.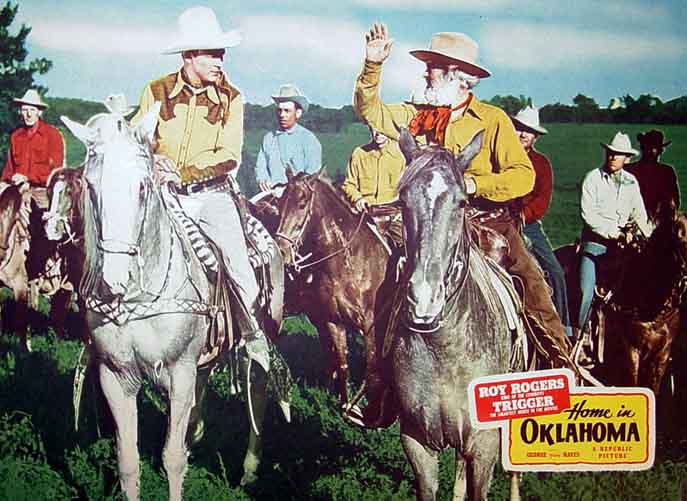 The steak quesadilla appetizers were very tasty and we enjoyed our entrees, which were attractively priced. I had a small fillet which was tender, tasty and cooked exactly to my request. The three-cheese garlic bread was a fail - it had a odd mayonnaise taste to it. I miss the Ranch Bread from Stuart Anderson's earlier days; it was great-tasting and it was free. It took three tries before they had found one of wines I selected in stock.
This popular spot was really jumpin' at 6:00pm on a Saturday night; by seven, it was half-deserted. Early crowd. Despite the full tables, our server, Kayla, was prompt and pleasant.
Recommended ... we'll be back. (1/13/15, permalink)
Famous Dave's; Portland, OR: Dave Anderson founded Famous Dave's in 1994 in Wisconsin. He also helped found Rainforest Cafe, so I hold that against him. There are now about 200 Famous Dave's locations throughout the U.S.
I used to like going there and enjoyed their food. Now ... not so much. At a recent lunch, I found the beef in their brisket sandwich to be dry and tasteless. It was fine once I smothered it in barbecue sauce but one shouldn't have to do so to get good flavor. (Sadly, the meat brought to mind the deplorable beef topping Godfather's put on their pizzas 25 years ago - I don't know if they still do since I haven't been to a Godfather's in 25 years because their pizzas were so bad. Circle of Food. Circle of Life.)
Dave's baked potato soup was very good though. This Cascade Station location was much noisier than other locations I've visited and the walls were loaded with kitchy crap - too many old-timey signs, fishing tackle and other assorted pseudo-nostalgic junk.
I don't plan on a return visit. Circle of food; circle of Life. (2/9/15, permalink)
Golden Tent Mongolian BBQ; Vancouver, WA: After a hard day of massacring and pillaging, Genghis Khan and his horde of Mongols would find a clearing, start a big fire and, after foraging for whatever local game, roots, vegetables and other comestibles were available, would grill them on their metal shields. Thus began the legend of Mongolian barbecue, at least according to some Mongolian restaurant trade groups.
Popularized in southeast Asia in the 1950s, Mongolian barbecue consists of cooking various meats, vegetables and noodles on large, round iron griddles at temperatures of up to 600 degrees. In most Mongolian restaurants, food is placed in bowls as patrons pass through a cafeteria-like line. Bowls are then presented to the grillmaster for cooking.
The grillmaster is often a showman, enthusiastically stirring and flipping the food, often in a Benihana-like frenzy.
When it first opened almost 20 years ago, the Golden Tent was a delight, much cleaner and less seedy than local Mongolian alternatives. Sadly, the decor has never been refreshed and, while the place still seems clean, it appears a bit tattered. The biggest disappointment was the grillman, who shuffled around lethargically and operated the grill at too low a temperature, leaving us with overcooked, flavorless meals. Our server was quick to present us with a final bill; when asked about the complimentary soft ice cream sundaes, she admitted they were available and grudgingly brought us two.
Genghis would not have tolerated such mediocrity: "Off with their heads!" (2/18/15, permalink)
Hockinson Kountry Cafe; Battle Ground, WA: Once a local favorite in rural Hockinson, this restaurant moved to west Battle Ground in 2010. We've dined here often and are almost always pleased with the food and service, although the turkey platter is spoiled by a gravy that is both heavy and flavorless.
Friendly waitresses deliver food to your table quickly. Offerings are homemade, comfort in style and generous in portion. Prices are small-town reasonable. HKC's pies are legendary, if you happen to have room left for dessert.
The small parking lot fills up quickly, so get there early. Open for breakfast and lunch daily, the restaurant closes at 3:00 pm.
The Hockinson Kountry Cafe has rebuffed the 'Location of Death' aura and is not haunted by the ghosts of other, failed restaurants from its location. If you want details of that story, check out my earlier posting. (1/5/15, permalink)
Hudson's Bar & Grill; Vancouver, WA: Located in the Heathman Hotel, this restaurant has survived for over 20 years without major changes in decor or menu. The decor is upscale Northwest lodge-style. The bar is very popular at night; Hudson's is rumored to have a great happy hour.
Tripadvisor.com rates this restaurant #1 out of 518 restaurants in Vancouver, which - in a way - is sad. Hudson's is very good but pales in comparison to the best offered by cities with comparable populations. I blame the sales tax which drives dining business across the river to sales tax-free Portland. Hudson's no longer offers filet mignon on the menu (New York Strip is as high as they go at $18), probably because the eatery is trying to keep prices down. It's almost impossible to find a good fillet at any dining establishment in Vancouver these days.
Our lunch entrees were very good; my Tillamook white cheddar burger was outstanding, flavorful and done just the way I like it. The wine was very good but somewhat pricey. Our server, Annie B. was exceptionally good. Recommended. (6/29/15, permalink)
Jorge's Marguerita Factory; Vancouver, WA: Twenty years ago, we visited this location weekly when it was Salcido's. It's had several other owners and names since then - always Mexican-themed.
We enjoyed our lunch at Jorge's. The waitstaff was friendly and attentive. The warm fresh tortilla chips and tasty, spicy salsa arrived promptly. Our entrees were plentiful in portion size, well-prepared and delicious.
The only negative was the unimaginative and a dated decor. Nevertheless, Jorge's earned our 'recommended' rating. (1/5/15, permalink)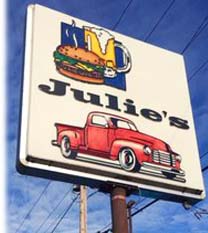 Julie's Cottage Kitchen; Dollars Corner, WA: This little dining spot establishment has been around for over 20 years, serving fine homemade, comfort-style entrees.
The staff is friendly, fast and attentive; the portions are plentiful, flavorful and arrive quickly. For lunch, I usually order the patty melt which is one of the best in the U.S. Julie's onion rings are far above par, as well. The breakfast items are outstanding too.
The restaurant is quite small and the atmosphere is cozy.
Be warned - the parking lot tends to fill up early because, it seems every patron drives his/her own rig. Arrive fashionably late for lunch and you may be unable to find a parking space.
Highly Recommended. (1/5/15, permalink)
Little Italy's; Vancouver, WA: In 2013, I wrote a review of this establishment's downtown Vancouver location.
More recently, I've dined at Little Italy's eastside location in a modern multi-use professional office park. The decor is a big step up from the downtown establishment and off-street parking is abundant.
The service was excellent and the food was just as tasty as the downtown location - a good thing.
One small complaint: Even though I'm a dedicated, lifelong, top-of-the-food-chain carnivore, I wish the lasagna had more cheese and less meat. Recommended. (1/5/15, permalink)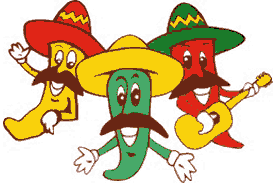 Los Jalapeños; Vancouver, WA: We've been dining at this locally-owned Mexican restaurant for almost 20 years and have never had a bad experience. The service is polite and generally fast.
The quality of the food is above par and portions are generous.
Los Jalapeos is, in my opinion, the best Mexican restaurant in Clark County. Period.
Highly recommended. (1/5/15, permalink)
Mill Creek Pub; Battle Ground, WA: This restaurant is rated by TripAdvisor as one of the top dining establishments in Battle Ground and rightly so. The pub-style food is very tasty and the service is quick and friendly.
Be warned that the decor of the place is tacky - jewelry as well as bears carved from logs are for sale are on display in the restaurant and the decor consists of rustic 'stuff' combined with corrugated tin indoor overhangs. There's also a very large wooden water wheel which revolves in a large, shallow tank of water. A not-very-pleasant wet wood smell sometimes is emitted from the wheel, reminding me of a New Jersey shore boardwalk after a Nor'easter or a half-sunken rowboat at an abandoned Pocono Lake resort. Try not to sit too close to the wheel.
Verdict: Recommended as long as you wear dark glasses. Or blinders. (1/5/15, permalink)

Northwood Public House and Brewery; Battle Ground, WA: New owners took over the four year-old Laurelwood Public House and Brewery this summer - and not a minute too soon, in my view. Laurelwood's food was just OK, the kitchen always seemed slower than Stephen Hawking in a snowdrift and the wait staff ranged from clueless to indifferent to very good - the very good one being sort of an omniscient Thumper in a herd of clueless Bambis.
We had quit dining there because we could never be assured of having a satisfactory dining experience at Laurelwood. Changing the name was a smart move, so the new identity could distance itself from Laurelwood's shaky reputation.
I'm pleased to report that the new owners have raised the bar substantially with a better menu and much-improved service. During several visits, we didn't see any of the old wait people; our servers were engaging and friendly. Our drinks, appetizers and entrees arrived quickly.
The decor was always fine - a nice high-ceilinged brewery pub style with a Northwest flavor - but the changes made recently have been good ones.
If you're ever in Battle Ground, Northwood is one of the better choices for dining. Recommended. (1/5/15, permalink)
Olive Garden; East Vancouver, WA: It's easy to mock the Olive Garden chain. Just as Domino's and Pizza Hut blanderized the pizza pie in an effort to offend no one in Iowa or South Dakota, Olive Garden once specialized in inoffensive and forgettable dishes approved by focus-groups somewhere in the U.S. where the Italian demographic was low.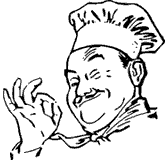 In the 1950s and '60s, there were thousands of wonderful mom-and-pop Italian eateries (mostly in the Northeast and West Coasts plus Chicago), ranging from plain-jane places with linoleum-topped tables to fancier establishments with indirect lighting and wall murals showing Venetian gondolas and Tuscan hill towns. All offered wonderful Italian food. But the owners got old and wanted to retire.
Unfortunately, their children - having gone to college and now working in high-paying, dress-up desk jobs - had no interest in slaving over a hot kitchen stove. Most of these neighborhood establishments closed. And Olive Garden moved in.
The Vancouver Mall Olive Garden once provided us with one of the worst dining experiences ever. Bland food, terrible teenybopper service in an atmosphere reminiscent of a low-end retirement home dining hall.
Several years ago, the Darden Restaurants empire, owner of Olive Garden, Red Lobster, Capital Grille, LongHorn Steakhouse and other chains, wised up, redecorated its restaurants and substantially improved the menu, as well as the dining staff, now comprised of post-teen, responsible folks.
Today's Olive Garden is better than Tony's Junior Villa, Angelo's Little Italy, Spaghetti Eddie's or The Villa Napoli of mom-and-pop yore.
We recently dined at the East Vancouver location several times and found the decor to be warm and inviting, the food to be tasty (I'm particularly fond of the Lasagna Classico), the wine selection more than adequate. On my most recent visit my buddy Dennis and I shared a bottle of 2010 Rocca delle Macie Chianti Classico which, while overpriced (OG charges $37, it retails for under $10), was just outstanding.
The service here is problematic - it has ranged from exceptional (from our waiter, Joe) to sub-par (where we had multiple servers and no one seemed to be in charge).
Recommendation - be patient, enjoy your wine and, if the service is a 'fail', tip accordingly. (1/5/15, permalink)

Philly Bilmos; Vancouver, WA: This East Vancouver shopping center sandwich shop has Philadelphia memorabilia on the walls and offers great cheese steaks and pizza steaks, served on authentic-tasting rolls - an important component of a proper Philly steak. We've been patronizing this place since 2006 and the only change is that Bilmos is becoming more popular and busy.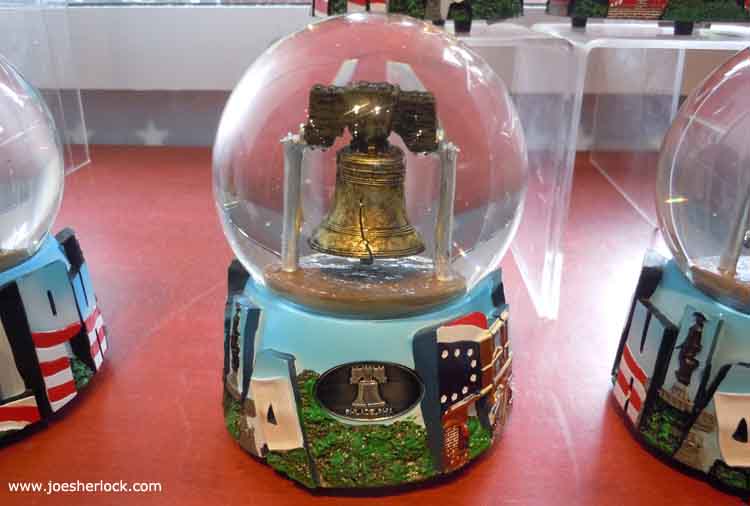 I've tried just about every establishment in the Pacific Northwest claiming to offer "genuine" Philly cheese steaks; this one is the closest I've found to the Real Thing. All that was missing was the rattle of pots and pans as the Frankford El rolls by. And Rocky Balboa yelling, "Yo, Adrian!" Recommended. (1/23/15, permalink)
---
Restaurant Reviews from 2014 can be found here.
---
My article, 'How to Run a Successful Restaurant', is posted here.
---
Other Pages Of Interest
| blog: 'The View Through The Windshield' |
| greatest hits: essays & articles | blog archives | '39 Plymouth | model train layout |
| about me | about the blog | e-mail |
copyright 2015 - Joseph M. Sherlock - All applicable rights reserved
---
Disclaimer
The facts presented in this blog are based on my best guesses and my substantially faulty geezer memory. The opinions expressed herein are strictly those of the author and are protected by the U.S. Constitution. Probably.
Spelling, punctuation and syntax errors are cheerfully repaired when I find them; grudgingly fixed when you do.
If I have slandered any brands of automobiles, either expressly or inadvertently, they're most likely crap cars and deserve it. Automobile manufacturers should be aware that they always have the option of trying to change my mind by providing me with vehicles to test drive.
If I have slandered any people or corporations in this blog, either expressly or inadvertently, they should buy me strong drinks (and an expensive meal) and try to prove to me that they're not the jerks I've portrayed them to be. If you're buying, I'm willing to listen.
Don't be shy - try a bribe. It might help.