---

1956 Chevrolet - Middle Child
---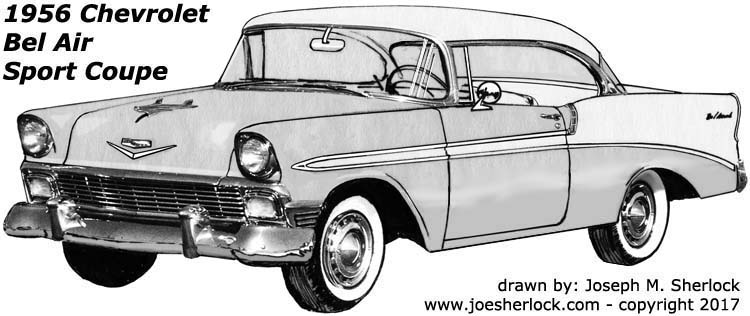 ---
By most objective measures, the 1956 Chevrolet was a sales success. It outsold its low-priced competitors, Ford and Plymouth. It offered '50s-type "improvements" - a new four-door hardtop model, more horsepower and more chrome than its predecessor. Despite a $40 million restyle in '56, this middle child of the 1955-57 so-called Tri-Five Chevy trio remains the least-loved by contemporary car collectors.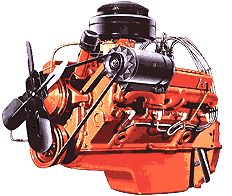 When the 1955 Chevrolet appeared, it offered a completely new body, a brand-new V-8 engine and iconic styling with a grille vaguely reminiscent of a Ferrari. It was a hot-seller and handily beat rival Ford. Ford had been the top selling car in 1954 because it offered a new, modern overhead-valve V8 engine while Chevy had to make do with stodgier styling and an antiquated Stovebolt Six motor. The '55 Chevy changed all that.
The 1956 Chevrolet was a restyle of the '55 body with a full-width, lattice-work grille with large square parking lamp lenses at each end. GM designers thought it to be more Cadillac-like. Most buyers didn't think so. The '56 model also featured a flatter hood with a new stylized jet plane hood ornament.
As in 1955, this Chevy was offered in three distinct models/trim-levels. The base model was the One-Fifty, purchased by taxi fleets, police departments and tightwads. A more upscale model was the Two-Ten, which featured a nicer interior and more chrome trim. The Bel Air was the top-of-the-line offering with an exterior chrome spear side molding which lent itself to two-tone color schemes as well as a more plush interior. All convertibles were Bel Airs.
All '56 Chevies rode on a 115-inch wheelbase - same as the '55 models. Overall length was 197.5 inches, except for the station wagons which were a few inches longer.
For 1956, Chevrolet offered its 265 cubic-inch V8 engine in several flavors. The base model had 162 horsepower with manual transmission, 170 hp with the Powerglide two-speed automatic. A Power Pac option brought horsepower up to 205. A four-barrel carb version made 225 horsepower. A sedan equipped with the 205 horsepower engine set a record at the Pikes Peak hillclimb.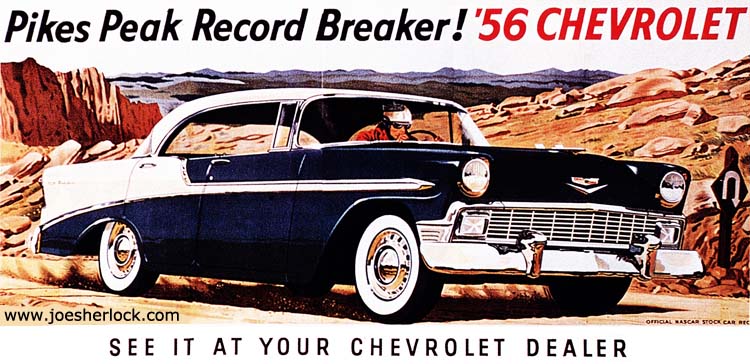 The driver of that record-setting Chevy was engineer and soon-to-be Corvette legend Zora Arkus-Duntov.
The standard motor in all 1956 models was the 235.5 cubic-inch stovebolt inline six-cylinder engine. It produced 140 horsepower. My good friend, Ray Lukas, learned to drive in his dad's India Ivory-over-Sherwood Green 1956 Chevy Bel Air four-door sedan.

It had the six-cylinder engine coupled to the Powerglide slushbox. I rode in that car on several occasions and can attest to the fact that the six & slush powertrain package could barely outrun a small dog with two game legs.

Nevertheless, Chevy ads for 1956 boasted that "The Hot One Is Even Hotter!" Obviously they were referring to the V8 versions. The two-door Bel Air Sport Coupe, shown in the sketch at the top of this page, was popular with buyers - 128,382 examples were sold.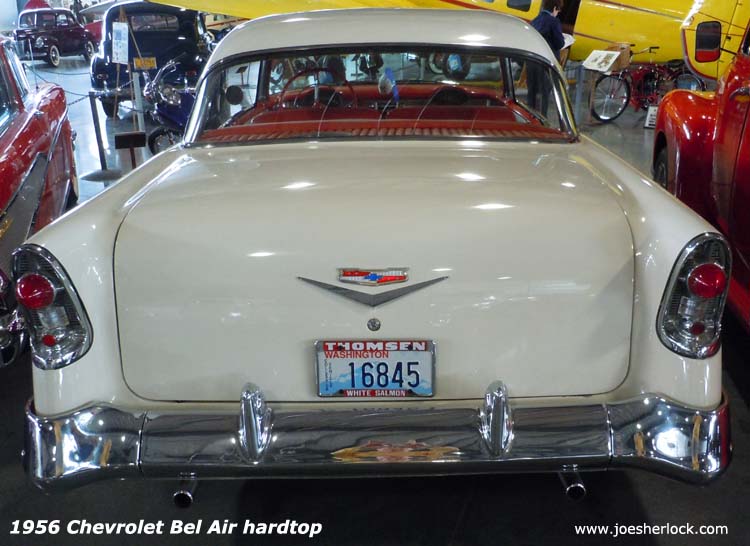 With prices beginning at $2,176, the top-line coupe cost only a few hundred dollars more than the basement-level 150 two-door pillared sedan.
These '56 models could take a beating, too - during the summer of 1957, United States Supreme Court Justice William O. Douglas accompanied by his wife Mercedes and her friend Mary Watkins, drove from Karachi (Pakistan) to Istanbul (Turkey) in a 1956 Chevrolet 210 station wagon without air conditioning. Their route generally followed the southern edge of Russia. When they gassed up, it was often with poor-quality Russian gasoline. They drove over 6,800 miles, much of it over unpaved roads.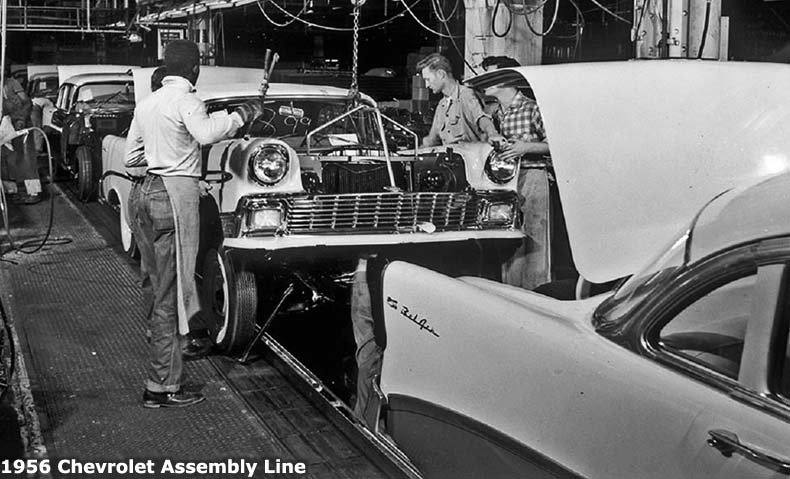 In 1957, the restyled Chevrolet had even more of a Cadillac look about it. The rear tailfins were reminiscent of the 1955-56 Caddy Eldorados, while the front end had a finer mesh grille which mimicked that of the 1956 Cadillac as well as bumper-mounted parking light housings which suggested the iconic Dagmar bumpers which graced Cadillacs for several years. The hooded headlights of '57 Chevies added to the Cadillac look. The '57 Chevy's styling eclipsed that of the '56 model, making it a bit stodgy by comparison.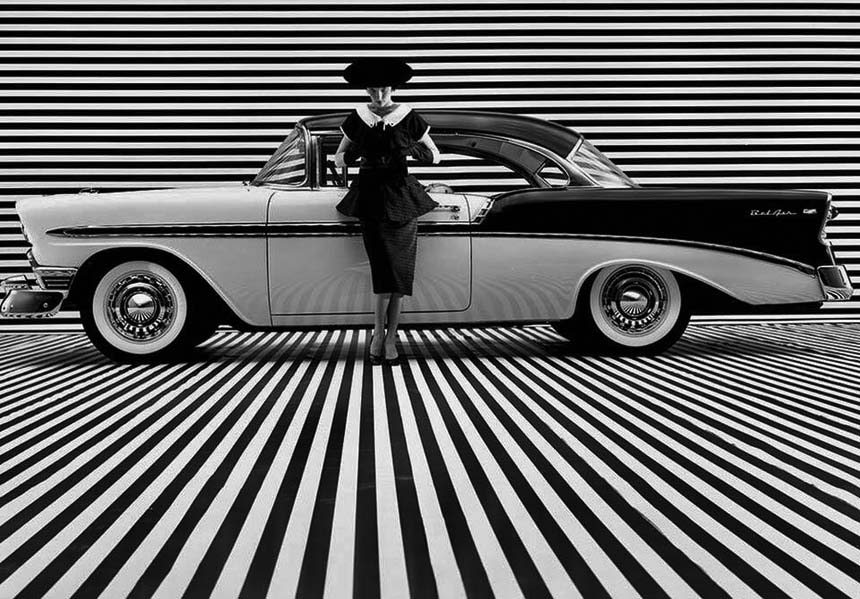 Regardless of perceived shortcomings in today's collector market, the Chevrolet was the top-selling automobile in the U.S. for '56, outselling its closest rival, the 1956 Ford.
---

Low-Priced Three U.S. Automobile Sales (units)
(Note: 1958 was a recession year)

| | | | |
| --- | --- | --- | --- |
| Year | Chevrolet | Ford | Plymouth |
| 1954 | 1,143,561 | 1,165,942 | 463,148 |
| 1955 | 1,704,567 | 1,451,157 | 705,455 |
| 1956 | 1,507,117 | 1,408,476 | 562,577 |
| 1957 | 1,505,910 | 1,676,449 | 762,231 |
| 1958 | 1,142,460 | 987,945 | 443,799 |
| 1959 | 1,162,140 | 1,450,053 | 455,250 |
And in 1956, Chevy increased its overall U.S. market share as well.

Chevrolet sold more cars in 1956 than in '57 - a statistic which might surprise some vintage car enthusiasts. (posted 9/29/17)
Remember When: 1956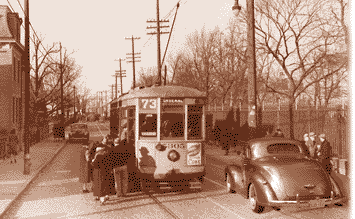 In 1956, cultural icon-to-be Elvis Presley appeared on the national scene with several #1 selling records. Elvis used some of his earnings to buy a '56 Premiere coupe (wisteria with a white roof) and, later, a white Continental Mark II.

Some of the new products introduced this year were Raid insecticide, Crest toothpaste and Comet cleanser. Ford Motor Company went public, issuing stock. Midas Muffler and Burger King began franchising. The 'Dear Abby' advice column debuted.

New words for 1956 included brainstorming, brinkmanship, industrial park and tranquilizer.

Ike was reelected. Dean Martin and Jerry Lewis split up. Briget Bardot made her film debut in 'And God Created Woman.' 'In God We Trust' became the U.S. motto. Grace Kelly married Prince Rainier of Monaco.

Chrysler and Packard offered pushbutton transmissions; Packard also offered power door locks. The first Volvos (PV444 models, which reminded folks of a shrunken '47 Ford) were imported to the U.S. Ford offered seat belts and padded dashboards as options and dished steering wheels as standard equipment, touting its cars as safer. The public wasn't interested, then-sales manager Lee Iacocca developed the oft-heard axiom, "Safety doesn't sell."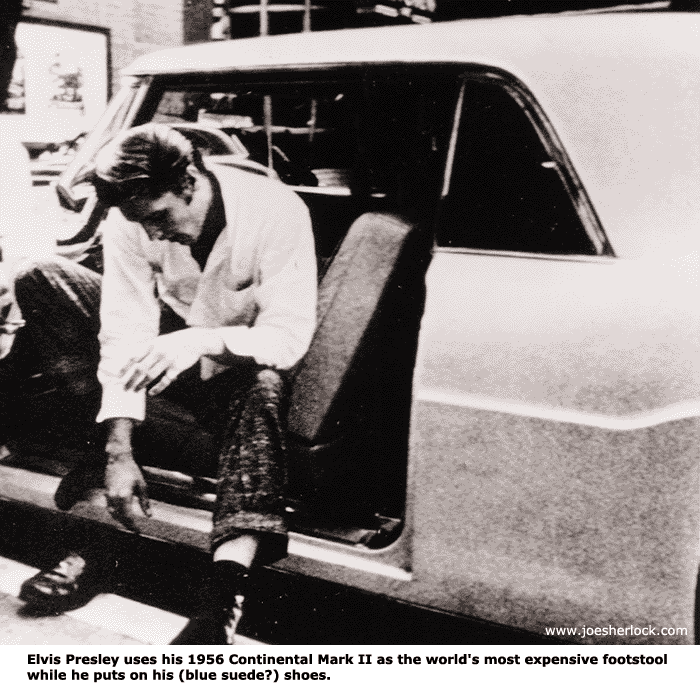 Best-selling songs of 1956 were Elvis' 'Hound Dog' and 'Don't Be Cruel'. Other record hits included Guy Mitchell's 'Singing the Blues', Fats Domino's 'Blueberry Hill', The Platters' 'My Prayer' and 'The Great Pretender', Carl Perkins' 'Blue Suede Shoes', 'The Wayward Wind' by Gogi Grant, Pat Boone's 'I Almost Lost My Mind', Dean Martin's 'Memories Are Made of This', 'Hey Jealous Lover' by Frank Sinatra and Elvis Presley's 'Heartbreak Hotel.'
Top 1956 movies included 'The Ten Commandments', 'Around the World in 80 Days', 'Giant', 'The King and I', 'Love Me Tender' and 'High Society'. In 1956, a movie ticket cost 60¢.
Deaths included actor Bela Lugosi, automobile manufacturer Preston Tucker, bandleader Tommy Dorsey, essayist H.L. Mencken, baseball legend Connie Mack, abstract artist Jason Pollock and comedian Fred Allen.
The Yankees won the World Series over the Brooklyn Dodgers: 4 to 3.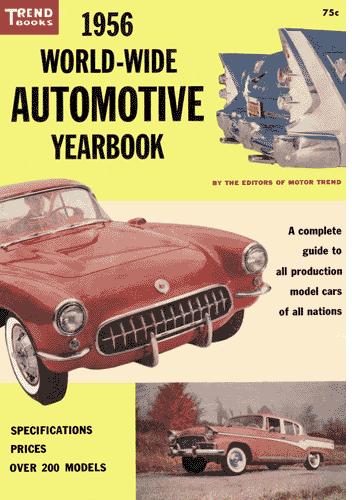 ---
More AutoSketch car drawings can be found here.
---
Other Pages Of Interest
| blog: 'The View Through The Windshield' |
| essays: greatest hits | blog archives | '39 Plymouth | model train layout |
| about me | about the blog | e-mail |
copyright 2017-21 - Joseph M. Sherlock - All applicable rights reserved.
---
Disclaimer
The facts presented on this website are based on my best guesses and my substantially faulty geezer memory. The opinions expressed herein are strictly those of the author and are protected by the U.S. Constitution. Probably.
Spelling, punctuation and syntax errors are cheerfully repaired when I find them; grudgingly fixed when you do.
If I have slandered any brands of automobiles, either expressly or inadvertently, they're most likely crap cars and deserve it. Automobile manufacturers should be aware that they always have the option of trying to change my mind by providing me with vehicles to test drive.
If I have slandered any people or corporations, either expressly or inadvertently, they should buy me strong drinks (and an expensive meal) and try to prove to me that they're not the jerks I've portrayed them to be. If you're buying, I'm willing to listen.
Don't be shy - try a bribe. It might help.
---
---