2014 Dr. George Car Show Indian Wells, CA - page 2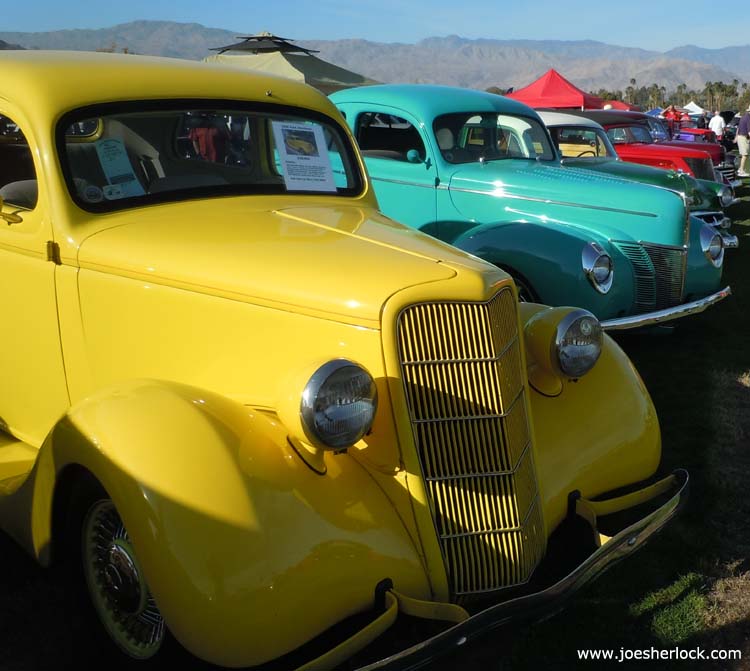 The annual Dr. George Car Show at the Indian Wells Tennis Garden featured almost 1,000 vehicles, including a numerous street rods and customs. Show proceeds benefited the non-profit Desert Cancer Foundation.
---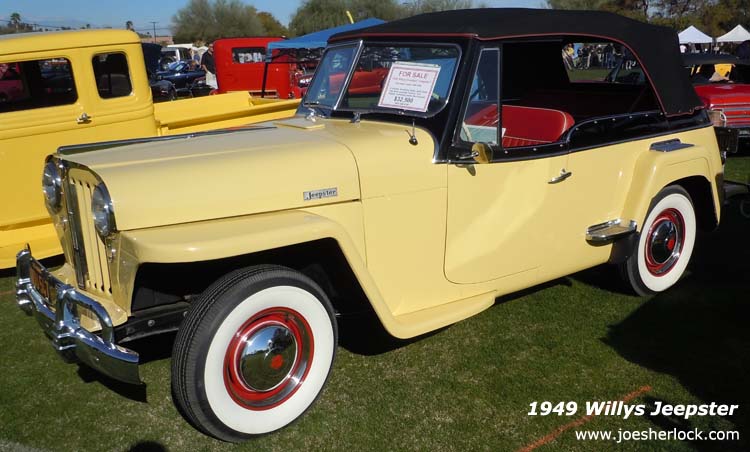 In the 1960s, my friend Rick G. owned one of these - same year, same exact color combo.
---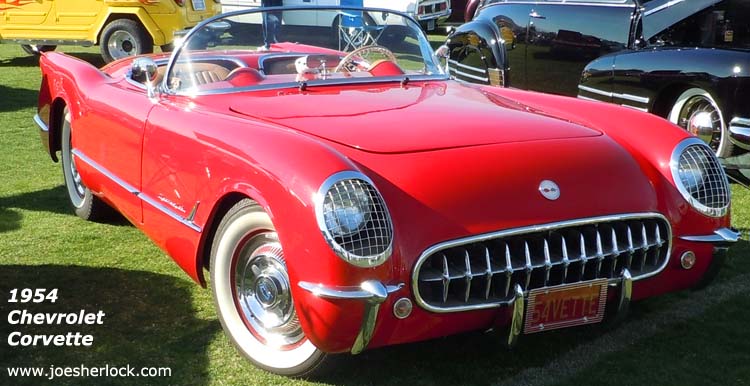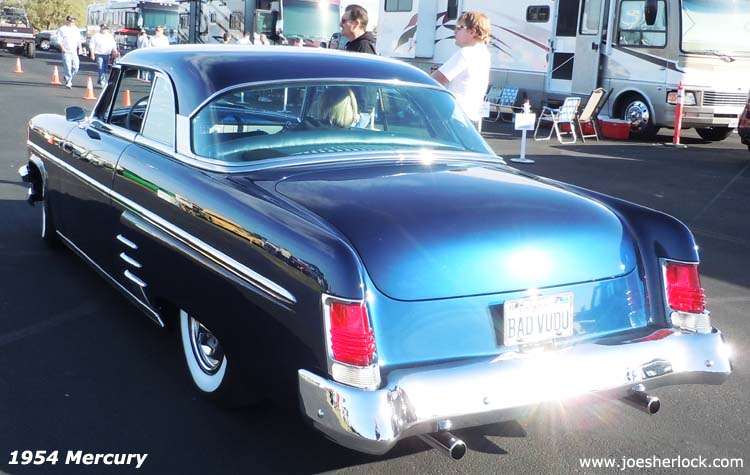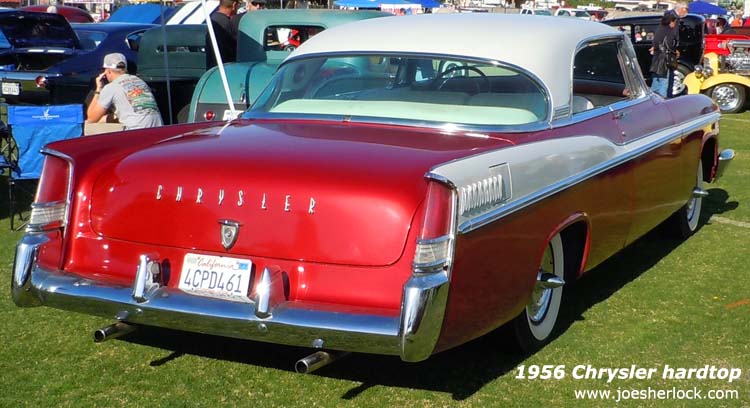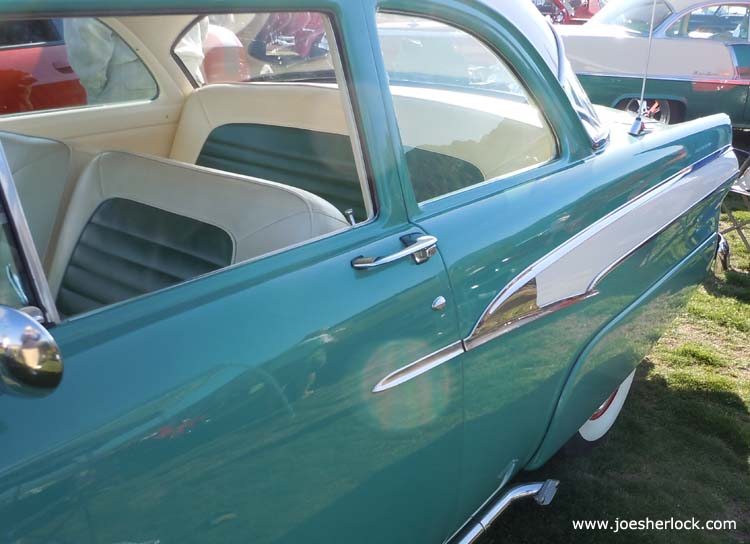 This 1956 Ford Mainline has been customized and has an interior reminiscent of the top-of-the line '56 Ford Fairlane. Early models of the 1956 Ford Mainline had no chrome side trim at all. The car looked so plain-Jane that Ford quickly added a shortened version of the Customline sweepspear to the model. In mid-year, in an attempt to boost sales, a bottom brightwork piece was added and the resulting insert was painted in a contrasting color, usually matching the color of the roof. The new trim made more money for Ford's supplier, Trim Trends, an automotive metal stamper, partly owned by George W. Walker, Ford's Vice President of Design.
---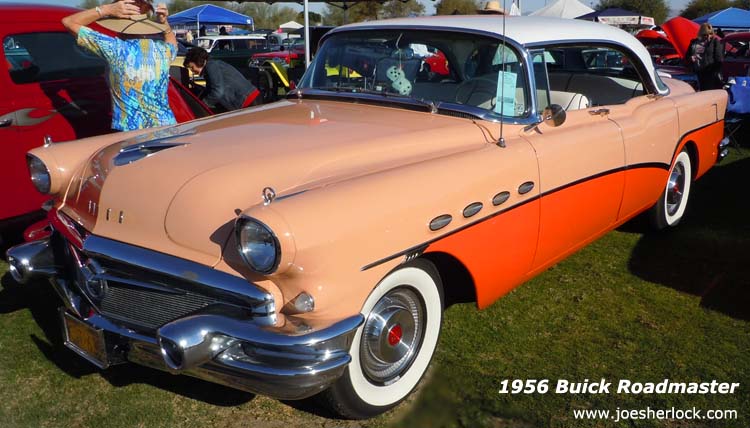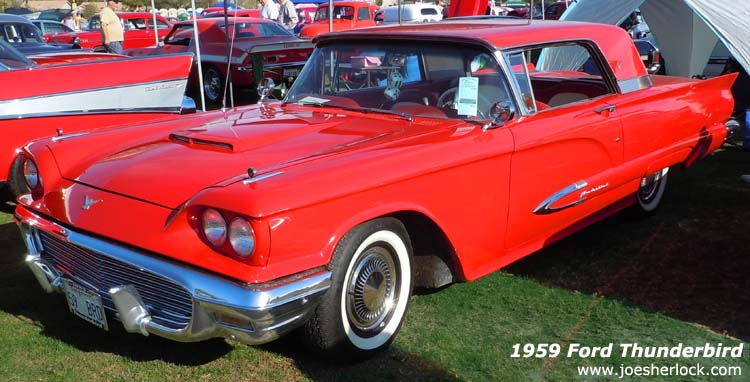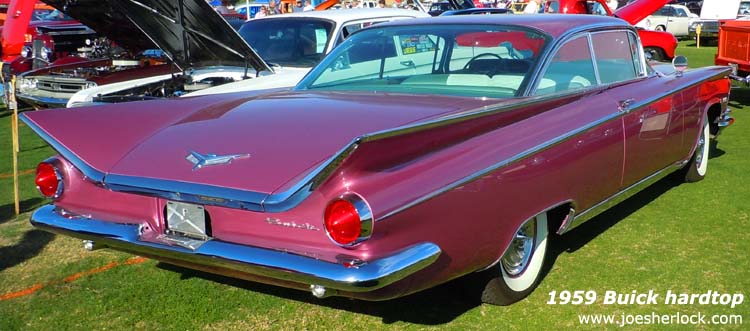 My good friend Marty H. learned to drive on his dad's white 1959 Buick four-door hardtop.
---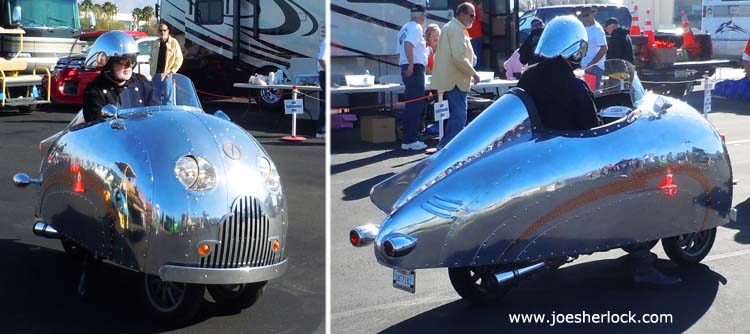 Looking like something from a 1930s sci-fi movie, the Decopod motor scooter was created by Randy Grubb. It features a hand-formed, polished aluminum body weighing a mere 30 pounds