The California Desert - 2014
In February, we took a two week trip to the Palm Springs area. During our stay in the resort town of La Quinta, we experienced blue skies, warmth and sunshine daily.
---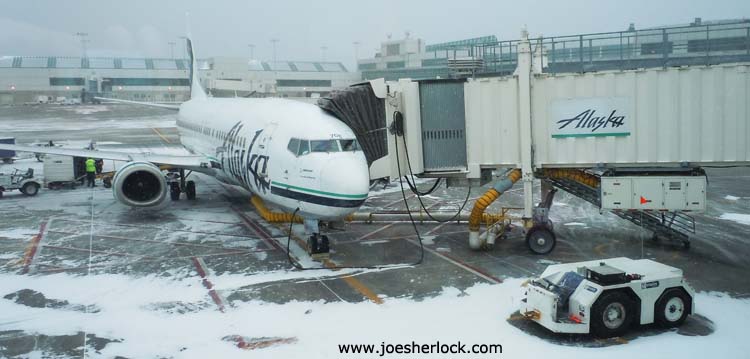 On the day of our departure, it began to snow. Within two hours over an inch had fallen. Luckily our car service managed to pick us up two hours early in a four-wheel-drive SUV. We arrived at the Portland airport quite early but without incident. Our 737 had to be deiced twice but the flight to Palm Springs was otherwise uneventful. Battle Ground, WA received over 7 inches of snow by nightfall with even more white stuff the following day. It was a good time to head south.
---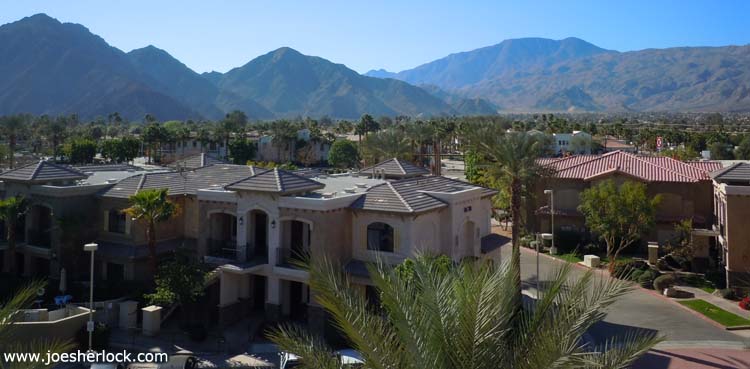 The view from our hotel room in La Quinta, CA
---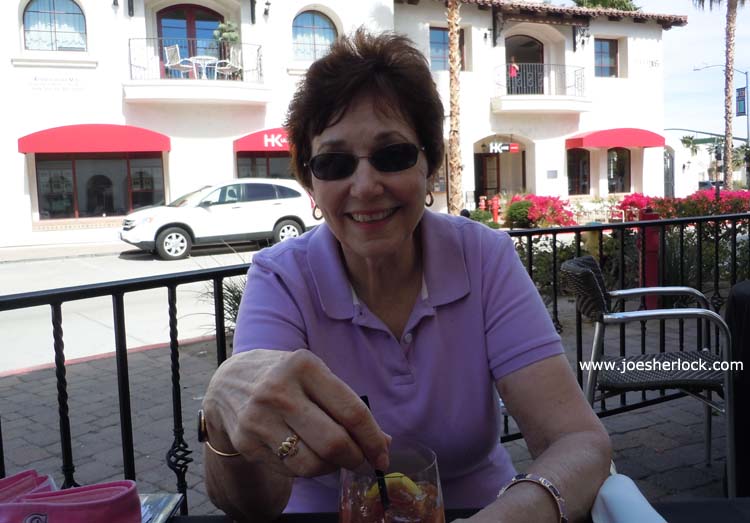 Carol dines al fresco at Solano's Bistro in Old Town La Quinta. Daytime temperatures ranged from the mid-70s to the upper 80s. Clear skies and bright sunshine were a daily occurrence.
---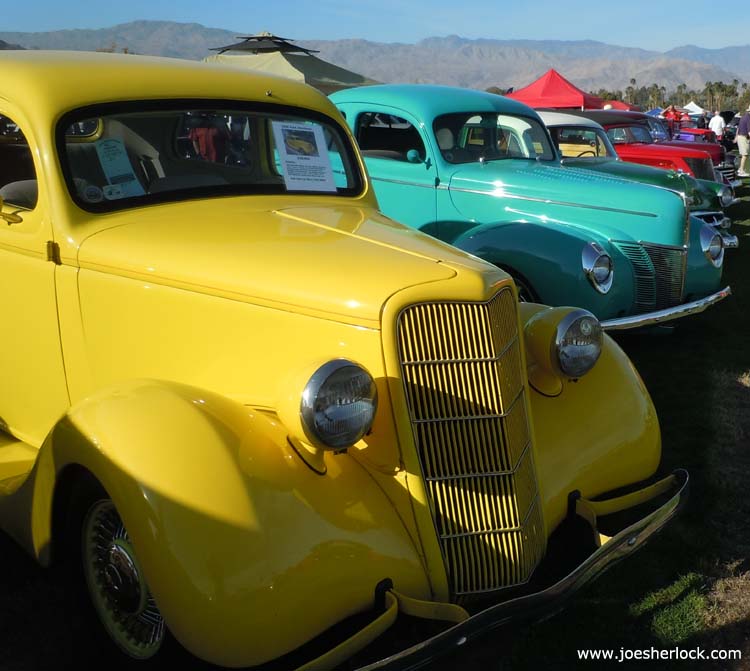 Joe attended the Dr. George Car Show at the Indian Wells Tennis Garden. The annual event featured almost 1,000 vehicles, including a numerous street rods and customs. Show proceeds benefited the non-profit Desert Cancer Foundation. Two pages of old car photos are posted, starting here.
---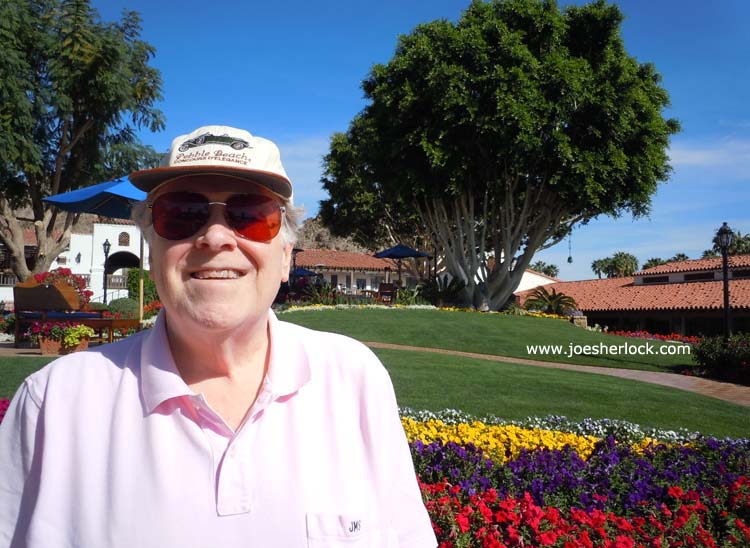 Joe at the beautiful La Quinta Resort and Club, wearing his
Miracle Hat
. The 1,400 acre resort complex was established in 1926.
---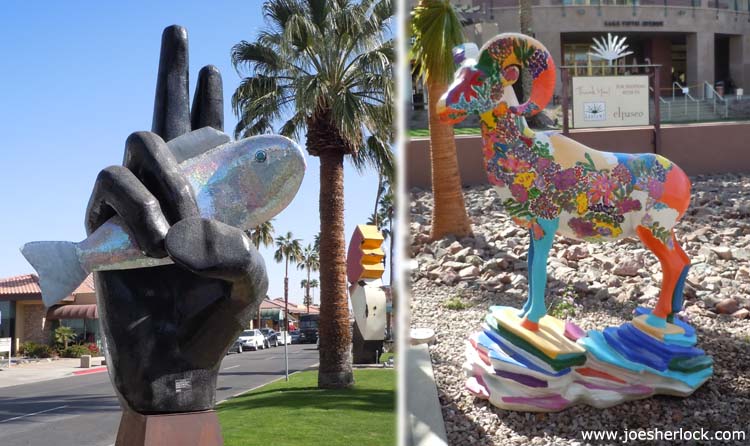 Two of the many art pieces found in the El Paseo shopping area of Palm Desert. 'Ask The Fish' is one of many sculptures placed on the median of El Paseo Drive, Colorful fiberglass bighorn sheep are sprinkled thoughout the shopping complex. On First Friday, there was El Paseo Cruise Night, which began in the late afternoon and featured quite a few examples of old automotive iron rumbling down the street:

---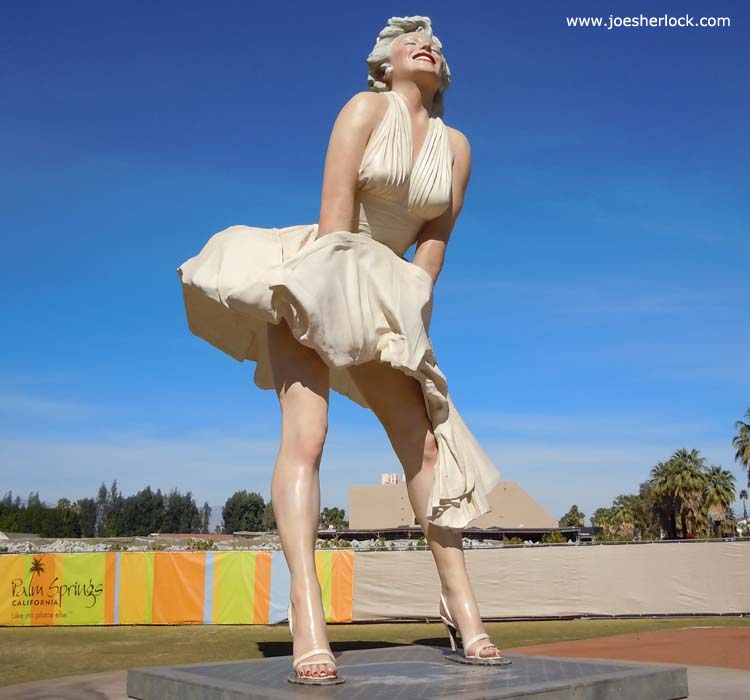 A twenty-six foot tall Marilyn Monroe sculpture is on display in downtown Palm Springs. The statue is a super-sized tribute to Marilyn's iconic scene in the 1955 film 'The Seven Year Itch'. Manufactured of painted stainless steel and aluminum, the sculpture weighs 34,000 pounds.
---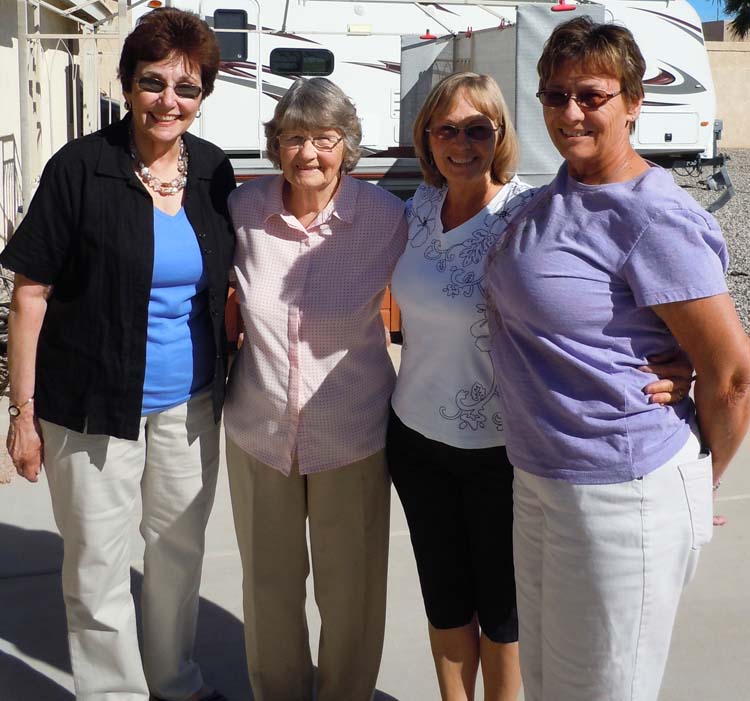 During a day trip to Lake Havasu City in Arizona, Carol met up with her aunt and two cousins.