Arizona - 2013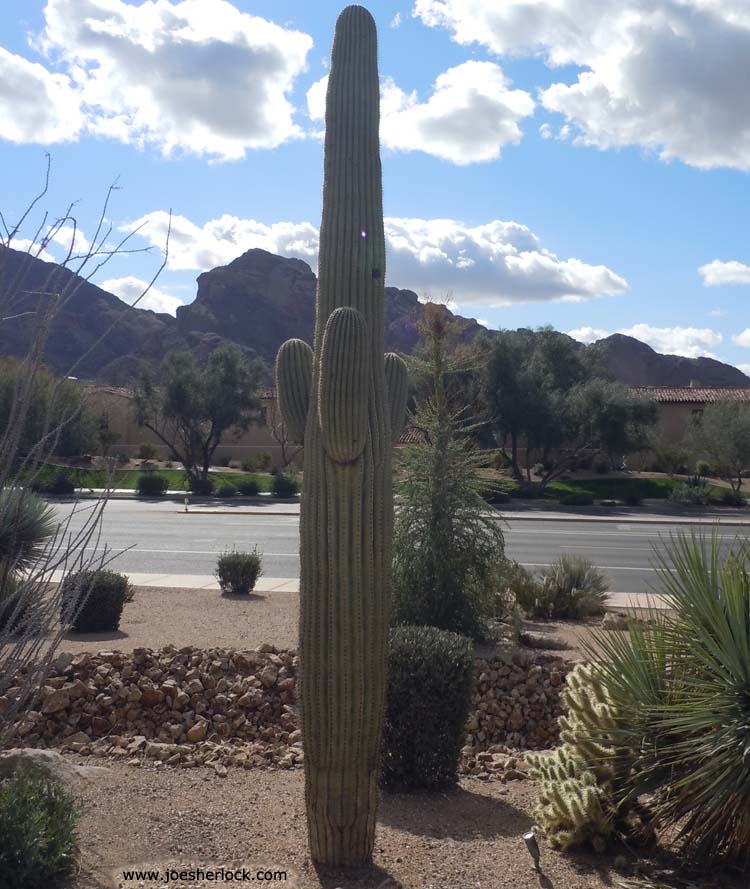 ---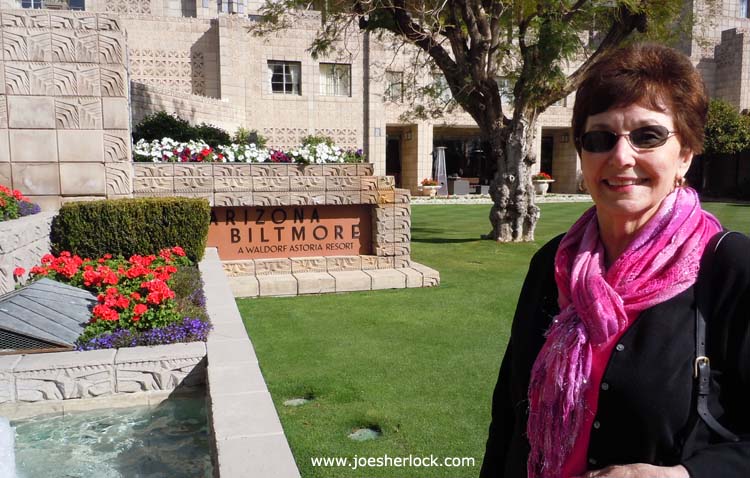 Carol at The Arizona Biltmore in Phoenix - thirty-five years ago, we stayed in the Wrigley Mansion which was then part of the resort complex.
---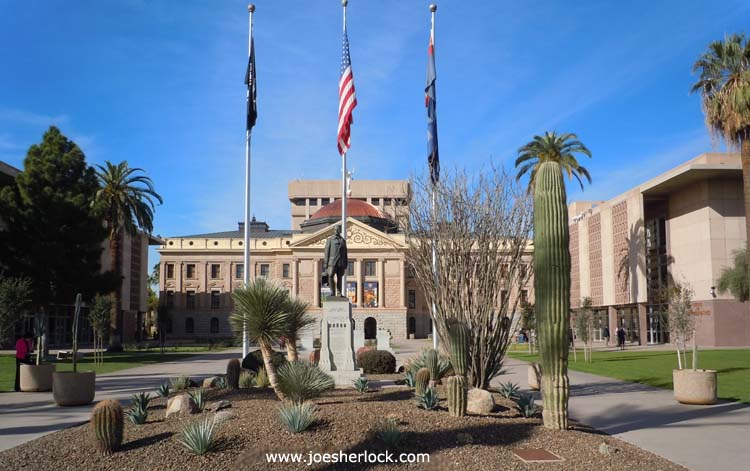 Arizona State Capitol in downtown Phoenix
---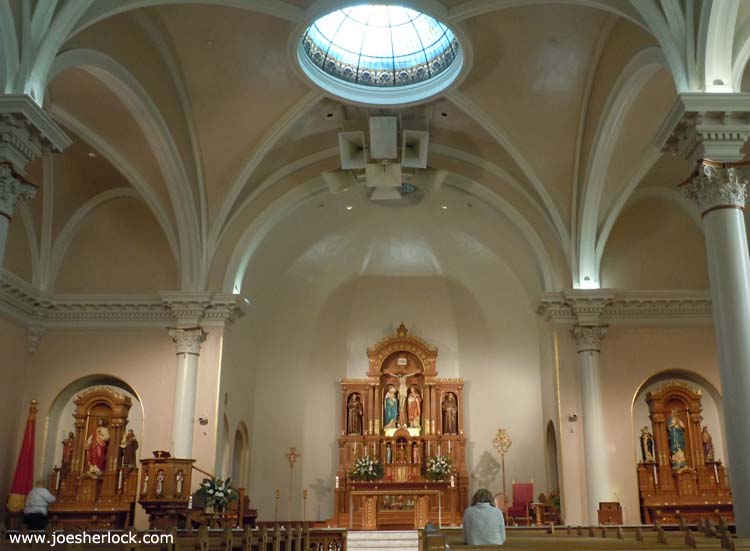 St. Mary's Basilica in downtown Phoenix dates back to 1881.
---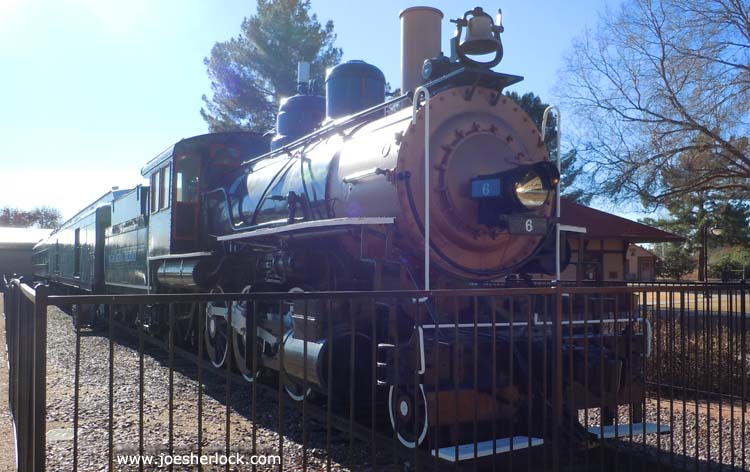 McCormick-Stillman Railroad Park in Scottsdale has changed much since we last visited in 1991. The old and impressive model train layouts were apparently torn down and new ones are under construction in a fancy new building. Unfortunately, neither the O-gauge, HO-scale nor N-scale layouts have been completed and, when we visited, only the O-gauge layout was partly operational while still under construction: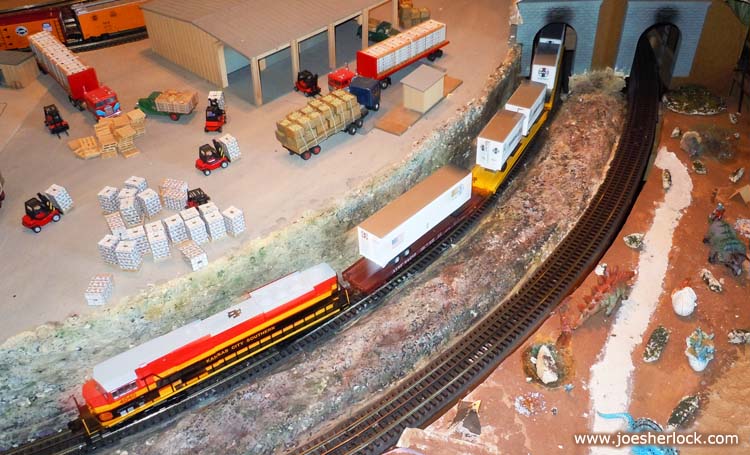 ---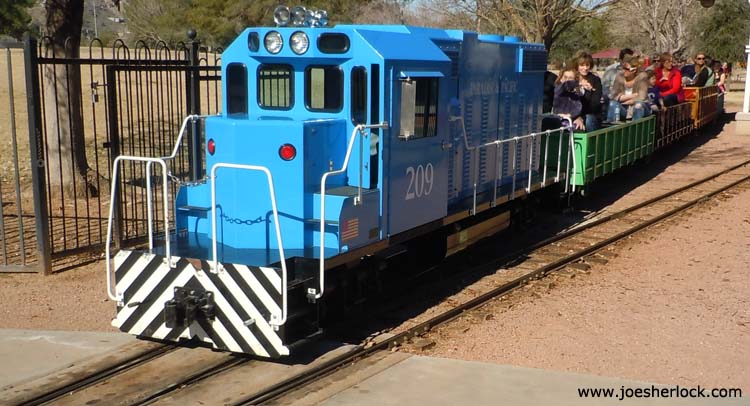 There used to be several charming little steam locomotives pulling trains which folks could ride on. A blue diesel loco has replaced steam.
---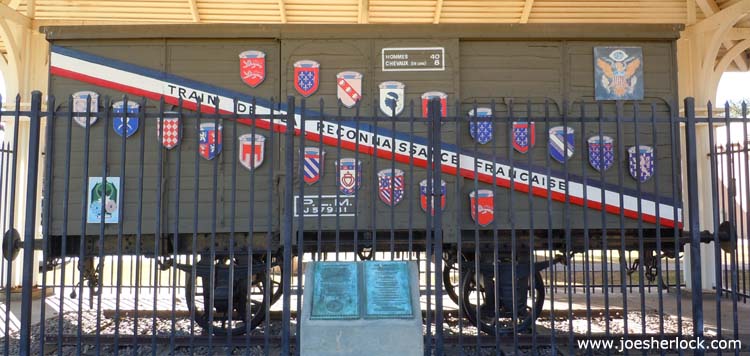 This boxcar was one of 48 given to each U.S. state by the French people to show their gratitude for America's help during and after World War II. Delivered in 1949, each car was filled with gifts from individual French families.
---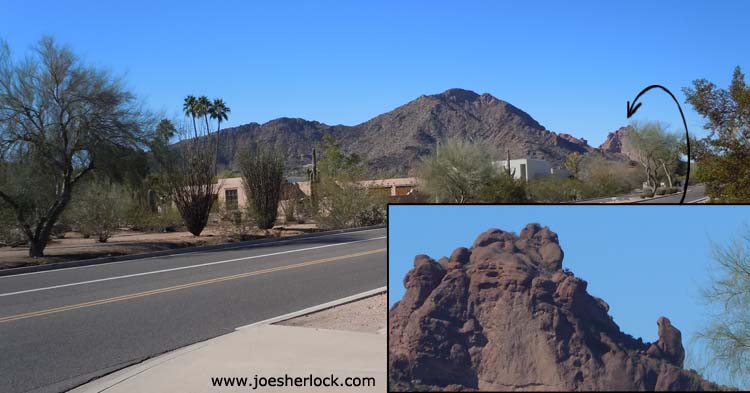 Camelback Mountain's name is derived from its shape, which resembles the hump and head of a kneeling camel. It is a popular recreation destination for hiking and rock climbing. A close-up of the Praying Monk can be seen at lower right.
---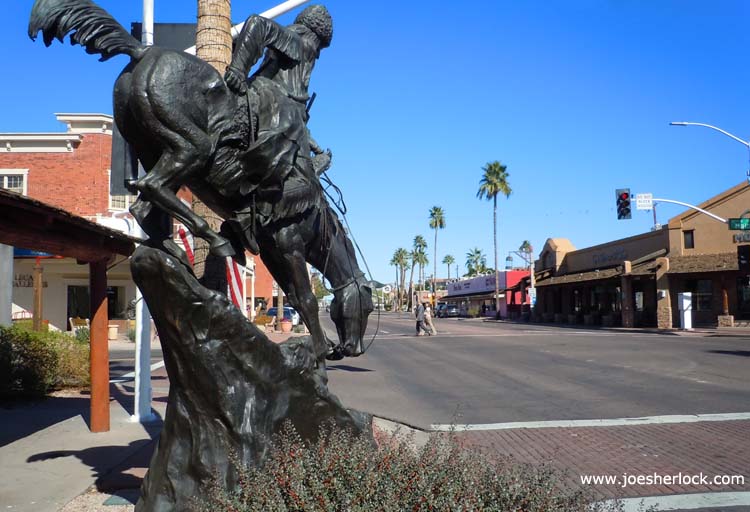 Old Town Scottsdale
---

The west end of Old Town Scottsdale is the Arts District, seen here at dusk.
---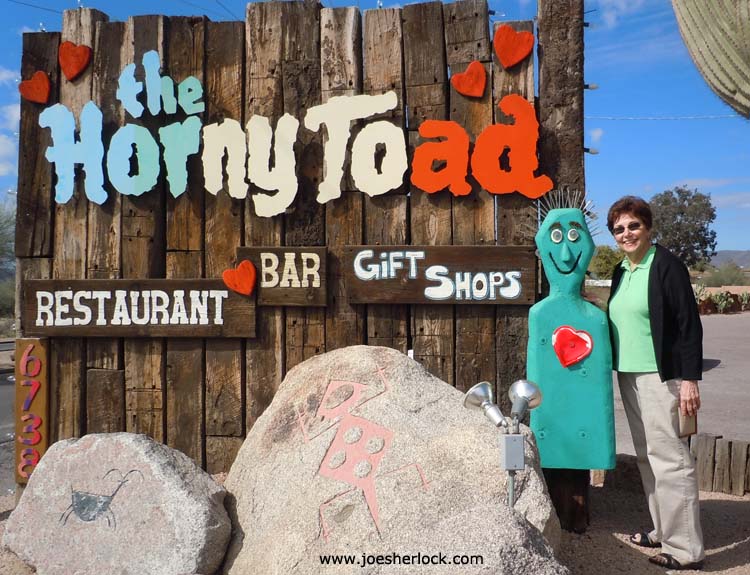 We had a fun dinner at this Cave Creek restaurant 35 years ago. We skipped it this time but stopped to take a photo.
---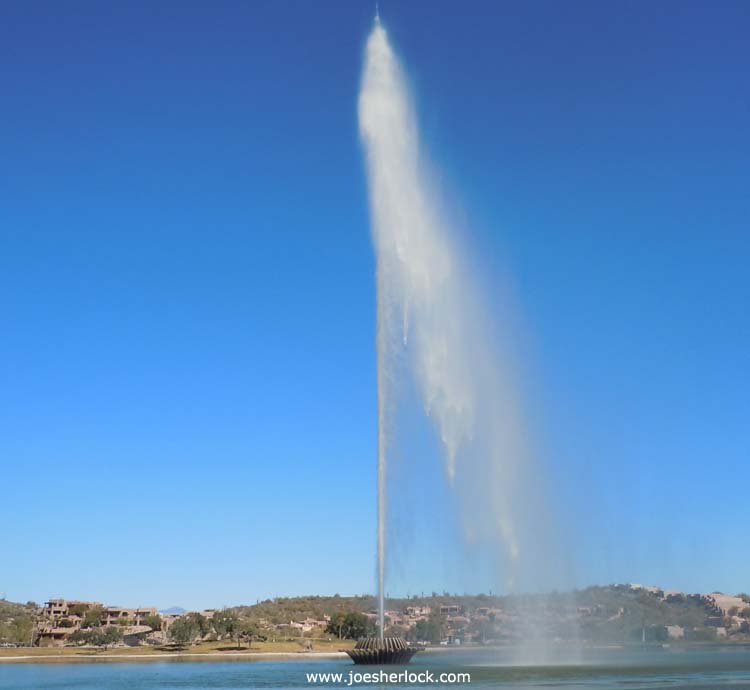 Fountain Hills is home to the fourth largest fountain in the world. It spews water to a height of 562 feet. Driven by three 600 horsepower turbine pumps, it sprays water at a rate of 7,000 gallons per minute through an 18-inch nozzle.
---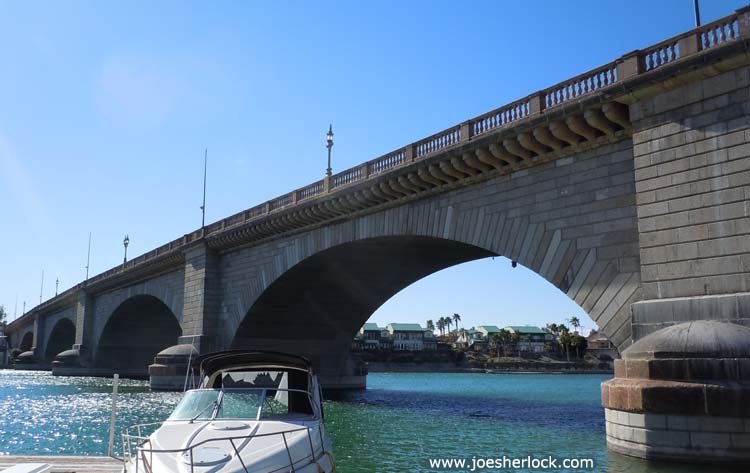 London Bridge - Lake Havasu City
---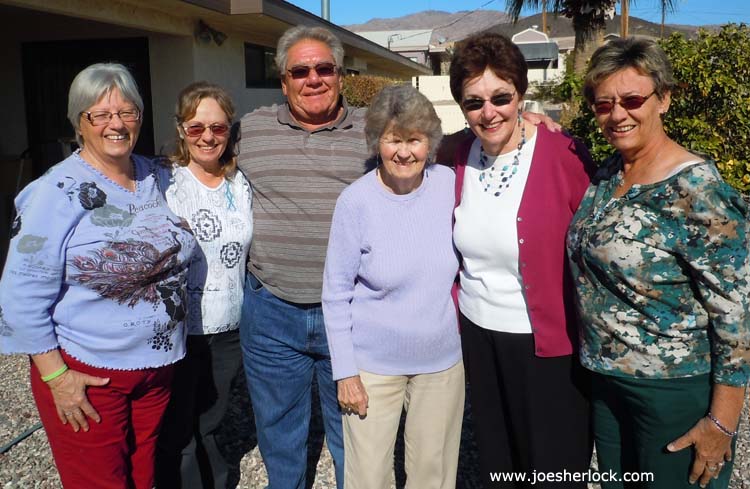 In Lake Havasu City, Carol met up with her aunt and visiting cousins from three different states.