LeMay: America's Car Museum - 1935-1942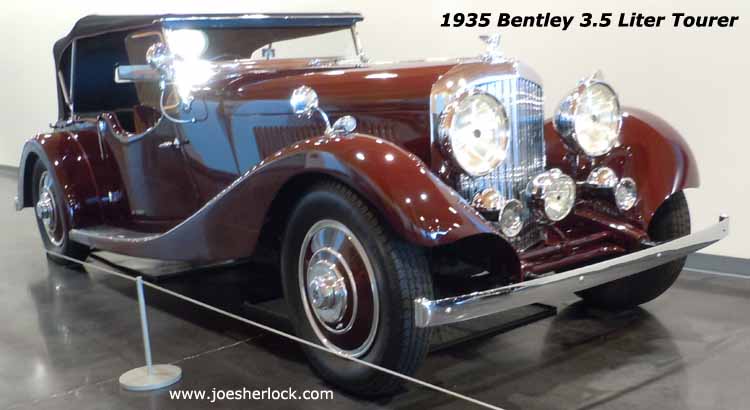 This Rolls-Royce-produced Bentley was promoted as "the silent sports car."
---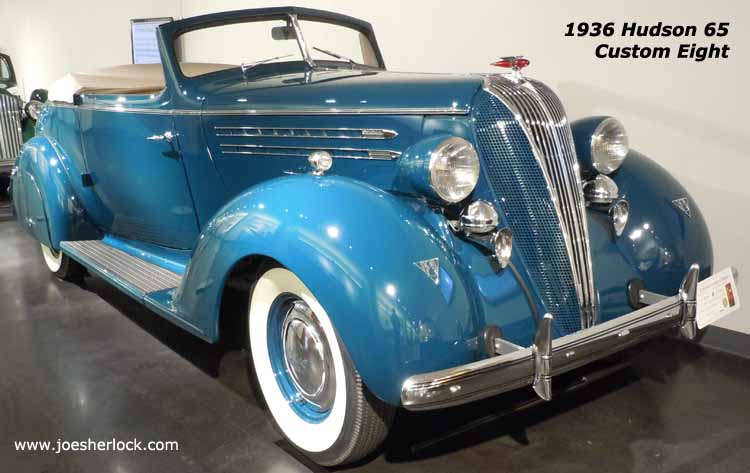 This convertible is one of only six known survivors and is powered by a 113 horsepower L-head inline six-cylinder engine.
---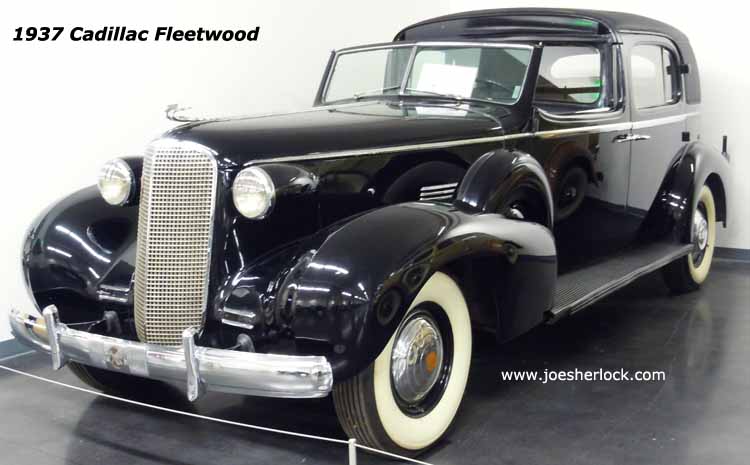 This elegant Caddy Town Car is powered by a 150 horse, 368 cubic-inch V-12 engine.
---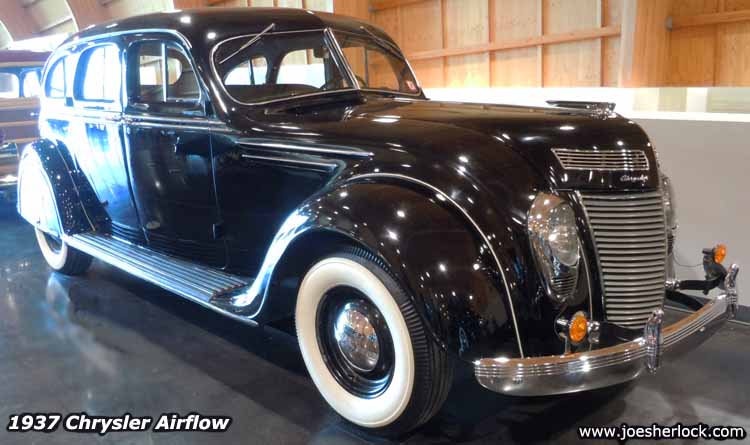 When introduced in 1933, the Airflow represented a sharp break from the squared-off auto design of the 1920s. Its looks were controversial and subsequent facelifts served to soften the aero-purist lines of the original. This 1937 example looks almost conventional.
---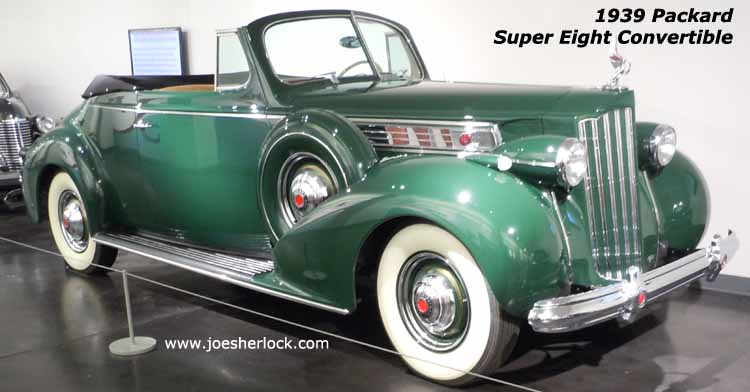 ---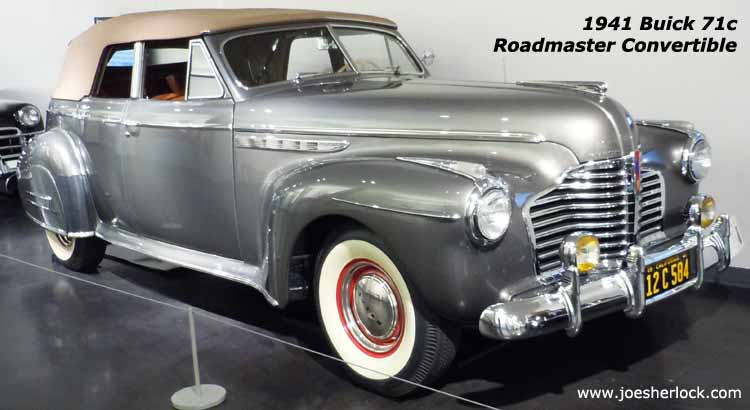 ---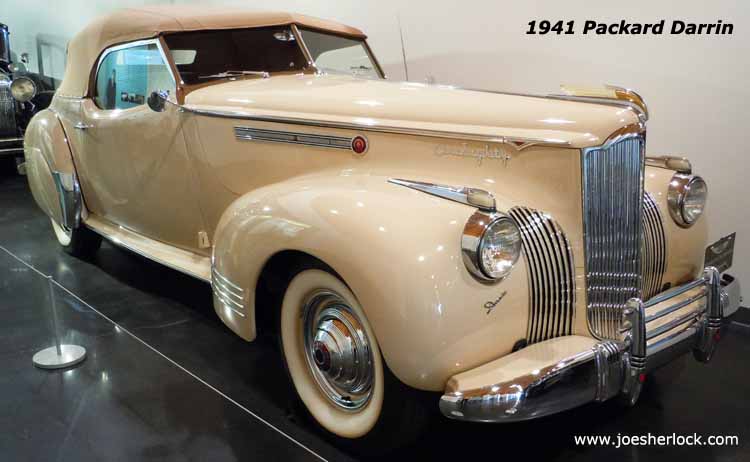 This Super 8 Custom 180 Convertible Victoria was styled by Howard 'Dutch' Darrin.
---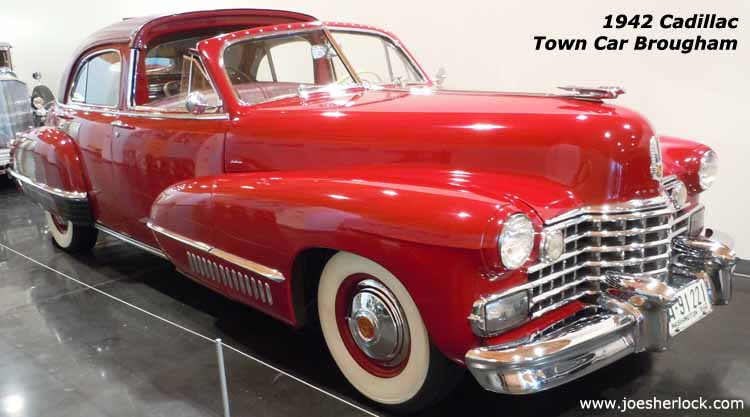 This is one of two Caddy town cars produced by the Derham Body Co. of Rosemont, PA.
---
The distinctive front end styling of the '42 Chryslers were lifted from a concept drawing by stylist Gil Spear. This Royal model is powered by a 120 horsepower flathead six engine.
---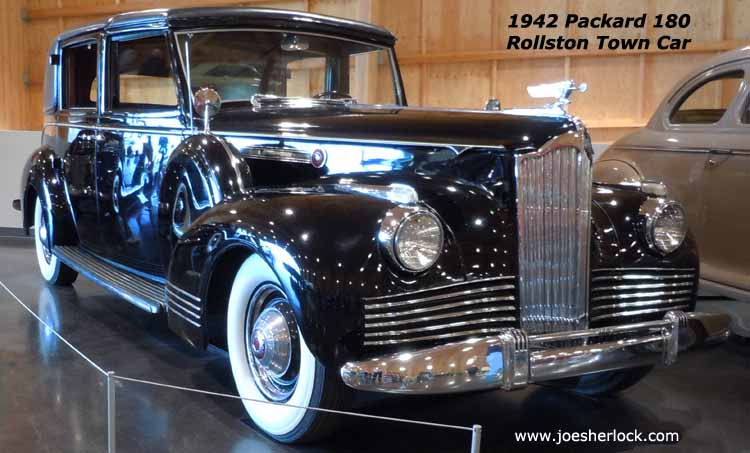 Only three of these custom-bodied Packards were produced by coachbuilder Rollston. This example has two radios, silk curtains, a built-in intercom, a bar and was reportedly built for the president of Packard.