Vancouver, British Columbia 2012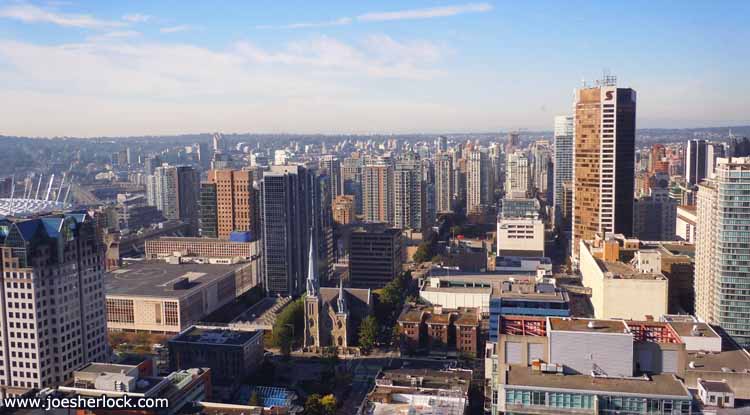 Vancouver, BC - a coastal seaport city - is a full of tall buildings. It is the eighth largest city in Canada with more than two million residents in the metro area. The French Gothic stone church in the lower center of the photo is Holy Rosary Cathedral, built in 1900.
---
This skyscraper has a small forest on top.
---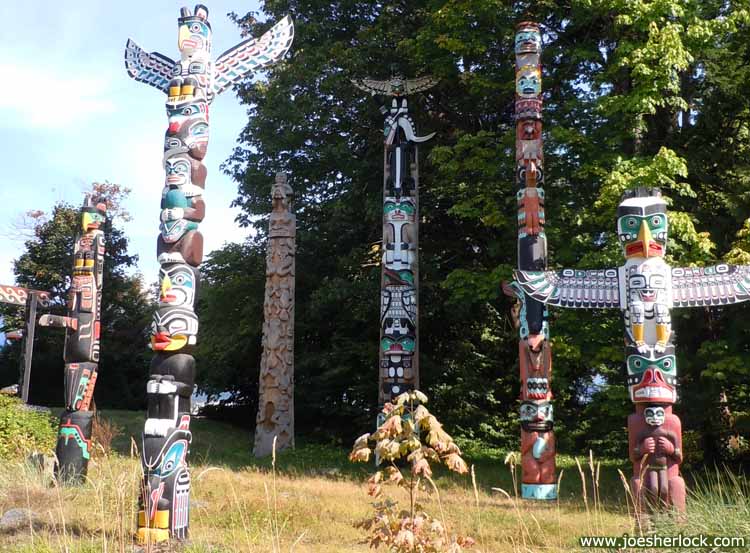 The totem poles in Stanley Park are the most-visited tourist attraction in British Columbia. Stanley Park is a 1,000 acre urban park bordering downtown Vancouver.
---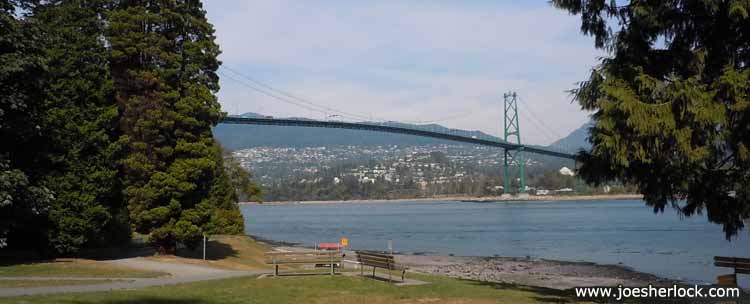 Lions Gate Bridge can be seen from the north end of Stanley Park. The suspension bridge crosses Burrard Inlet, connecting Vancouver and North Vancouver. It was completed in 1938.
---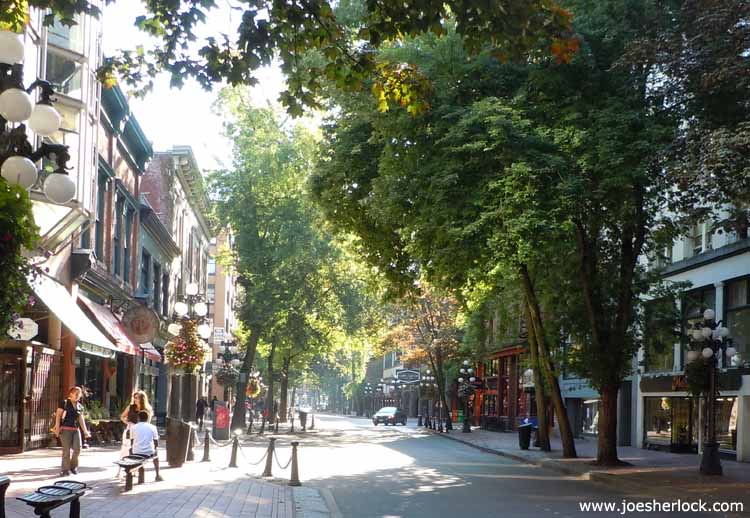 It's a quiet morning in Gastown, Vancouver's first downtown, located near the waterfront.
---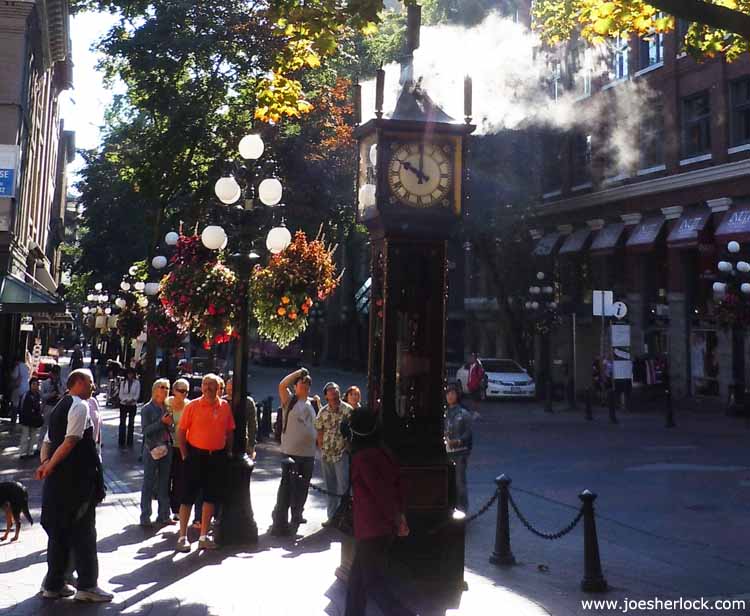 Gastown's famous steam clock blows off steam and whistles every quarter hour.
---

There are many commercial establishments with quirky names in the Gastown district.
---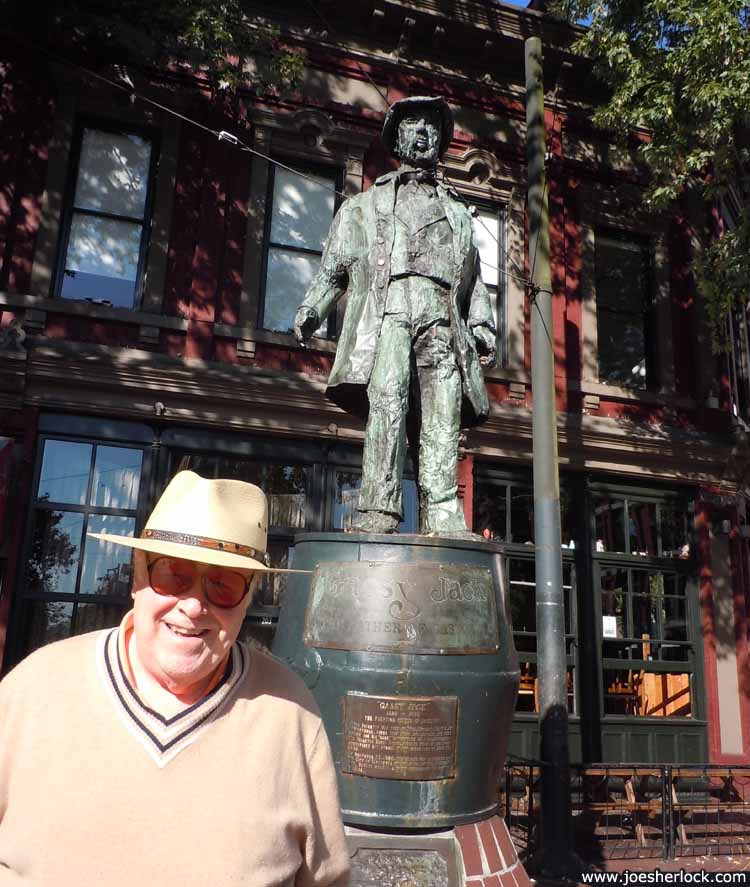 Joe stands next to the statue of 'Gassy' Jack Deighton, a Yorkshire seaman, steamboat captain and barkeep who arrived in 1867 to open the Gastown's first saloon.
---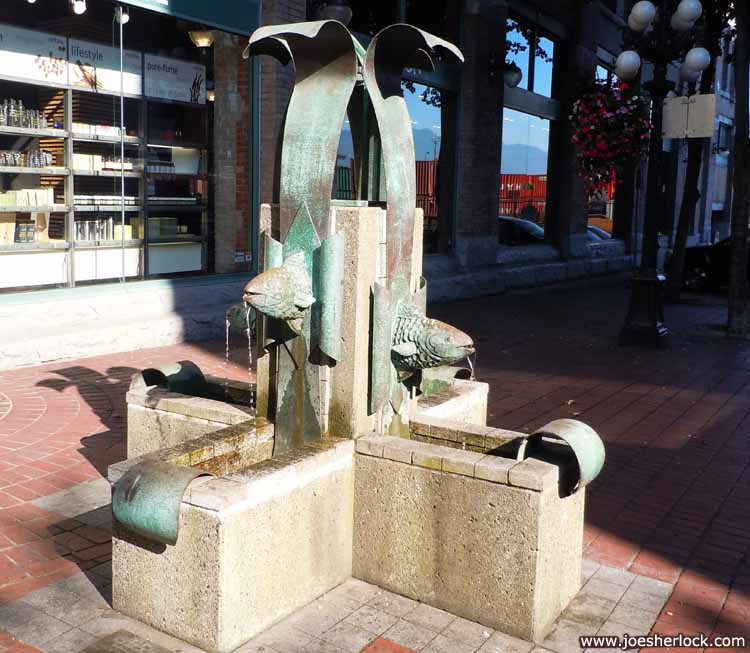 This fish fountain is a bronze and granite homage to salmon.
---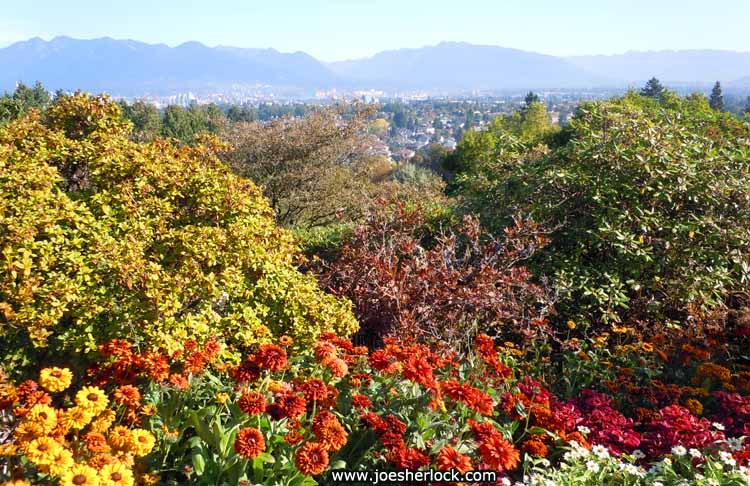 At 500 feet, Queen Elizabeth Park is the highest point within the city of Vancouver. In the early 1900s, it was a rock quarry. In the 1930s, it was transformed into sunken gardens. The park was dedicated by King George VI and his consort, Queen Elizabeth, on their 1939 visit, making it Canada's first civic arboretum. Here are additional park photos:
---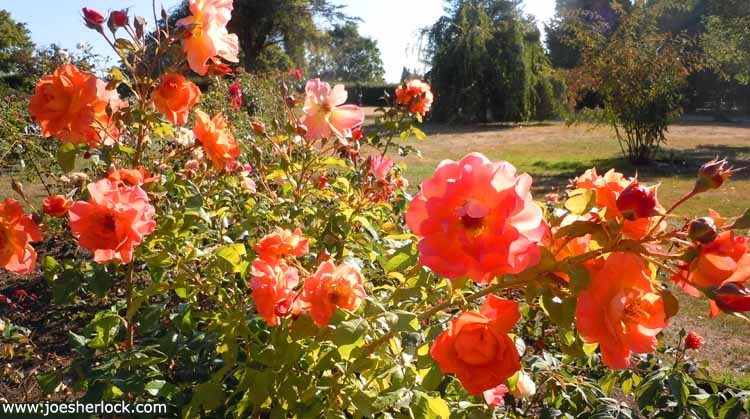 ---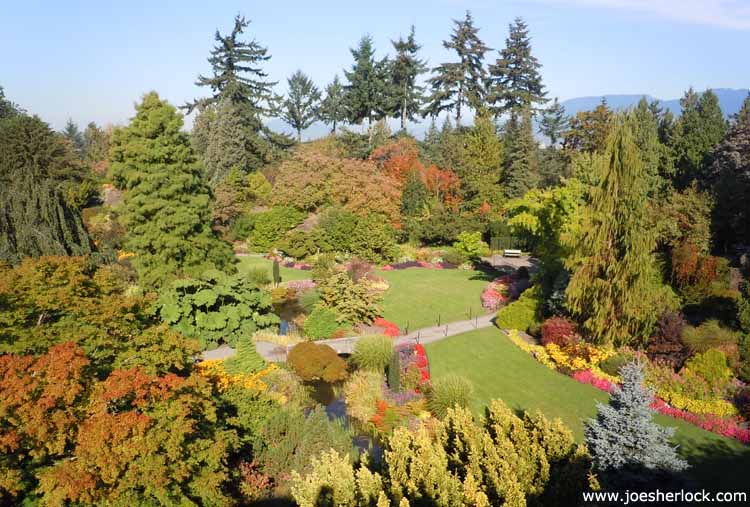 ---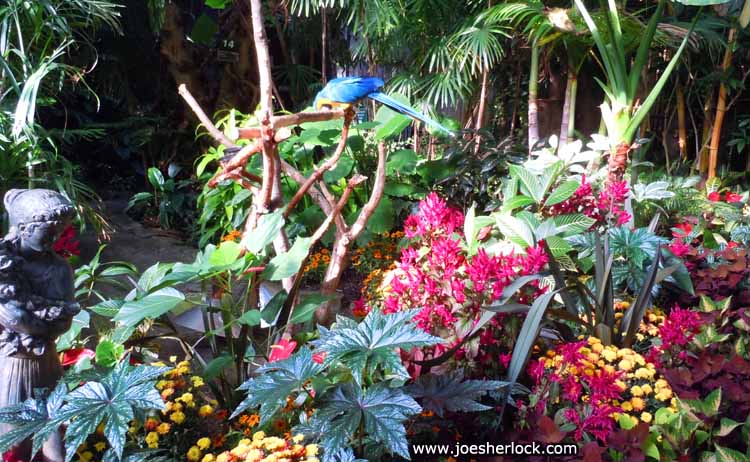 ---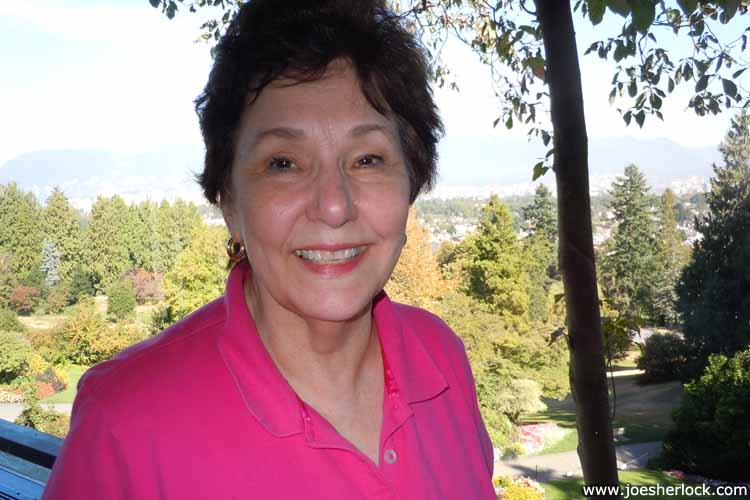 Carol at Seasons In The Park restaurant in Queen Elizabeth Park.
---