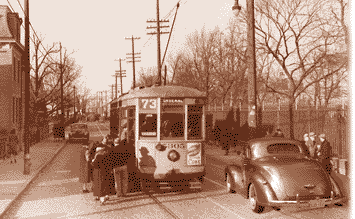 In 1961, John F. Kennedy became the 35th President of the United States and, at 43, the youngest. In his inaugural address, the president promised a New Frontier and soon rode in a new, modern Presidential limousine, based on the 1961 Lincoln Continental. In December 1960, the musical 'Camelot' opened on Broadway.

JFK was named as Time magazine's Man of the Year. The Peace Corps was created in '61. The Bay of Pigs Invasion of Cuba failed. Russian Yuri Gagarin made the first manned orbital flight.

The IBM Selectric typewriter with a moving type ball was introduced, priced at $450. Kids tried out Legos (new to the U.S.) and Wham-O's Slip 'n Slide. New words included 'A-OK', 'knee-jerk', 'high rise', 'neutron bomb' and 'soul music'. Barbie's friend, the suspiciously-androgynous Ken doll, debuted in 1961.

Top songs included 'Run Around Sue' (Dion & the Belmonts), 'Theme From Exodus' (Ferrante & Teicher), 'Shop Around' (The Miracles) 'Big Bad John' (Jimmy Dean), 'Blue Moon' (The Marcels) and 'The Lion Sleeps Tonight' (The Tokens).

New movies included 'The Absent-Minded Professor,' 'Breakfast at Tiffanys,' 'West Side Story,' 'Blue Hawaii', 'The Hustler' and 'The Guns of Navaronne'.

Several new television programs debuted in'61: 'Ben Casey', 'Mister Ed', 'The Bullwinkle Show', 'The Dick Van Dyke Show' and 'Car 54 - Where Are You?'

U.N. Secretary General Dag Hammarskold died in a plane crash in the Congo. Other deaths included writers Ernest Hemingway and James Thurber, Swiss psychiatrist and the founder of analytical psychology Carl Jung, actors Leo Carillo, Gary Cooper and Charles Coburn, authors Ernest Hemmingway and James Thurber, painter Grandma Moses and baseball legend Ty Cobb.

In 1961, Roger Maris broke Babe Ruth's home-run record. The Yankees won the World Series 4-1 over the Cincinnati Reds. Golfer Arnold Palmer won the British Open.
---
In 1963, the USS Thresher nuclear sub sank killing 129 aboard. Civil rights leader Medgar Evers was killed in Jackson, Mississippi. President Kennedy presented a $98.8 billion budget, the largest in American history, to Congress. The projected $10 billion deficit of 1963 exceeded the total U.S. budget for 1940.
In Berlin, JFK gave his famous "Ich Bin Ein Berliner" speech before a crowd of 150,000. In August, Martin Luther King gave his famous "I Have A Dream" speech before a crowd of 200,000 in Washington, D.C.
Several new products debuted in '63: TAB, Valium and touch-tone phones. Green Giant introduced boil-in-bag frozen vegetables. Mary Kay Cosmetics and Weight Watchers were founded during that year. Troll dolls became a big hit with a price of $1.95 each for the three-inch tall version. Boeing tested its 727 prototype jetliner. Coca Cola brought out a new slogan: 'Things Go Better With Coke', while Avis Rent-A-Car introduced its 'Try Harder' campaign. In a memorable television ad, Volkswagen asked, "Did you ever wonder how the man who drives a snowplow drives to the snowplow?" And Mrs. Olsen pitches Folger's Coffee, noting that it's "mountain grown."
New words included 'biodegradable', 'Cosa Nostra', 'jet-setter', 'peacenik', 'surfer' and 'software'.

In music, The Beatles were introduced to America, beginning with the song 'Please Please Me'. Other 1963 hit songs included 'Hey Paula' (Paul & Paula), 'It's My Party' (Lesley Gore), 'Louie Louie' (Kingsmen), 'Little Deuce Coupe' (Beach Boys) and 'Puff The Magic Dragon' (Peter, Paul & Mary). The Rolling Stones were formed in January of '63.
Several new TV shows debuted in 1963, including 'Burke's Law', 'The Fugitive', 'The Outer Limits' and 'My Favorite Martian'.
Numerous movies were released in '63: 'The Birds', 'From Russia With Love', 'The Great Escape' and 'It's A Mad, Mad, Mad Mad World', the first single-lens, single-camera Cinerama commercial film screened in theaters. Liz Taylor's 'Cleopatra' was considered the biggest and most expensive film flop of 1963.
In November, President John F. Kennedy was assassinated while riding in his open-topped Presidential Lincoln in Dallas, Texas. Other deaths include poet Robert Frost, Pope John XXIII, singer Patsy Cline, novelist Aldous Huxley and actor Adolphe Menjou.
In baseball, the LA Dodgers won the World Series, defeating the New York Yankees 4-0. The Cincinnati Reds' Pete Rose was named 'Rookie of the Year' by the National League.