Sights in Hershey, PA included the big Kissmobile, the giant wooden roller coaster at Hersheypark and beautiful Hershey Gardens.
---

The AACA Museum in Hershey had an extensive collection of old cars on display. The museum also exhibited all three General Motors' Firebird turbine cars from the 1950s. I've posted more vehiclular photos from the museum
here
.
---

If you're ever in the Scranton area, be sure to enjoy a great meal at
Terry's Diner
in Moosic, PA.
---

We took a scenic one-hour trolley tour on a restored Philadelphia Suburban Red Arrow trolley at Steamtown in Scranton, PA. We also saw a huge Union Pacific Big Boy (4-8-8-4) on display and watched a Canadian Pacific steam loco (4-6-2 Pacific - built in 1923) fire up and traverse the turntable in preparation for an excursion tour. I took lots of rail photos during our trip; they are posted here.
---

Horseshoe Curve - Altoona, PA
---

Pennypack Park's Fall Colors - Philadelphia, PA
---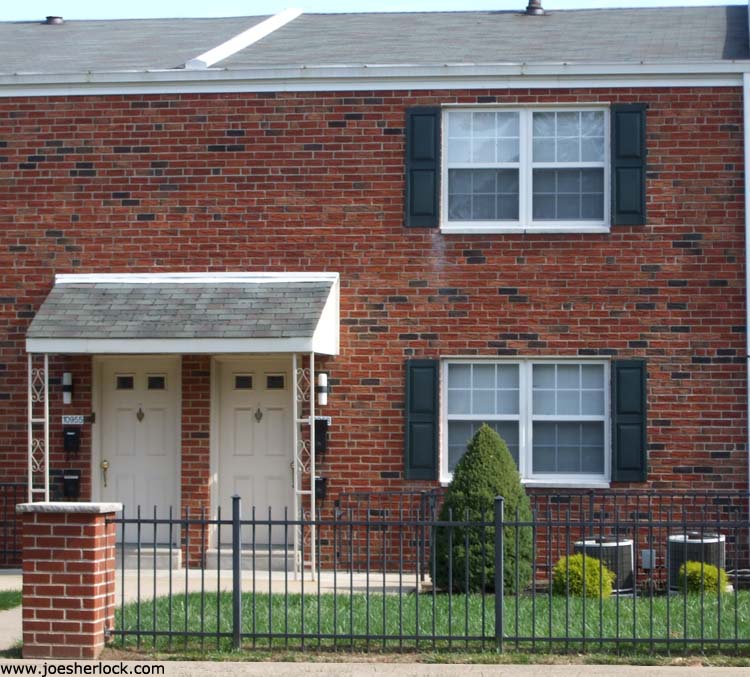 Our first apartment was in Rushwood, once part of the estate of Benjamin Rush in Northeast Philadelphia. We were the first tenants, occupying it in June 1966. Rent for a one-bedroom with garage was then $92.50 per month. In 2008, rents began at $1,060.00 per month. (
permalink
)
---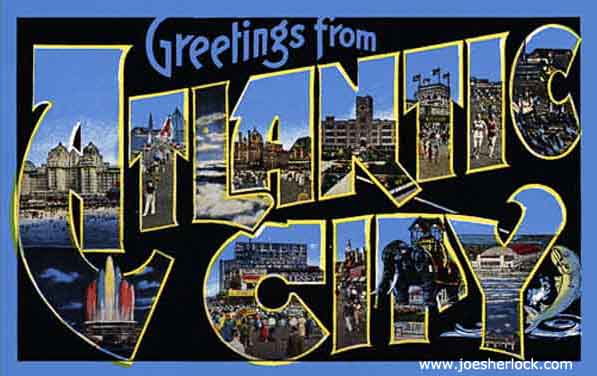 ---

Atlantic City has changed so much that I hardly recognized it. One can no longer see the ocean from the boardwalk because of high sand berms and sawgrass. All the little shops are gone - replaced by flashy casinos and designer boutiques. The James salt water taffy still tastes good, though. Over in Margate, Lucy the elephant looks better than ever after a recent restoration.The Boardwalk was less busiy than it was in 1947: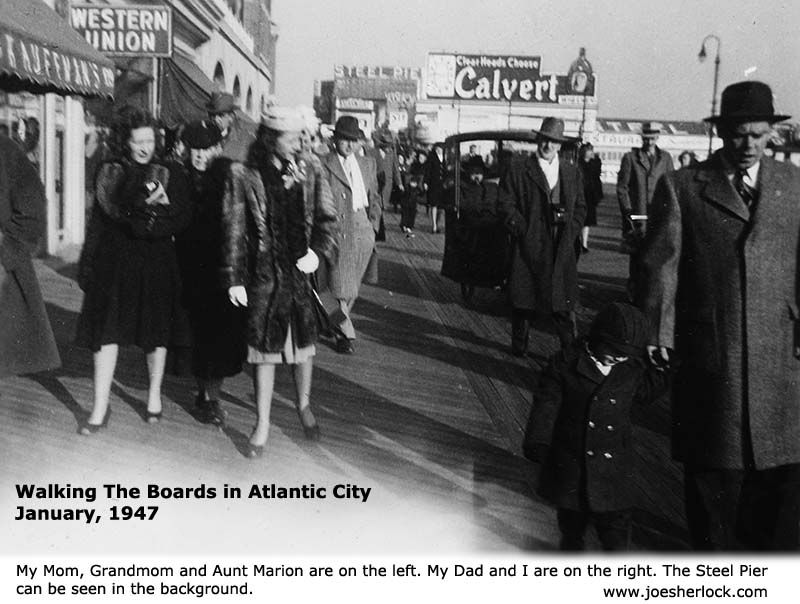 ---

Brigantine Beach (left) and Cape May, New Jersey - October 2008
---