2000 - Pennsylvania
In June 2000, Carol and Joe flew to Baltimore and drove to Gettysburg, PA. After touring the historic sights and monuments, we traveled to Pennsylvania Dutch Country to meet up with fellow car and train nut, Ray Lukas. We visited the Railroad Museum of Pennsylvania, rode the Strasburg Rail Road and examined a the model train layouts at Choo Choo Barn and Roadside America.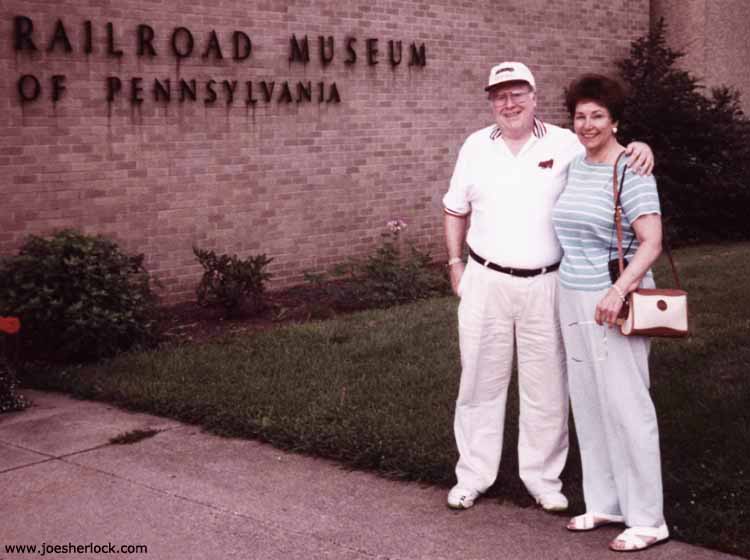 Joe and Carol at the Railroad Museum of Pennsylvania. Located on the east side of Strasburg Railroad, the museum has more than 100 historic locomotives and railroad cars that chronicle Pennsylvania railroad history.
---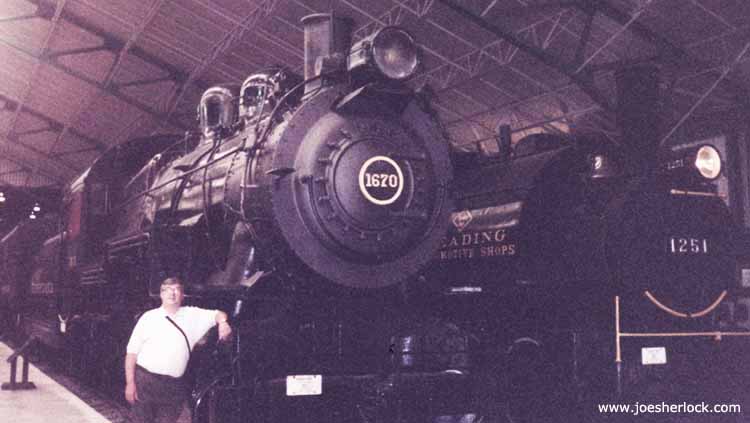 Ray poses by Pennsylvania Railroad No. 1670, a Juniata Shops-built 0-6-0 switcher. Joe's grandfather once may have been a brakeman and/or freight conductor on this 1916 yard engine. Next to it is Reading 0-6-6 Tank engine, manufactured in 1918.
---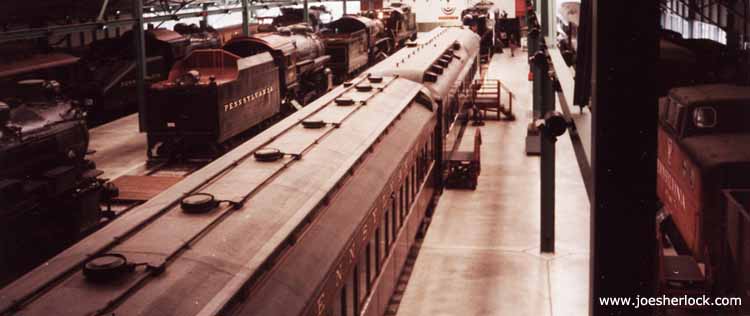 Overhead views of some of the locomotives and rolling stock on display at the spectacular Railroad Museum of Pennsylvania.
---
Sole survivor of 428 Electromotive E7's built by General Motors and used by many American railroads. This diesel-electric was powered by two EMD 12 cylinder 1,000 horsepower diesel engines. It was placed in service on the Pennsy in 1945.
---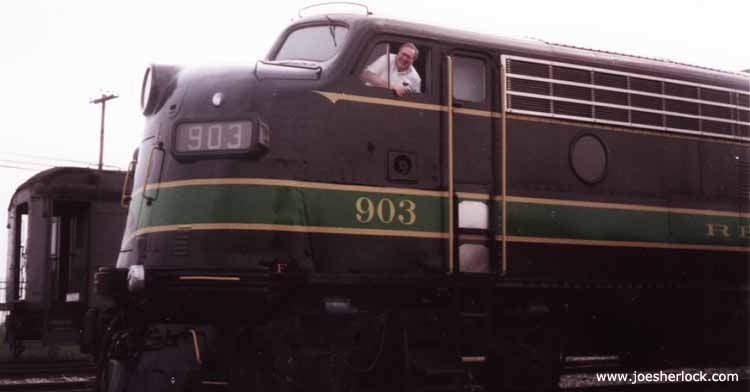 Joe is in the cab of the Reading Railroad 903, one of the first six Electromotive FP7s ordered n 1950 to replace the Reading's aging passenger steam locomotives. The 903 was retired in 1981.
---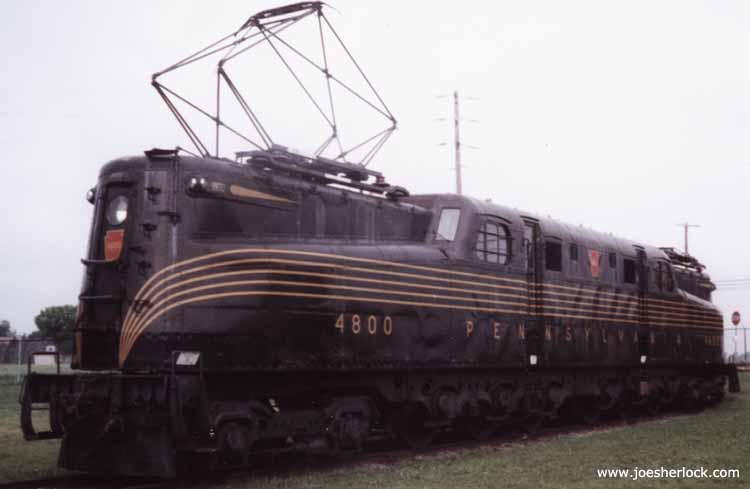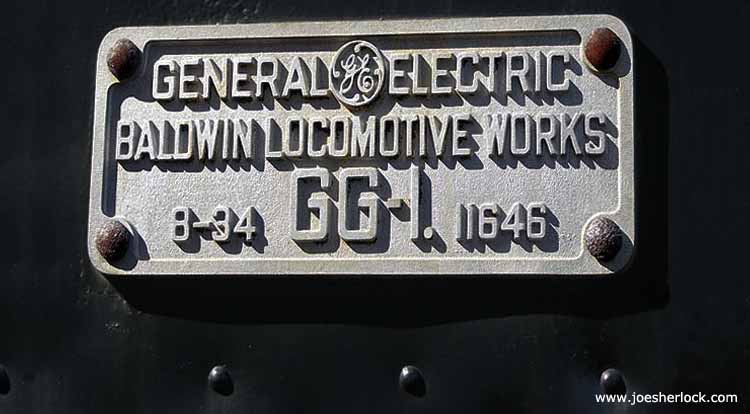 'Old Rivets' is the nickname of the first prototype GG1 electric locomotive, built in 1934. Subsequent GG1s were of welded, rather than riveted construction. As the builder plate shows, the big locomotive was built by Baldwin with General Electric engines. Rivets was retired from service in 1979.
---

Number 7002, a 4-4-2 Atlantic, constructed by Pennsy's Juniata shops, set the world's record for steam locomotives in 1905 - 127.1 mph.
---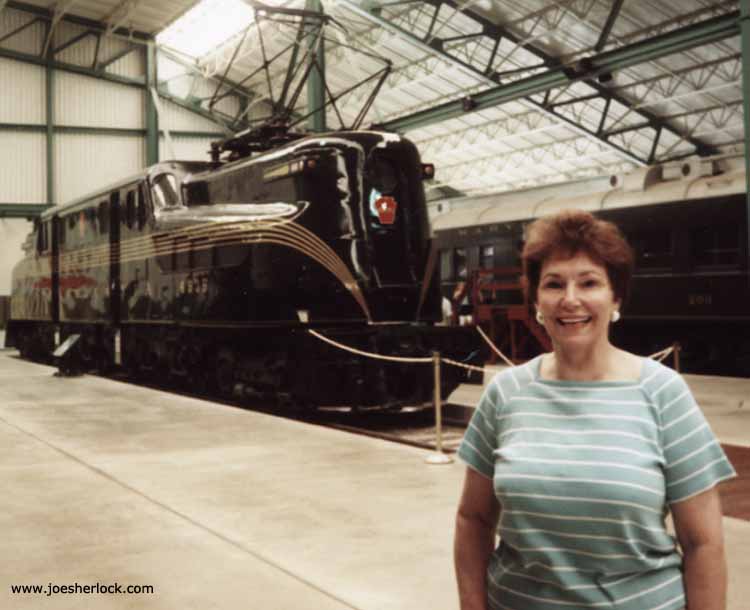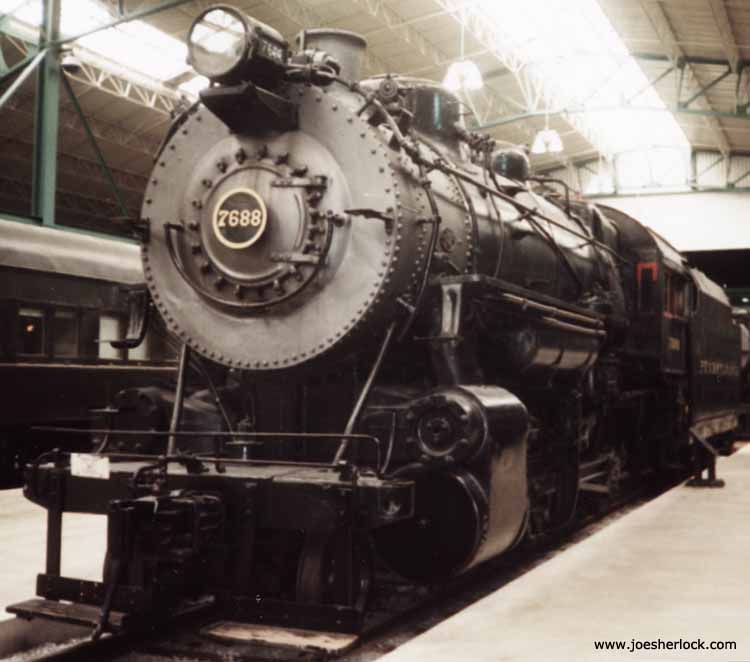 7688 was a Pennsylvania Railroad steam locomotive of the
Consolidation type
(
2-8-0
). It was built in 1915 by Lima Locomotive Works and was used mostly for freight service.
---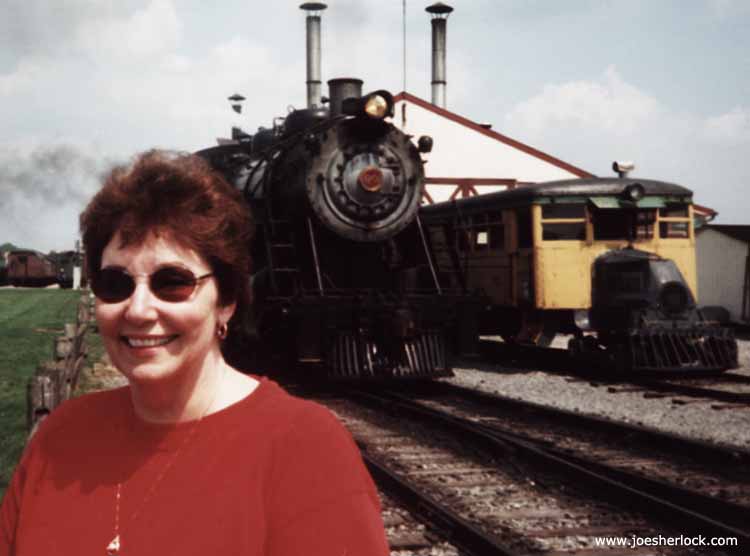 Carol with Strasburg locomotive 90, a 2-10-0 Decapod steam engine formerly used by Great Western. The Strasburg Rail Road is a heritage railroad, operating excursion trains hauled by steam locomotives in the heart of Pennsylvania Dutch Country.
---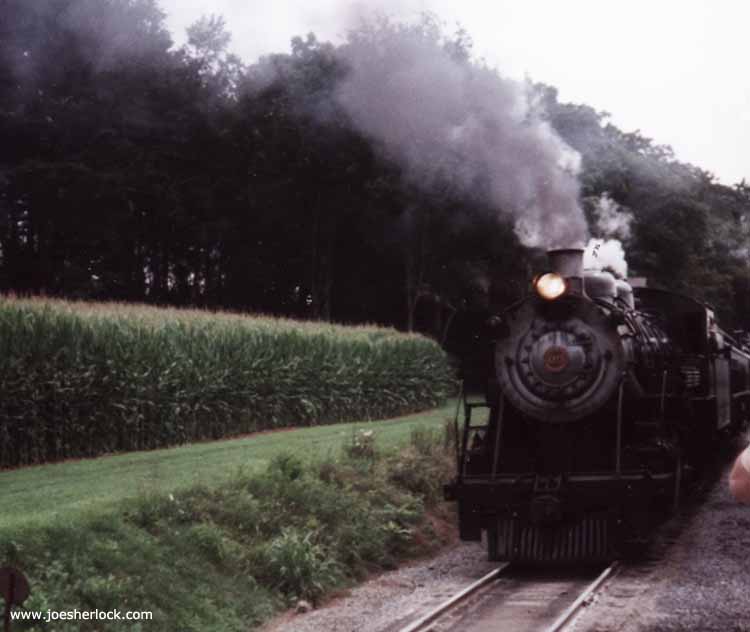 On the Strasburg line, Joe captured this shot of No. 90 changing ends to return the train back to the station. The 4.5 mile Strasburg Rail Road takes visitors on a 45-minute round-trip journey from Strasburg to Leaman Place Junction. Tourist excursion service began in 1959.
---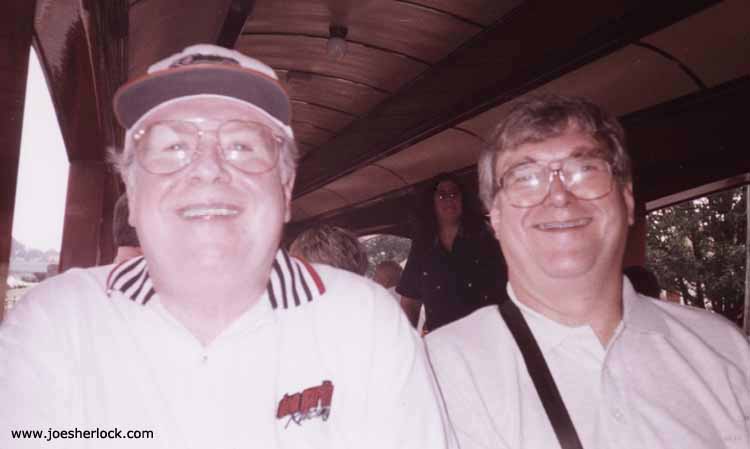 Joe and Ray ride on the Strasburg Rail Road. Joe is wearing his Miracle Hat.
---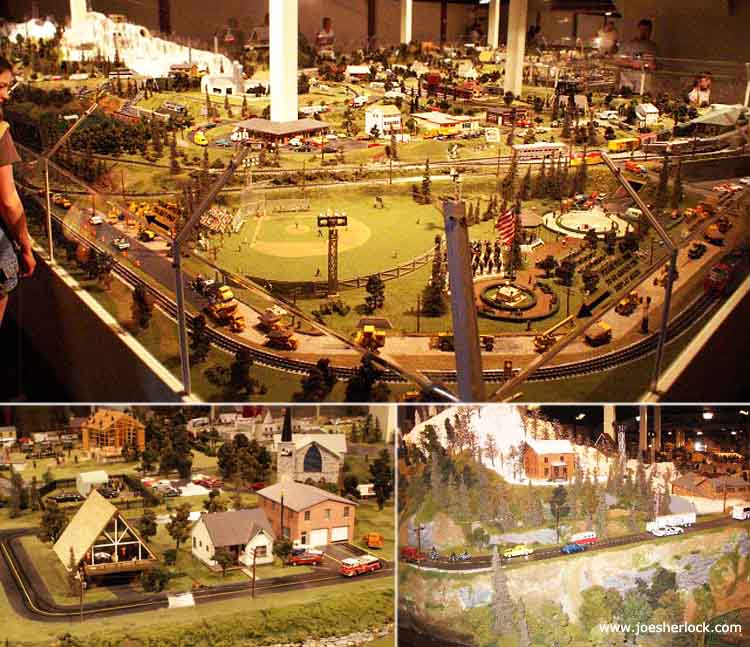 The Choo Choo Barn offers an impressive 1,700-square-foot O-gauge operating train display in Strasburg, Pennsylvania that features over 150 hand-built animated figures and vehicles and 22 operating trains. At the time of this visit, Joe was in the midst of constructing his own model train layout and was on the prowl for ideas.
---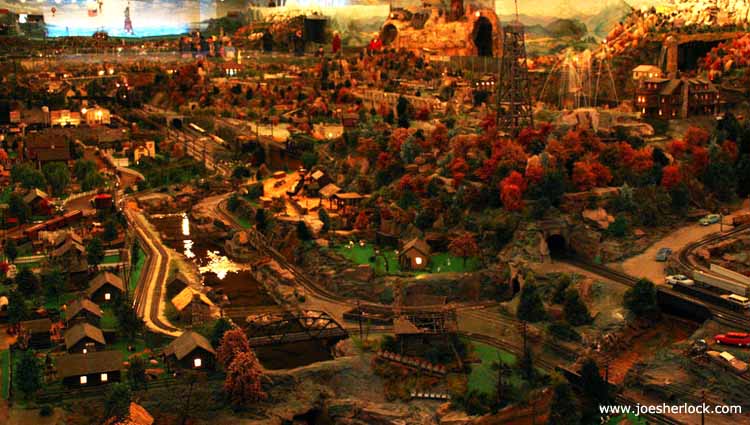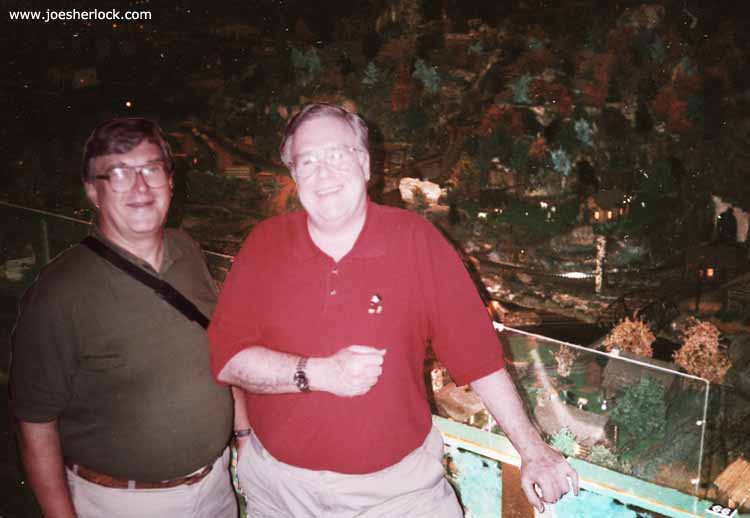 Joe and Ray visited Roadside America, an indoor miniature village and railway covering 8,000 square feet, created by Laurence Gieringer in 1935 and is located in Shartlesville, Pennsylvania. The attraction has not been updated much since Gieringer's death in 1963. While not true-to-scale - 1:48 O-gauge Lionel trains compete with 1:24 and 1:36th scale automobiles and buildings that are all over the map scale-wise - it retains a certain simple charm of bygone days: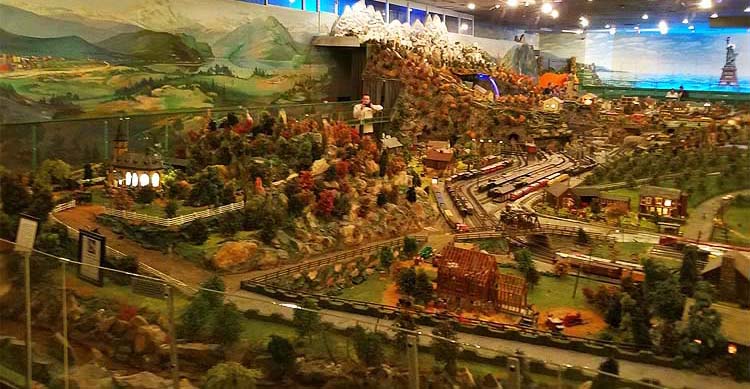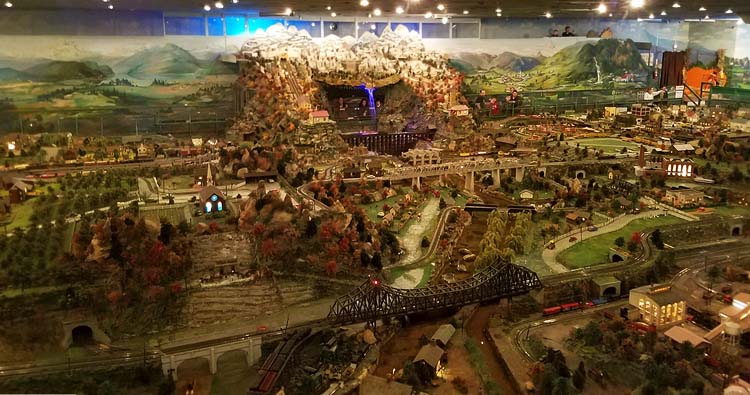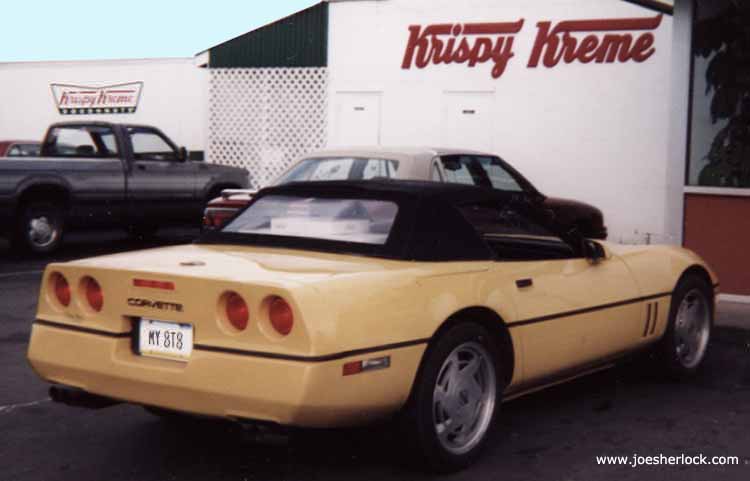 Ray's 1988 Corvette parked in front of a Krispy Kreme store. Note the box of donuts on the back shelf of the Vette. This fine vehicle transported Ray to and from Strasburg.