Be Bold!
George Romney and His Ramblin' Ways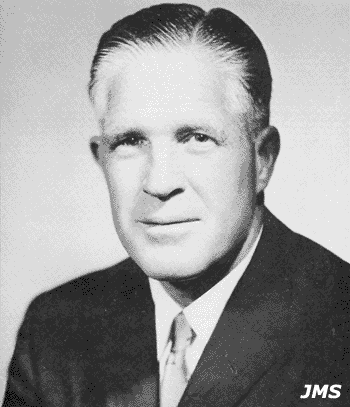 During an interview on Fox News in August 2012, Chris Wallace asked Mitt Romney what his father would say about his presidential run. Mitt replied that his dad, George, probably would offer the same advice he offered to many others, "Be Bold!"
George W. Romney died in 1995 and had been out to the media spotlight long before his passing. But aging car guys like me remember the bold moves he made in the 1950s to save American Motors. And they worked.
Nash Motors had always been a maker of mid-priced automobiles but, in the postwar era, company CEO George Mason realized that he needed to break into the low-priced field. But the firm needed to offer something more than just another "me-too" car. The result was the Nash Rambler, introduced in mid-April 1950.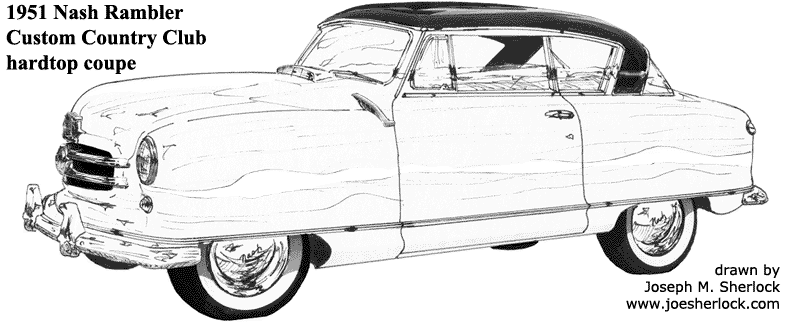 George Romney was the executive Mason assigned to oversee development of the Rambler. The car was smaller than any of the low-priced three offerings but was loaded with standard equipment, including whitewall tires, electric clock, wheel discs, pushbutton radio; Weather-Eye heater/defroster, foam seat cushions and courtesy lights. Interior trim was elegant; Rambler's chic fabrics and coordinated colors were designed to appeal to the feminine eye. It was a niche market play and customer response was good.
Feeling that smaller, independent automakers needed to join forces in order to compete with the Detroit Big Three, George Mason arranged for the merger of Nash and Hudson in May 1954, creating American Motors. He died shortly thereafter and was succeeded by protégé, George Romney.
Mr. Romney inherited a developing mess. The Hudson merger did not go well and many dealers quit or picked up other marques. In 1955, over 125,000 Nashes were sold; in '56, sales dropped perilously to 22,173 units, undone by fuddy-duddy styling and a Big Three price war driven by overcapacity.
George Romney realized that Nash and Hudson were dead-end brands and boldly placed his bets on the redesigned compact Rambler. It should be noted that this 1956 "compact" was about the same size as today's Toyota Camry. In 1957, Romney made Rambler a separate nameplate.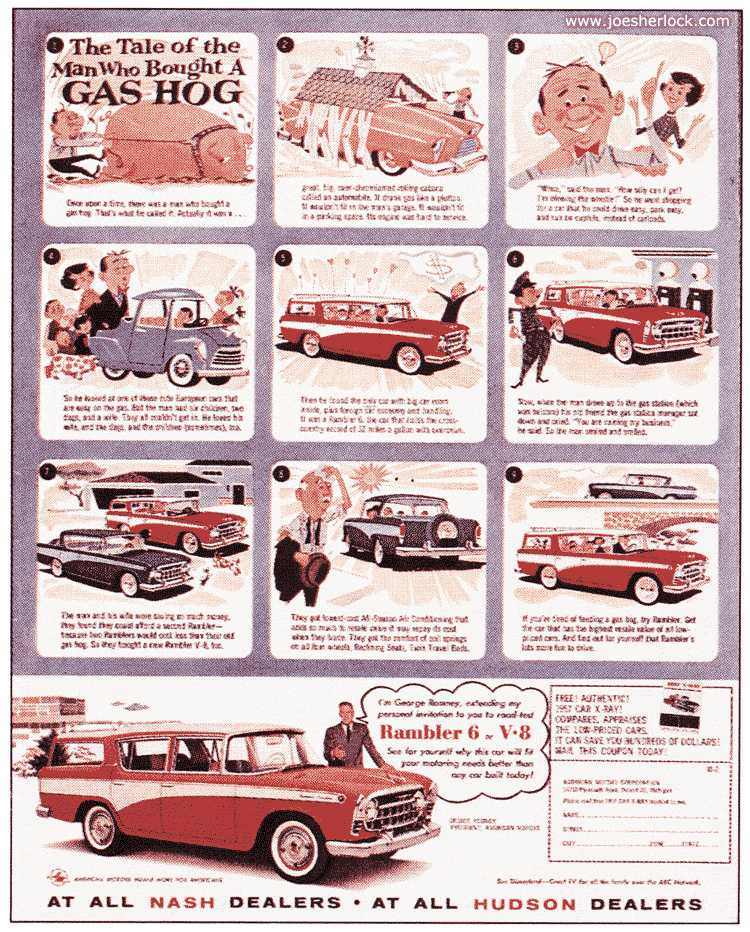 At the end of the 1957 model year, Nash and Hudson disappeared forever. Romney gambled on recession-friendly, economical small cars and resurrected the old, bulbous 100-inch wheelbase '55 Nash Rambler as the '58 Rambler American (updated with a new grille, larger wheel cutouts and upside-down taillights), with prices starting at $1,775.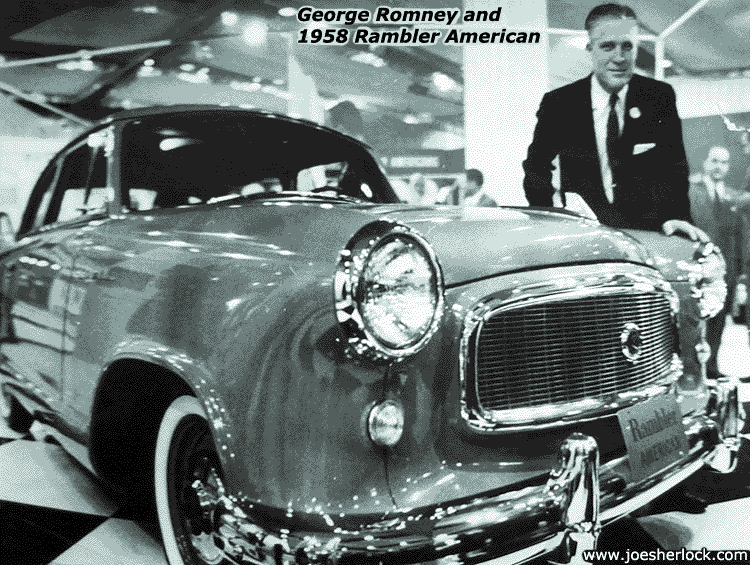 In print and television ads, George Romney mocked the products of the Big Three automakers as "gas-guzzling dinosaurs" and became one of the first high-profile media-savvy business executives.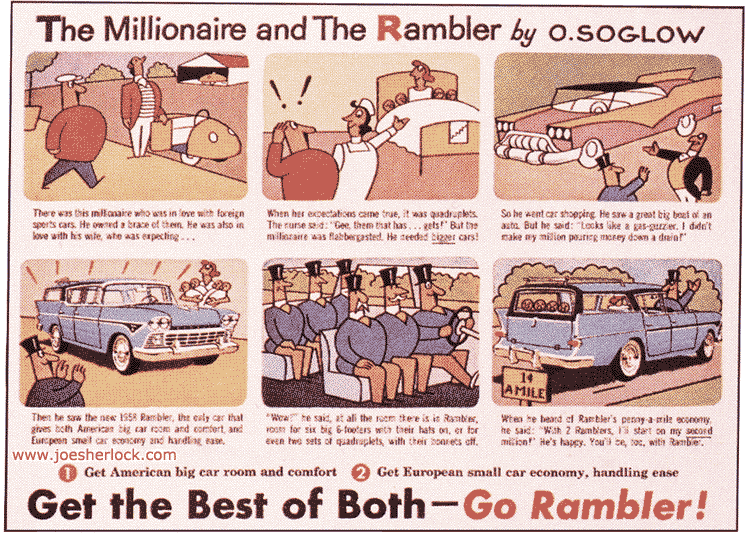 In 1958, over 30,000 Americans were sold; in '59, sales topped 90,000 - a testament to a sound, utilitarian and near-timeless design. In its heyday, the Rambler American was kinda the Toyota Prius of the era:

Romney's focus on smaller economical alternatives to the Big Three's offerings paid off. AMC posted its first quarterly profit in three years in 1958 and was the only car company to show increased sales during the '58 recession. American Motors moved from thirteenth to seventh place among worldwide auto manufacturers. Sales remained strong during 1960 and 1961, too; the Rambler was America's third most popular car both years.
His focus on small cars as a challenge to AMC's domestic competitors, as well as the foreign-car invasion, was documented in the April 6, 1959, cover story of Time magazine, which concluded that "Romney has brought off singlehanded one of the most remarkable selling jobs in U.S. industry." AMC's sales quadrupled in two years and Rambler passed Plymouth to become the third best-selling make in the U.S.
American Motors survived for another three decades or so, far outlasting other independents like Studebaker and Packard. Some auto historians believe that if the company had not abandoned Romney's strategy of concentrating on durable smallish cars, it might still be around today.
George W. Romney left the auto business and was elected Governor of Michigan in 1962. He ran for president in 1968.
Be Bold! is what saved American Motors. George's hypothetical advice to his son is well-founded. (posted 10/1/12)
---
Other Pages Of Interest
copyright 2012-21 - Joseph M. Sherlock - All applicable rights reserved
---
Disclaimer
The facts presented on this website are based on my best guesses and my substantially faulty geezer memory. The opinions expressed herein are strictly those of the author and are protected by the U.S. Constitution. Probably.
Spelling, punctuation and syntax errors are cheerfully repaired when I find them; grudgingly fixed when you do.
If I have slandered any brands of automobiles, either expressly or inadvertently, they're most likely crap cars and deserve it. Automobile manufacturers should be aware that they always have the option of trying to change my mind by providing me with vehicles to test drive.
If I have slandered any people or corporations, either expressly or inadvertently, they should buy me strong drinks (and an expensive meal) and try to prove to me that they're not the jerks I've portrayed them to be. If you're buying, I'm willing to listen.
Don't be shy - try a bribe. It might help.
---