---
Philadelphia: Fall 1999
---

This visit was a chance to meet up with old friends and enjoy the sights of Philadelphia and the surrounding area. High school friends Joe and Ray did a multi-day 'Used-To-Be-Tour', which mainly consisted of driving around town, looking at various buildings and saying things like, "Hey, that used to be a Rayco convertible-top and seat-cover shop, not a Starbucks."
We also visited the Independence Mall area, SEPTA transit museum, Reading Terminal Market and the Morris Arboretum.
Some photo highlights of our trip: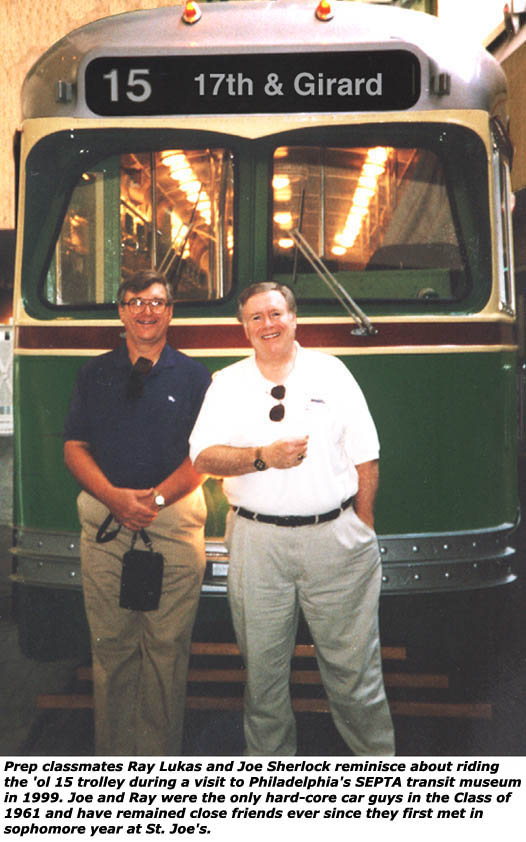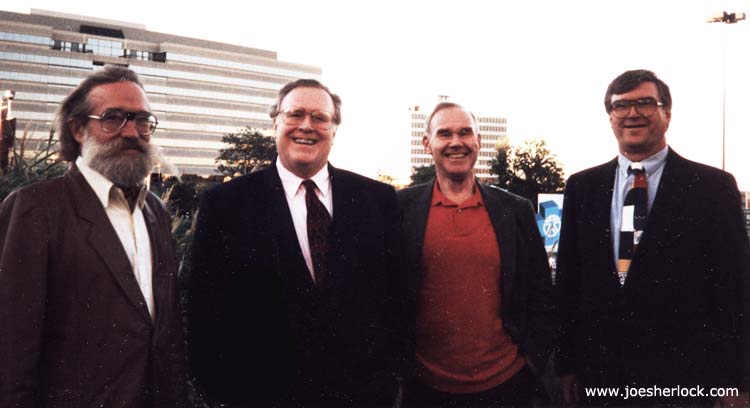 St. Joseph's Prep, Class of 1961: Rich McFall, Joe, former teacher Father Joe Feeney and Ray Lukas
---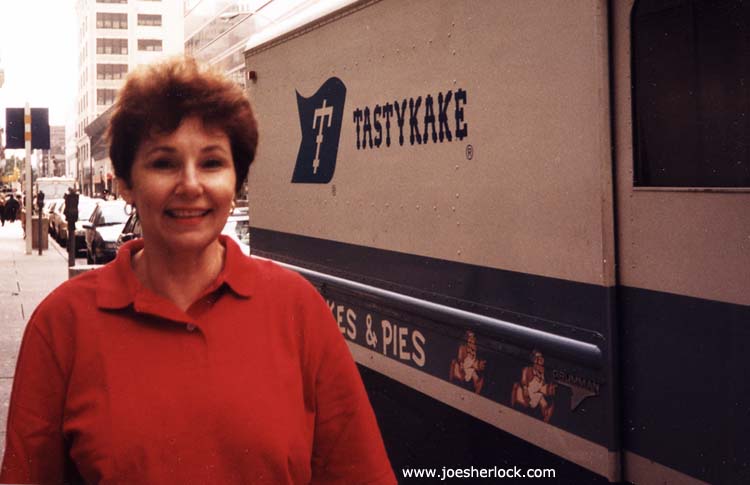 Carol and a Tastycake delivery truck in downtown Philadelphia
---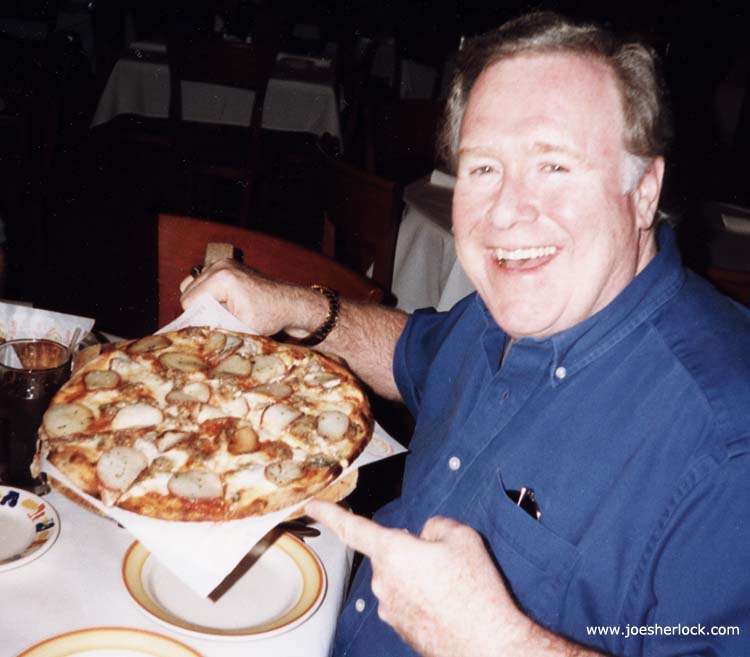 Joe samples a meatball and potato pizza at the Italian Bistro in Pennsauken, NJ.
---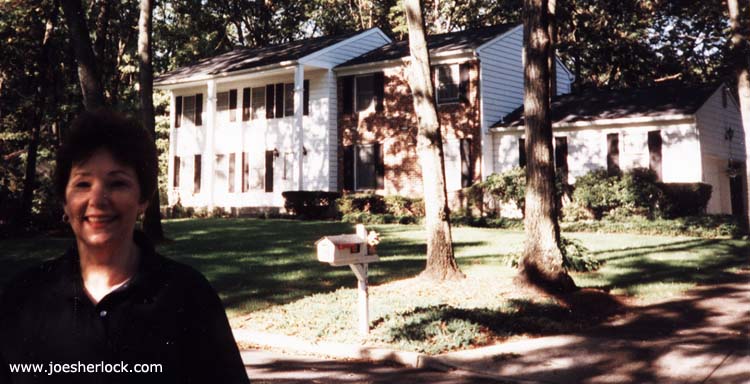 Carol at our old home in Mt. Laurel, NJ - we had it custom-built in 1973, expecting that it would be our "last" home. Ha!
---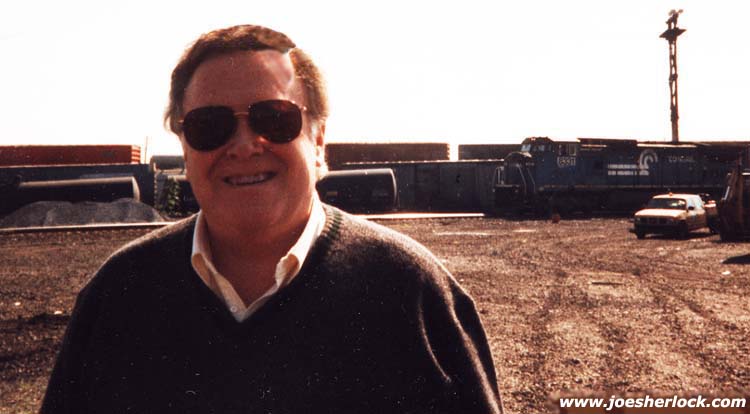 Joe at Frankford Junction in Philadelphia with Conrail diesel locomotive in the background - his dad used to work out of Frankford Junction for the Pennsylvania Railroad (later Penn Central, then Conrail).

Frankford Junction is where the Northeast Corridor line from Trenton connects with the 2-track Atlantic City line. The junction, located in lower NE Philadelphia near the Kensington and Port Richmond sections of town, has a freight switching yard. Rails have been at/near the junction since the 1830s.
---
Conrail GE GE Dash 8-40C diesel locomotive at Frankford Junction: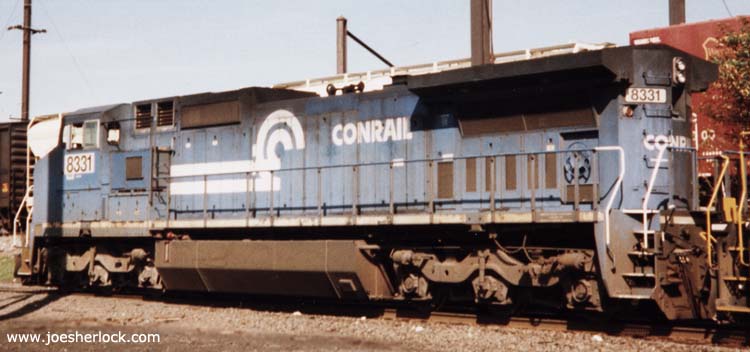 ---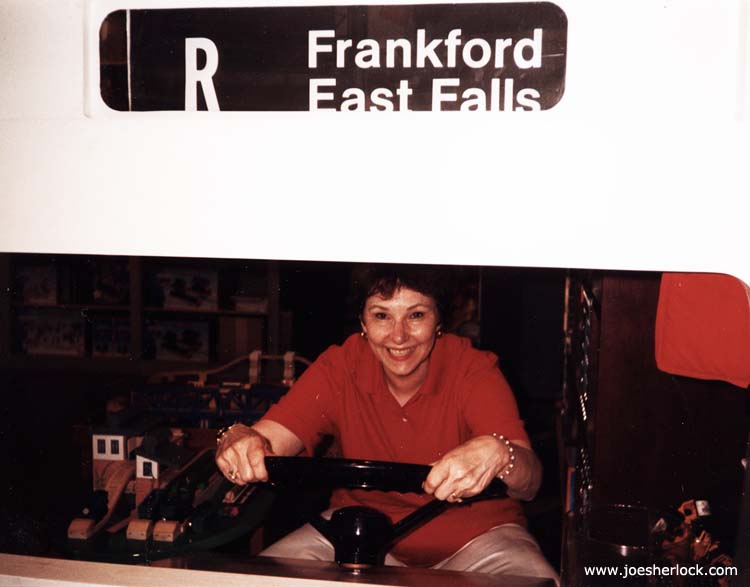 Carol drives the 'R' bus (up Roosevelt Boulevard?) at the SEPTA Museum.
---
The University of Pennsylvania's Morris Arboretum in Chestnut Hill has a G-scale garden railroad. It features historic buildings created entirely of natural materials (leaves, bark, vines and twigs). Logs and branches are also used to create unique tunnels and overhead trestles: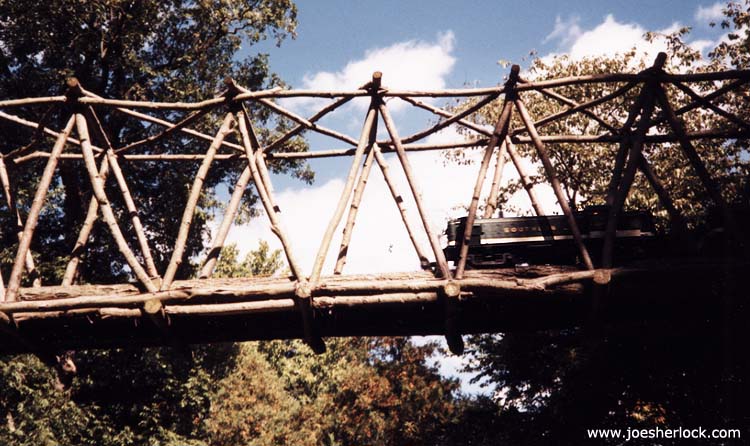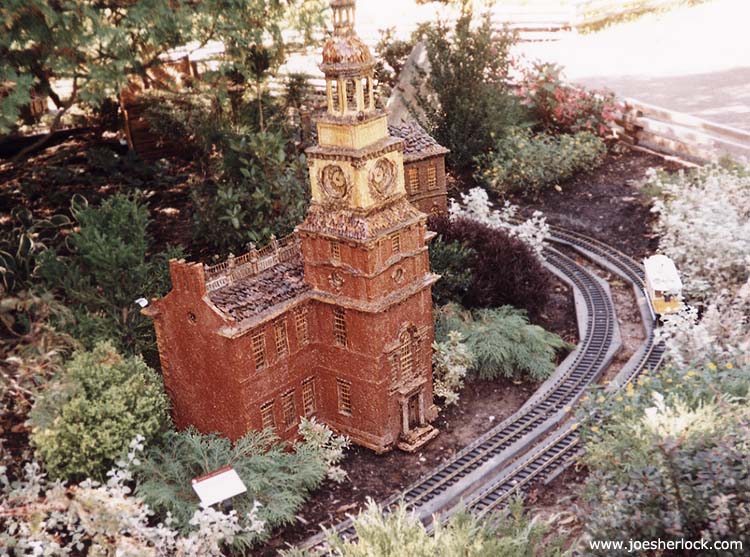 ---
Carol and her childhood friend Gwen - best friends for over 50 years
---
Meanwhile ... at
R&H headquarters
on Independence Mall:
---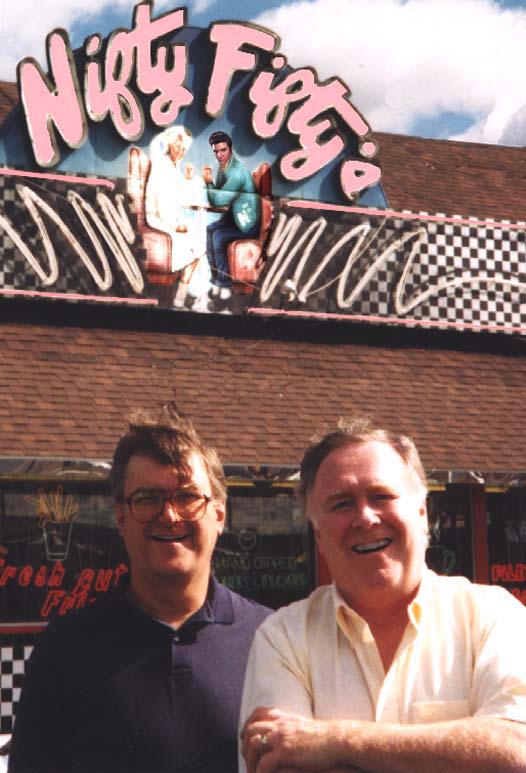 Joe and Ray in front of Nifty Fifty's, a retro-cheesesteak emporium in Northeast Philadelphia
---
More recent Philadelphia trip reports and photos can be found here, here and here.
---
Links