---

1956 Studebaker Golden Hawk
Most car people would agree that the Raymond Loewy-designed 1953 Studebaker Starlight coupe was a stunning car in its day and, over six decades later, still looks sweet. The 1954 models added needless style clutter and the 1955 Speedster coupes had too much front-end chrome. Studebaker's attempt to create other models (sedans, Conestoga wagons) using the same style were less successful, producing ungainly cars which lost all the swoopiness of the low-slung coupe.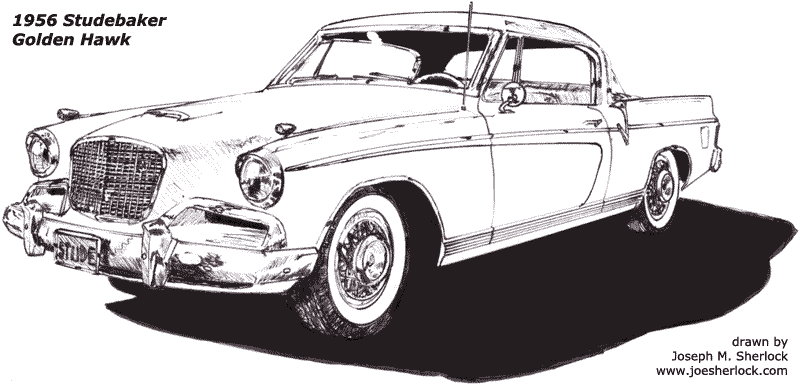 In 1956, the aging Starlight coupe was given its first substantial restyle and rechristened 'Hawk'. Studebaker promoted the '56 Hawks as "family sports cars" with seating for five adults. The top-of-the line model was the Golden Hawk, a two-door pillarless hardtop coupe fitted with a big 275 horsepower Packard engine up front. Hawks featured a large, distinctive eggcrate grille and raised hoodline replacing the earlier Studie's low, pointed nose. At the rear, a raised, squared-off trunklid replaced the earlier sloped deck, resulting in a more usable trunk. Top of the line models sported small fins.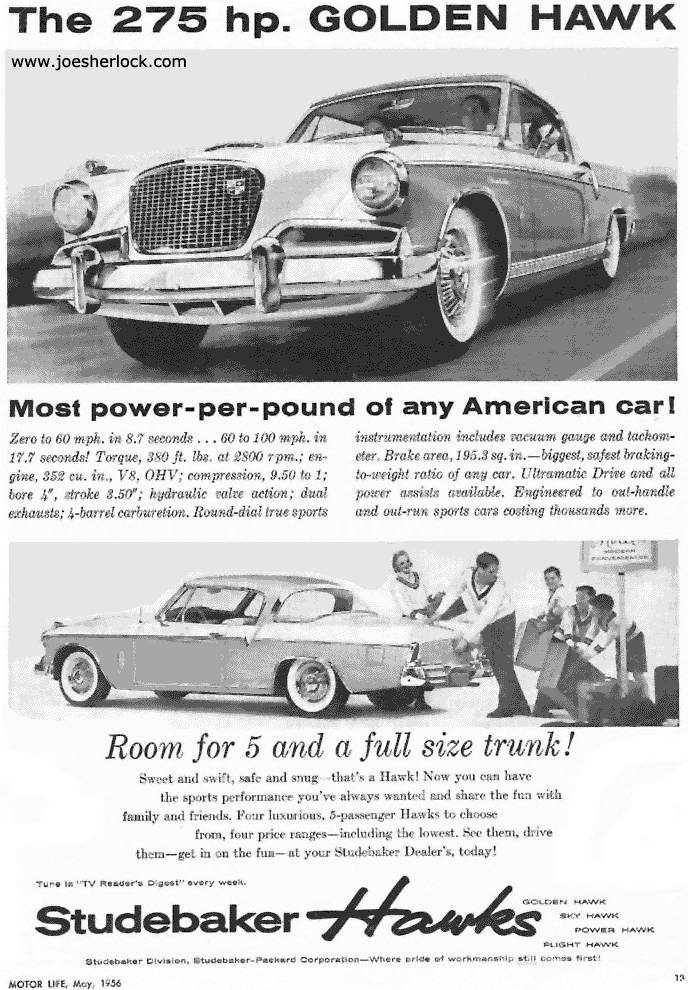 Many car enthusiasts gravitate toward the 1957 Hawk models, which had more prominent and distinctive finnage and could be equipped with the slightly lighter supercharged Studebaker V8 motor and more reliable Studie automatic tranny. The '56 Golden Hawk used Packard's troublesome Ultramatic transmission.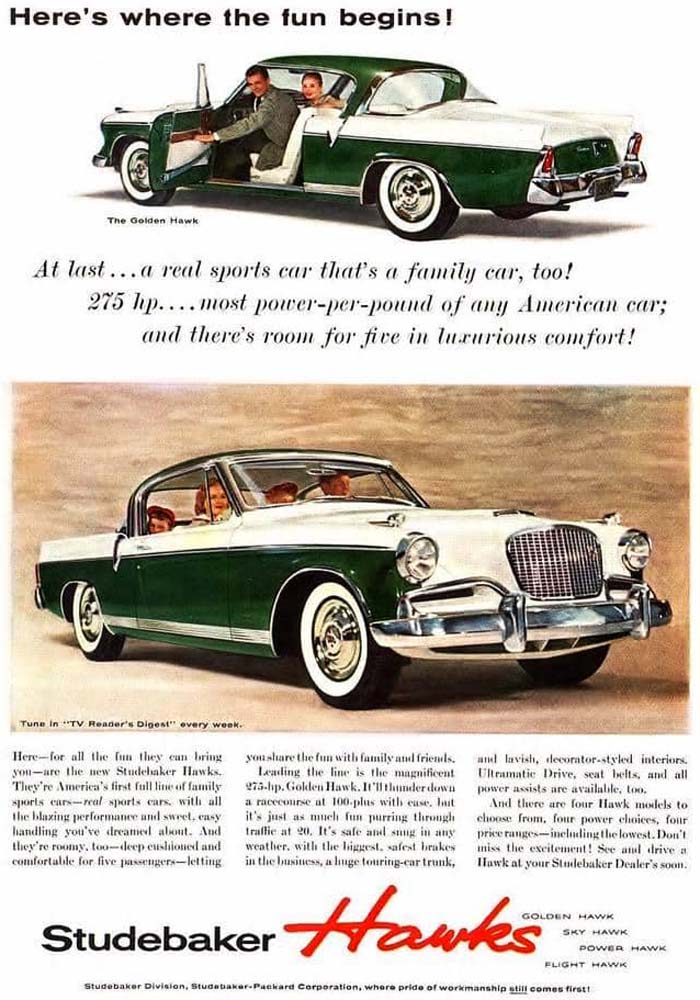 Nevertheless I've always liked the style of the 1956 model better - the handsome front end dominates without the distraction of those large '57 fins. The Packard-engined Golden Hawk was muscle-car like; its power to weight ratio was about the same as the heavier, 340 horsepower Chrysler 300B.
In 1956, 4,071 Studebaker Golden Hawks were produced. 11,484 units of the lesser Hawks (Sky Hawks, Power Hawks and the stripper L-head six cylinder Flight Hawks) were sold. Studebaker Golden Hawks were priced at the same level as the 1956 Ford Thunderbird and Chevy Corvette. While Golden Hawk sales were better than that of the 'Vette, it was handily outsold by the two-seat T-Bird - 15,631 little Fords were produced in the '56 model year.

The '56 Golden Hawk handily outsold its predecessor, the President Speedster (4,071 units vs. 2,215 Speedsters). This is, perhaps, a testament to the 1956 restyle. Sales of the 1957 Golden Hawk peaked at 4,356 hardtops. The 1958 model year was a tough one for all car manufacturers, due to the recession, but the Golden Hawk models were especially hard hit; only 858 vehicles were sold. The pillarless hardtop version of the Hawk disappeared after the 1958 model year but was resurrected with the introduction of the restyled Gran Turismo Hawk of 1962.

Over the years, Loewy's Starlight coupe carried several names: President Speedster, Silver Hawk, Packard Hawk and finally, the handsome Brooks Stevens-restyled Studebaker Gran Turismo Hawk of 1962-64. But I still have a soft spot for the '56 Golden Hawk. (origionally posted 3/25/10)
Remember When: 1956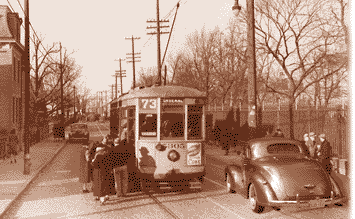 In 1956, cultural icon-to-be Elvis Presley appeared on the national scene with several #1 selling records. Elvis used some of his earnings to buy a '56 Lincoln Premiere coupe (wisteria with a white roof) and, later, a white Continental Mark II.

New products included Raid insecticide, Crest toothpaste and Comet cleanser. Ford Motor Company went public, issuing stock. Midas Muffler and Burger King began franchising. The 'Dear Abby' advice column debuted.

New words for 1956 included brainstorming, brinkmanship, industrial park and tranquilizer. Ike was reelected. Dean Martin and Jerry Lewis split up. Bridget Bardot made her film debut in 'And God Created Woman.' 'In God We Trust' became the U.S. motto.

Grace Kelly married Prince Rainier of Monaco. Chrysler and Packard offered pushbutton transmissions; Packard also offered power door locks. The first Volvos (PV444 models, which reminded folks of a shrunken '47 Ford) were imported to the U.S. Ford offered seat belts and padded dashboards as options and dished steering wheels as standard equipment, touting its cars as safer. The public wasn't interested, then-sales manager Lee Iacocca developed the oft-heard axiom, "Safety doesn't sell."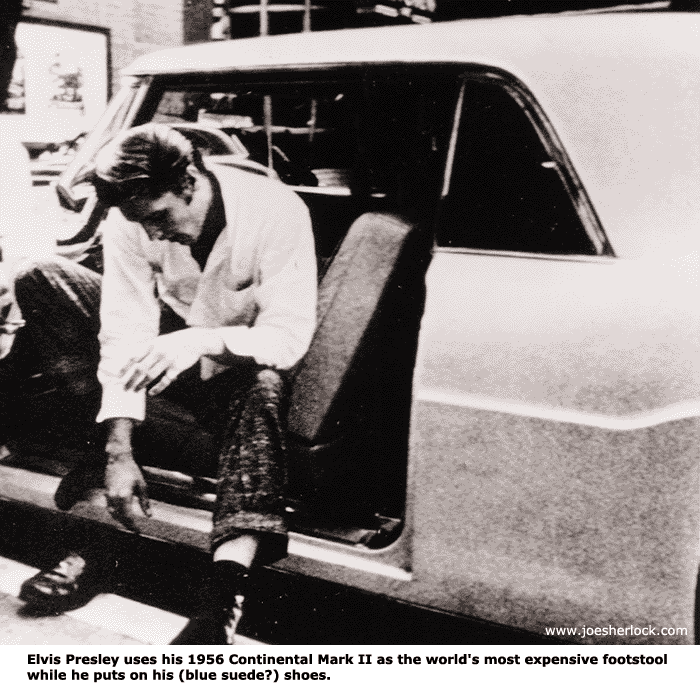 Best-selling songs of 1956 were Elvis' 'Hound Dog' and 'Don't Be Cruel'. Other record hits included Guy Mitchell's 'Singing the Blues', Fats Domino's 'Blueberry Hill', The Platters' 'My Prayer' and 'The Great Pretender', Carl Perkins' 'Blue Suede Shoes', 'The Wayward Wind' by Gogi Grant, Pat Boone's 'I Almost Lost My Mind', Dean Martin's 'Memories Are Made of This', 'Hey Jealous Lover' by Frank Sinatra and Elvis Presley's 'Heartbreak Hotel.'
Top 1956 movies included 'The Ten Commandments', 'Around the World in 80 Days', 'Giant', 'The King and I', 'Love Me Tender' and 'High Society'. In 1956, a movie ticket cost 60¢.
Deaths included actor Bela Lugosi, automobile manufacturer Preston Tucker, bandleader Tommy Dorsey, essayist H.L. Mencken, baseball legend Connie Mack, abstract artist Jason Pollock and comedian Fred Allen.
The Yankees won the World Series over the Brooklyn Dodgers: 4 to 3.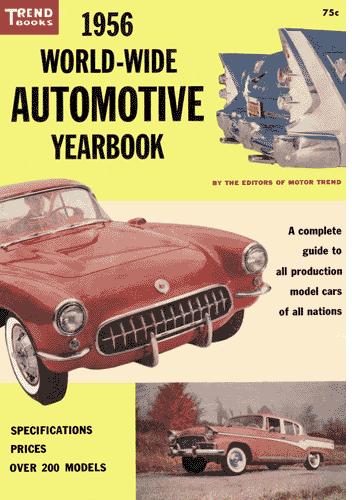 ---
Other Pages Of Interest
copyright 2010-21 - Joseph M. Sherlock - All applicable rights reserved
---
Disclaimer
The facts presented on this website are based on my best guesses and my substantially faulty geezer memory. The opinions expressed herein are strictly those of the author and are protected by the U.S. Constitution. Probably.
Spelling, punctuation and syntax errors are cheerfully repaired when I find them; grudgingly fixed when you do.
If I have slandered any brands of automobiles, either expressly or inadvertently, they're most likely crap cars and deserve it. Automobile manufacturers should be aware that they always have the option of giving me free cars to try and change my mind.
If I have slandered any people or corporations, either expressly or inadvertently, they should buy me strong drinks (and an expensive meal) and try to prove to me that they're not the jerks I've portrayed them to be. If you're buying, I'm willing to listen.
Don't be shy - try a bribe. It might help.
---