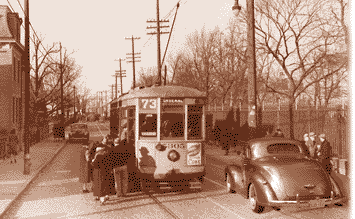 In 1954, a polio vaccine was developed; children in Pittsburgh received the first shots. A U.S. atomic test on Bikini Atoll in the Pacific went awry, producing a far stronger blast than expected. Prevailing winds spread radiation afar exposing many. One Japanese fisherman died. Further west, the French surrendered Dien Bien Phu in Vietnam.

The Army-McCarthy hearings began and were carried live on TV by ABC and DuMont. In September, Hurricane Hazel, the most severe storm in North American history, killed an estimated 600 to 1,200 people including 95 in the U.S. The B-52 flew for the first time. The first nuclear submarine, the USS Nautilus, was launched.

In auto news, Nash-Kelvinator Corp. and Hudson Motor Car Co. merged to form American Motors. Studebaker and Packard also merged. Ford debuted its Y-block engine, its first overhead-valve V-8 for passenger automobiles. First offered on a few specialty, limited-production vehicles, in 1954 General Motors offered panoramic wraparound windshields on many of its models, including all Cadillacs, Buicks and Oldsmobiles: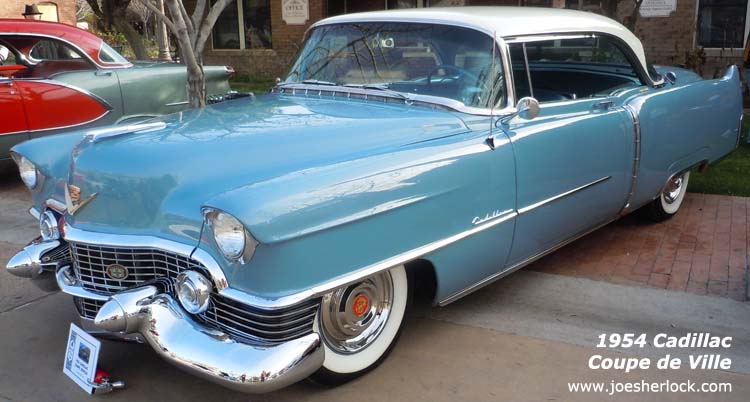 Plymouths could now be had a with an optional two-speed Powerflite automatic transmission. Ford offered a Skyliner model with a green-tinted transparent Plexiglas roof panel; a corresponding Mercury Sun Valley also debuted as a '54 model. Initial production of the formed acrylic roof panels was carried out by Regal Plastics of Kansas City, MO. Regular gas was priced at less than 30¢ per gallon in 1954.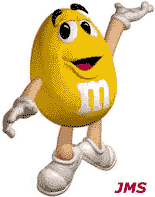 New products included M&M Peanuts, Con-Tact Paper, Sports Illustrated magazine, chlorpromazine (the first antipsychotic drug) and Muzak.
Little Matchbox cars arrived in America; they had been introduced in England the previous year. Priced at 25¢ and packaged in distinctive boxes, the upstart faced tough competition from traditional 10¢ diecasts from Tootsietoy, Midgetoy and Goodee.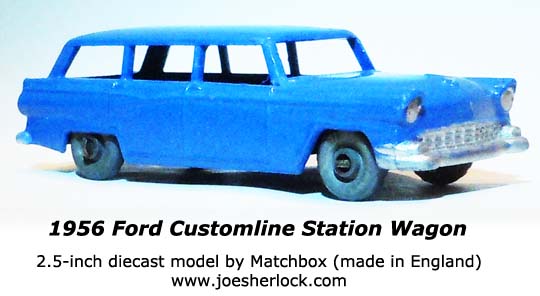 But the detailing on the little Matchboxes won America over and the brand became a '50s and '60s mainstay in the toy field.
Polypropylene plastic was invented in 1954. The same year, Bell Telephone Labs developed a solar battery. Swanson TV dinners debuted - frozen, assembly-line-prepared, mostly tasteless dinners in compartmentalized aluminum trays.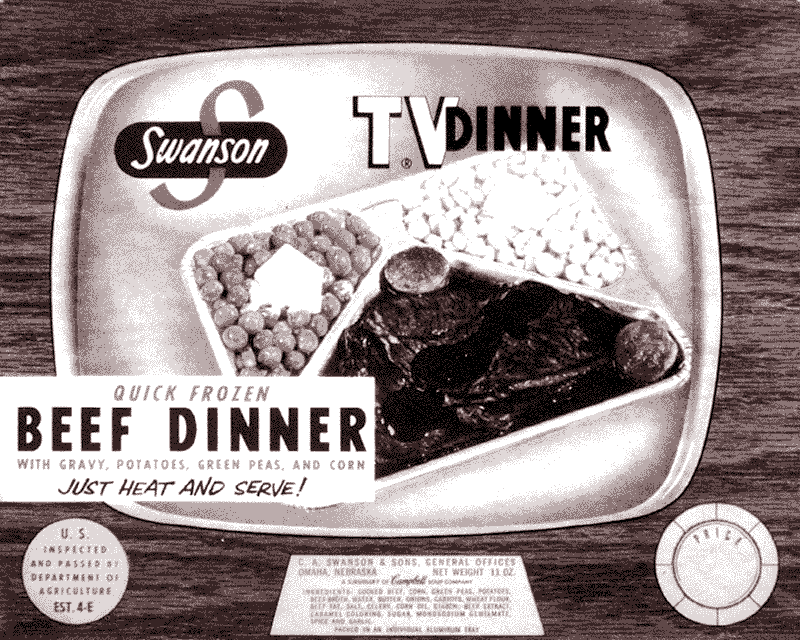 Heat and eat. Quickly. The first Shakey's Pizza Parlor opened in Sacramento, CA.
Comic strip 'Hi & Lois' debuted in '54; so did 'Marmaduke'. New words included desegregation, do-it-yourself, dragster, fallout and sci-fi.

New songs for 1954: 'Shake, Rattle & Roll' (Bill Haley and His Comets), Rosemary Clooney's 'Hey There', 'Stranger In Paradise' (Tony Bennett), 'Mr. Sandman' (The Chordettes), Perry Como's 'Wanted' and 'Oh Mein Papa' (Eddie Fisher). The first Newport Jazz Festival was held that year and, in July, a young singer with the unlikely name of Elvis Presley cut his first commercial record at Sun Studios in Memphis.
Top '54 movies: 'The Caine Mutiny', 'The Glenn Miller Story', 'On the Waterfront', Alfred Hitchcock's 'Rear Window', horror classic 'Them!', '20,000 Leagues Under The Sea' and 'Dial 'M' For Murder'. Movie star Marilyn Monroe married baseball legend Joe DiMaggio in January. In 1954, a movie ticket cost 55¢.
New television shows included 'The Adventures of Rin Tin Tin', 'Lassie' and 'Father Knows Best'. 'The 'Miss America Pageant' was televised for the first time in '54. Ronald Reagan began hosting 'General Electric Theater', now in its second television season. In 1954, a classic, well-remembered live commercial blooper caught everyone's attention when spokesmodel June Graham was unable to open the door of a Westinghouse refrigerator to show its interior features.
Deaths included quintuplet Emilie Dionne, Jacques Brandenberger (he invented cellophane in 1908), Samuel Crumbine (inventor of the flyswatter), actor Lionel Barrymore and football legend Glenn 'Pops' Warner.
The New York Giants win the World Series defeating the Cleveland Indians 4-0. Bill Vukovich won the Indianapolis 500 for the second year in a row, driving a Kurtis Kraft-Offenhauser. Vukovich died the following year attempting to win his third consecutive Indy 500.