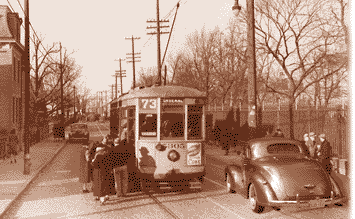 In 1939, Hitler called for extermination of European Jews and German mentally ill; membership in Hitler Youth became obligatory. The Spanish Civil War ended, Madrid fell to Francisco Franco. Italy invaded Albania. Germany occupied Czechoslovakia and later invaded Poland, leading to the outbreak of World War II in Europe. Canada joined Britain, declaring war on Germany. In the Pacific, the Japanese invasion army was driven out of Mongolia.

The New York World's Fair opens featuring the Trylon and Perisphere structures. Crowd pleasers include RCA's closed circuit television, GE's man-made lightning and General Motor's Futurama exhibit.

Moviemakers were prolific in '39, releasing future classics such as 'Gone With the Wind', 'The Philadelphia Story', 'Wizard of Oz', 'Key Largo', 'Mr. Smith Goes To Washington', 'Goodbye, Mr. Chips', 'Wuthering Heights', 'Of Mice And Men', 'The Hunchback Of Notre Dame' and 'Babes In Arms'. Notable books included Steinbeck's 'Grapes of Wrath' and Joyce's 'Finnegan's Wake'.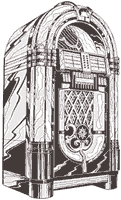 In music, Guy Lombardo and Royal Canadians made their first recording 'Auld Lang Syne'. Top records - sold in the form of large, 10-inch diameter, mineral-filled shellac 78 rpm discs - included 'Three Little Fishies' by Kay Kyser, Benny Goodman recorded the instrumental hit 'Let's Dance', Kate Smith sang 'God Bless America', Judy Garland performed 'Over The Rainbow' and 'Zing! Went The Strings Of My Heart.' Frank Sinatra made his recording debut in 1939.
Pan Am began commercial service from U.S. to England and Europe with its Clipper fleet. The first air-conditioned automobile, a Packard, was exhibited in Chicago. 1939 saw the commercial debut of nylon yarn by DuPont. And the first issue of Batman comics hit magazine racks.
Famous people born in 1939 include actors George Hamilton, Lee Majors and Harvey Keitel, comedienne Lily Tomlin, producer Francis Ford Coppola, Python John Cleese, singer Frankie Avalon, actor Paul 'Crocodile Dundee' Hogan, singer/composer Neil Sedaka, actor and gold-promotor William Devane and actress Brenda Vaccaro.
Deaths included Irish poet William Butler Yeats, Sigmund Freud, actor Douglas Fairbanks, James A. Naismith (coach and inventor of the basketball), western novelist Zane Grey, Pope Pius XI and American jazz drummer and big band leader Chick Webb.
In 1939, Lou Gehrig made his 'luckiest man' speech; a few months later he was elected to Baseball's Hall of Fame. The New York Yankees won their fourth successive pennant, defeating the Cincinnati Reds in the World Series.