Other veterans, impressed with the small, nimble roadsters they saw in Europe, clamored for these 'sports cars' and entrepreneurs begin importing them to satisfy demand. European brands like MG, Alfa Romeo, Austin Healey, Jaguar, Porsche, and Triumph came to our shores in the 1950s.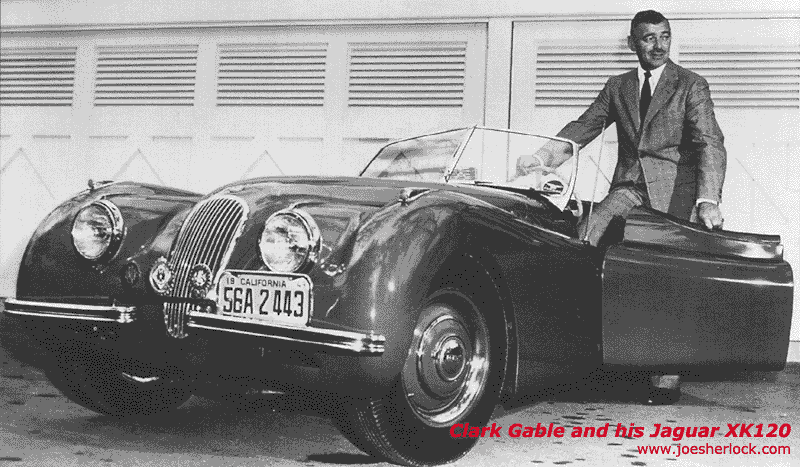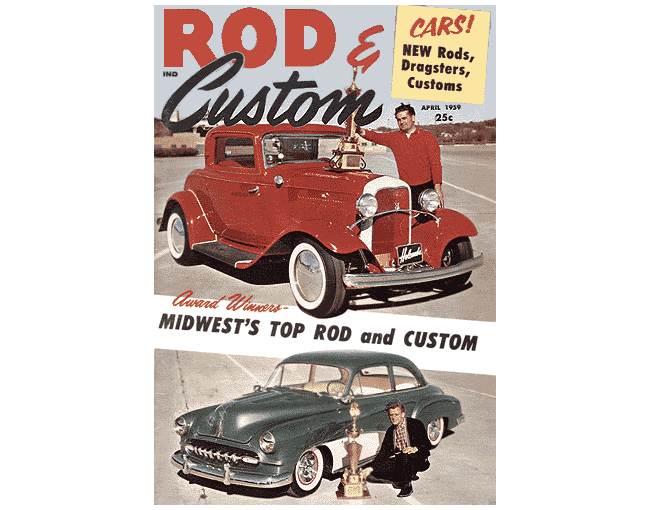 Customizers like George Barris and hot-rod builders like Ed 'Big Daddy' Roth became famous. So did drag racers like Don Garlits and Art Arfons. The 1950s were the beginning of wild and exotic cars - a decade of choices, style and speed. The car had evolved beyond a mere transport device; it had become a pleasure item - a toy.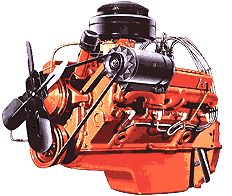 In 1955, Chevrolet received its first small-block overhead-valve V-8 - an engine design that spawned/inspired other engines - both inside and outside General Motors. And replaced the old flathead Ford V-8 as the hot rodder's engine of choice.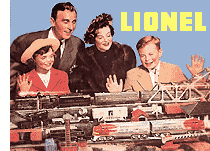 Adults weren't the only people to get new toys, either.
During the World War II years, kids were toy-deprived. Most toy and game manufacturers were busy producing munitions and other supplies for the war.
After the war, toy manufacturers geared up quickly to their core business, introducing a plethora of toys, dolls and games. They used materials like colorful lithographed tin, precision die-cast metal and the new 'wonder material' - plastic.
Lionel introduced a plethora of new train models, including the colorful Santa Fe diesel set in 1948.
Hopalong Cassidy (William Boyd) was a '30s cowboy star who bought all his old movies and rights in the late 1940s and, as a result, was almost broke. But Hoppy became famous again from the new medium of television and some very clever marketing on Boyd's part. Two years later, Boyd made $17 million in merchandising royalties alone.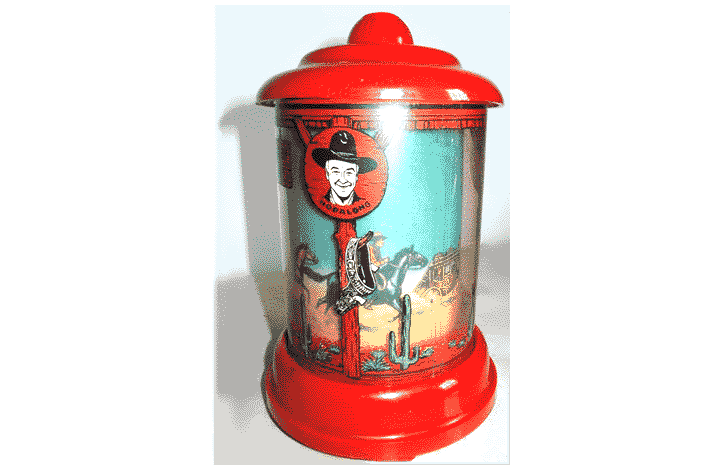 Originally a hard-drinker who lived fast off-screen, Boyd gave up drinking and remade himself into a wholesome role model. He did a lot of charity work as well, visiting sick children in hospitals, appearing at non-profit fundraisers, etc.
In 1949, Silly Putty debuted; over 30 million Silly Putty 'eggs' were sold over the next five years. Lego building blocks were introduced the same year. In 1952, Revell began producing plastic kits of model aircraft; model cars soon followed.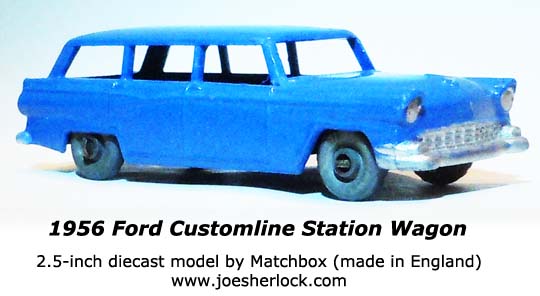 Little Matchbox cars arrived in 1954; they had been introduced in England the previous year.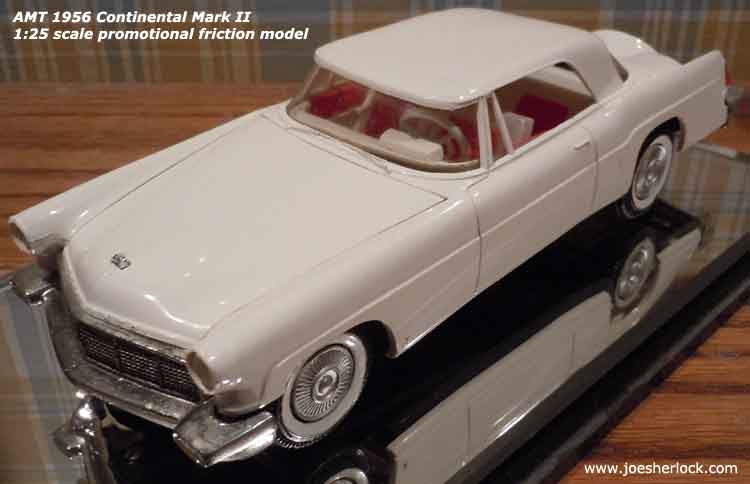 In the 1950s, it was very common to find 1:25th scale promotional models at U.S. car dealers, toy stores - even gas stations. These injection-molded plastic vehicles were fairly realistic and were available in factory colors.
In 1955, the Davy Crockett fad spawned over $100 million in toy and merchandise sales; over 10 million coonskin caps were sold to pioneer-wannabes. The same year, Play-Doh was created. In 1957, the Frisbee was introduced. The Hula Hoop was introduced in '57 as well; the fad peaks in 1958 (over one million pounds per week of polyethylene plastic is consumed trying to keep up with demand); the hoop fad was dead by '59.
In 1959, the first Barbie doll appeared. Etch-A-Sketch debuted in 1960. Wham-O Manufacturing introduced Slip 'n Slide in 1961. Barbie's friend, the suspiciously-androgynous Ken, debuted in 1961. Looking at the Sears and Montgomery Ward Christmas catalogs of the era, it was obvious that the toy business had blossomed as free-spending parents lavished playthings upon their children.
Television helped foster this growth of the toy business. The 'magic box' became a great medium for hawking toys, especially on Saturday morning kids shows and around the holidays. But TV offered entertainment for everyone. In late 1947, Howdy Doody and Kukla, Fran and Ollie appeared on the small screen. (The original announcer for Kukla, Fran & Ollie was a young unknown named Hugh Downs.)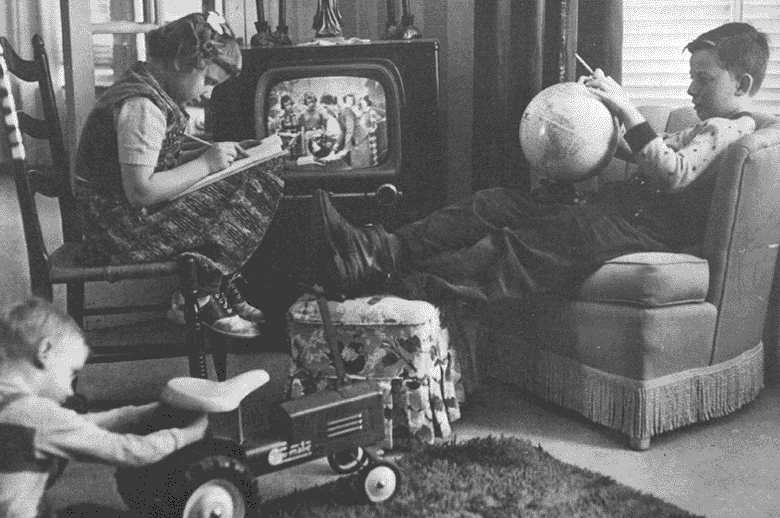 But television was for adults, too. Ed Sullivan's 'Toast of the Town', 'Candid Camera' and Arthur Godfrey's 'Talent Scouts' all debuted in 1948. In 1949, new TV shows included 'Hopalong Cassidy,' 'The Lone Ranger' and 'I Remember Mama.' A game show, 'Beat the Clock,' was one of the new programs for the 1950 season; 7,464,000 TV sets were sold in 1950 at an average price of $300. A children's show, 'Life With Snarky Parker,' debuted in 1950; it only lasted 8 months but the director, Yul Brynner, shaved his head and moved on to fame as an actor.
In 1951, 'The Roy Rogers Show,' 'I Love Lucy' and 'Mr. Wizard' commenced. 'Ozzie and Harriet' appeared in '52. New shows for 1953 included 'The Life of Riley' and 'The Danny Thomas' Show.
In 1954, 'Father Knows Best' and 'Lassie' first appeared. The 'Miss America Pageant' was televised for the first time in '54. Debuting in 1955 were: 'Gunsmoke,' 'Alfred Hitchcock Presents', 'The Millionaire,' 'The $64,000 Question' and 'The Lawrence Welk Show'.