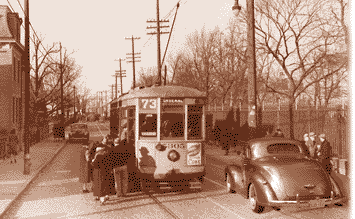 In 1952, Elizabeth II became the Queen of England and the United Kingdom after the death of her father King George VI in February. In July, King Farouk of Egypt was ousted by a military coup. General Mohammed Naguib assumed power.

The United States tested the first hydrogen bomb during November at the Marshall Islands in the Pacific Ocean.

56 million watched VP candidate Richard Nixon's 'Checkers speech' on TV. Mother Teresa opened a home for dying and destitute in Calcutta. First jetliner service inaugurated by BOAC between London and Johannesburg, South Africa with its Comet jetliner.

An estimated 4,000 to 12,000 died from respiratory tract infections in just 4 days when thick smog envelops London. The dense smog was caused by widespread use of dirty grades of coal for heating homes and buildings.

Packard introduced power brakes on its line of automobiles. Crosley Motors ceased production. A gallon of regular gas cost 20¢.

New products included Kellogg's Sugar Frosted Flakes and Sugar Smacks, Holiday Inn motels, paint-by-numbers painting sets and chlorophyll (as an ingredient in various products, including mouthwashes, toothpastes and deodorants). Mr. Potato Head toy was introduced and became the first toy to be advertised on television.

New words included hot-rodder and printed circuit. In 1952, the average price of new house was $9,050. Average U.S. wages per year was $3,850.00

Top-selling records included 'Wheel of Fortune' by Kay Starr 'Half as Much' by Rosemary Clooney, Jo Stafford's 'You Belong To Me', Eddie Fisher's 'Wish You Were Here', 'Glow-Worm' by the Mills Brothers and 'I Saw Mommie Kissing Santa Claus' by Jimmie Boyd.
Television's first magazine-format program, the 'Today Show', debuted on NBC with Dave Garroway hosting. Other new TV programs included: 'The Adventures of Ozzie and Harriet', 'Dragnet', 'Our Miss Brooks', 'Mr. Peepers' and 'This Is Your Life'.
The English version of Anne Frank's 'The Diary of a Young Girl' was published. Ernest Hemingway's 'The Old Man and the Sea' was also published in 1952.
Top grossing movies of 1952 included 'The Greatest Show On Earth', 'High Noon', 'The Quiet Man', and 'Singin' In The Rain'. 'An American In Paris' won the Academy Award for Best Picture. Actor Ronald Reagan married actress Nancy Davis.
The New York Yankees won the World Series, defeating the Brooklyn Dodgers, 4-3. Hill Gail won the Kentucky Derby.