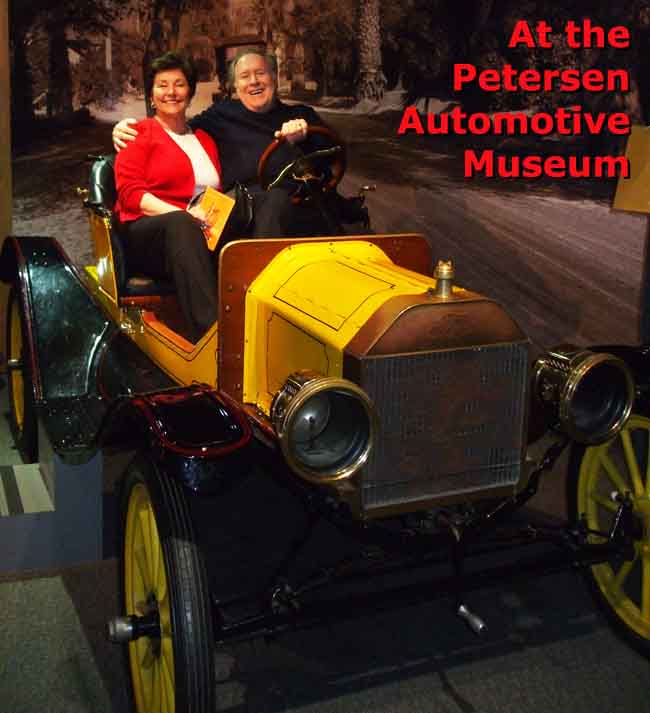 Joe & Carol visited The Petersen during their Southern California trip in February 2010. General photos of the trip are posted here. More car photos from the Petersen Auto Museum are posterd here. We also visited the spectacular Nethercutt Collection - several pages of photos begin here., as well as the Getty Center Art Museum - photos can be found here. Photos from our visit to the Reagan Presidential Library are posted here.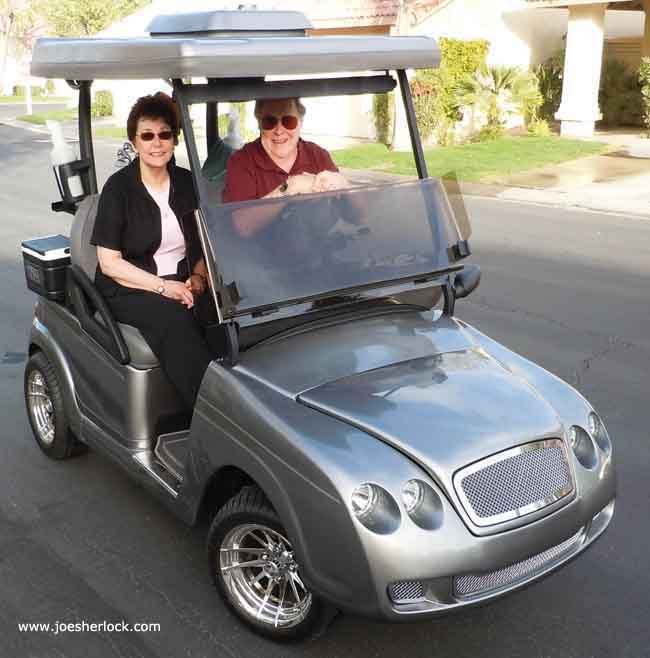 In February 2011, Joe & Carol drove Dennis Gartland's new Bentley golf cart in Palm Desert, California. Other photos from our winter getaway are posted here.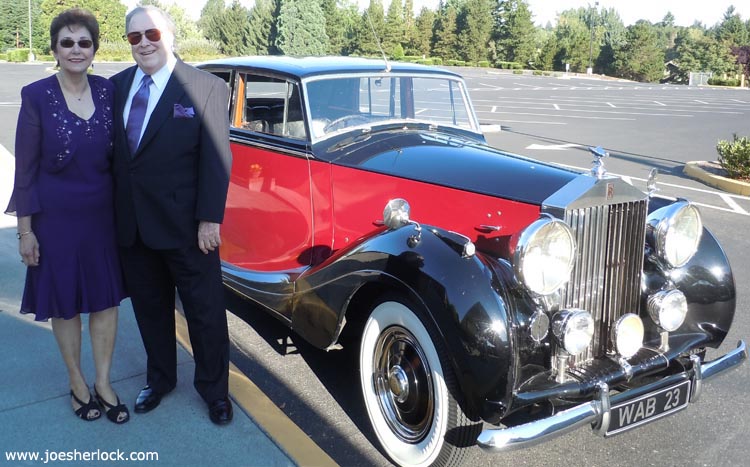 August, 2011: Joe & Carol pose in front of the chauffeured 1947 Rolls Royce Silver Wraith, which transported our daughter Kathy to her wedding. More wedding photos begin here.
September 2012: We had a great time visiting Vancouver, British Columbia as well as some exceptional meals, including a marvellous dinner at Bishops: we were greeted at the front door by John Bishop himself at his legendary restaurant, established in 1985. The service at this Kitsilano neighborhood spot was personalized and top rate.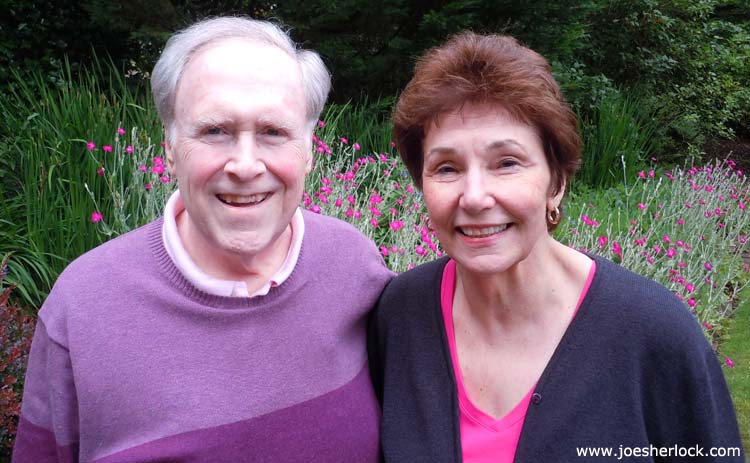 Father's Day 2014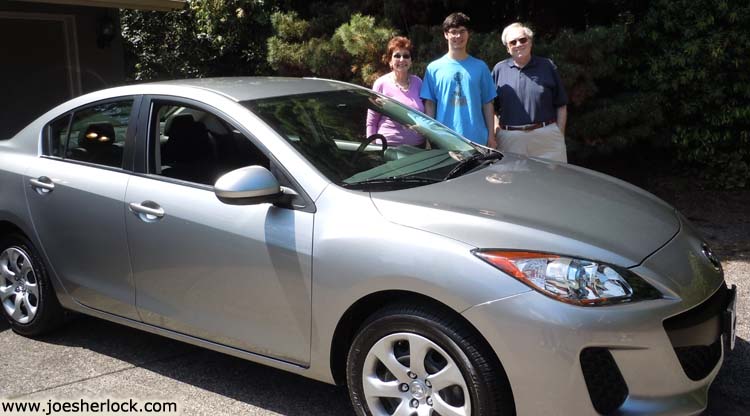 May 2015: We gave our grandson Connor his high school graduation gift - a Mazda3 i Sport. He had no idea that this gift was in the works, so he was shocked and pleasantly surprised. More photos of the event can be found here.