---
Grand Unveilings
New Car Introductions In The Good Old Days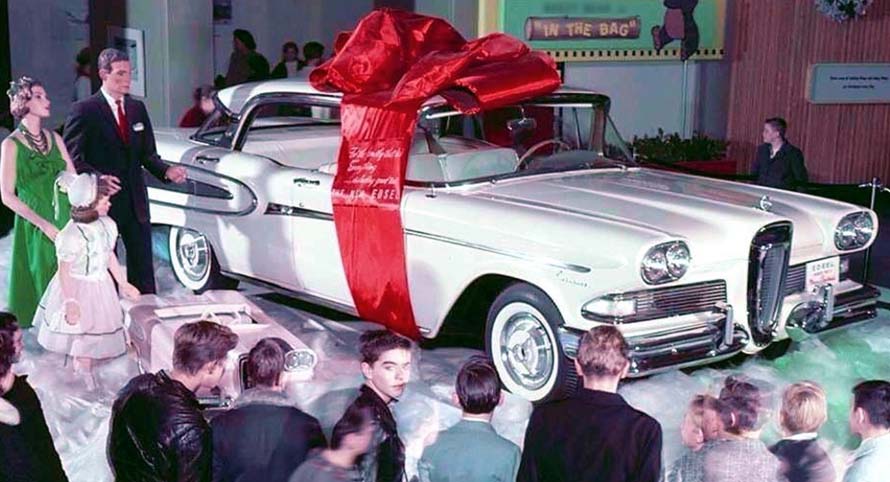 Once upon a time, September would make the automotive part of my heart go pitter-patter. (Now I take pills to prevent any unusual heart activity.)
There would be renderings and grainy photos of soon-to-be-released vehicles in car mags, followed by covert activities at local auto dealerships.
Every year, before the new models came out, dealers moved new cars into their showrooms in the dark of night and whitewashed all the big plate glass windows so people couldn't see in. The public got curious and excited. Prospective buyers and old customers were invited to preview parties hosted by the dealership.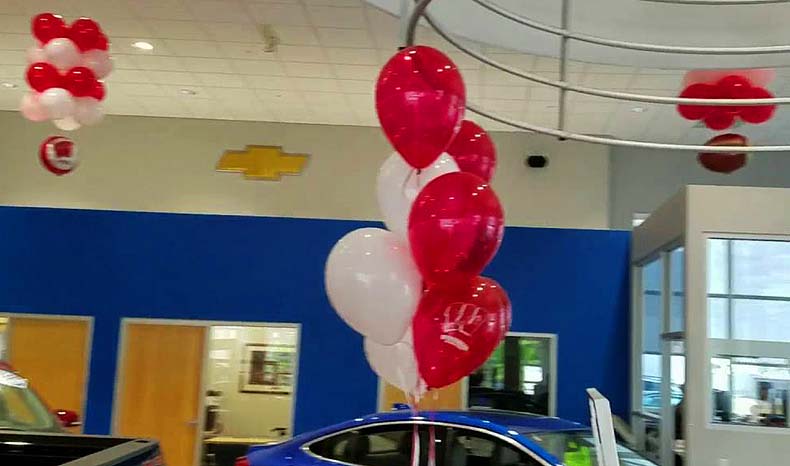 There would be champagne, balloons, clowns and/or piano players to entertain. The service bays were scrubbed spotless and full of shiny new automobiles. People got caught up in the excitement and bought cars.
When you took delivery of your gleaming new vehicle, you were introduced to the service manager, who presented you with his card and gave you a personal tour of the parts and service departments.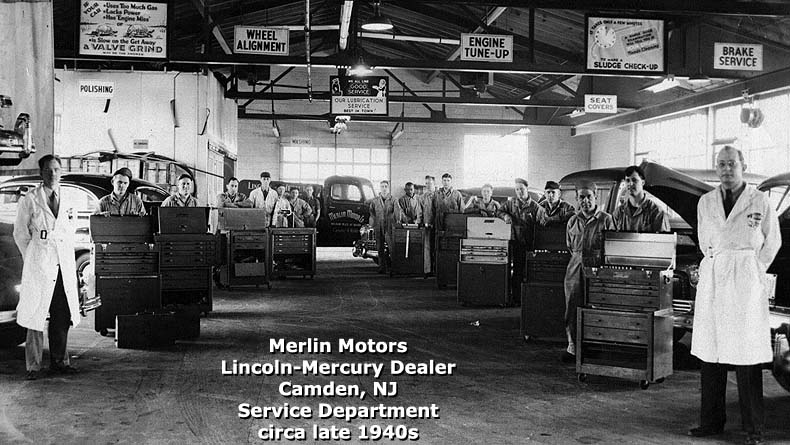 In those days, cars really looked new and different each year. Your neighbors would be properly envious of your freshly-manufactured automobile, which looked nothing like last year's model. Cars in showrooms looked as gaudy as Liberace's Christmas decorations with glittering chrome and whitewall tires. (All the cheap stripper cars with no chrome and blackwalls - the muffin stumps of the model lineup - were parked out back near the Dumpster.)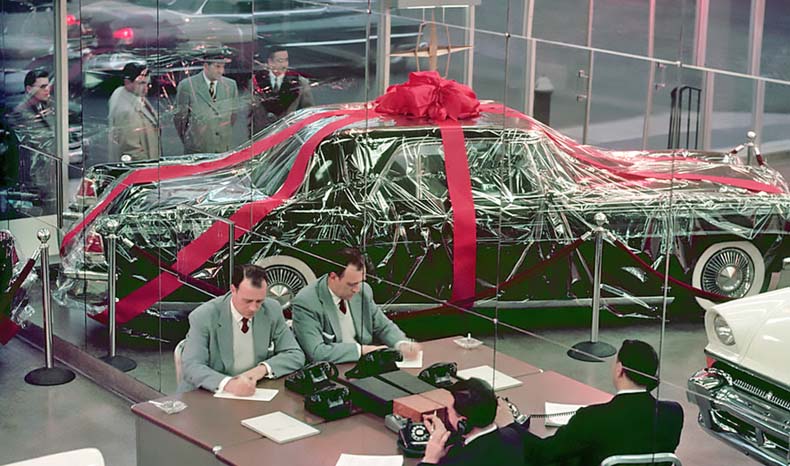 Today, showrooms are full of cars with no chrome and blackwall tires. These vehicles aren't cheap but they sure look it.
I have some distinct memories of new car introductions:
• In August of 1958, my friend George Batten and I snuck into the Atlantic City Convention Center where there was a Rambler dealer meeting. A gaggle of shiny '59 Ramblers, Americans and Ambassadors were displayed on the convention floor.

After about 5 or 10 minutes of ogling, a security guard caught us and threw us out.

• When BMW's 7-Series received a V8 engine for 1998, the company sent out invitations for The Ultimate Driving Experience, a chance to drive a 1998 BMW 740iL on some twisty roads around Portland's West Hills. Afterwards, there was a light lunch, along with an enjoyable lecture/slide show by a local architect about the town's historic buildings.

It was an enjoyable event but I was less impressed with the Bimmer than I expected. The overall performance of its 282 horsepower motor seemed no better than my wife's 260 horsepower Continental. When I looked up published road test data, I found that the much-maligned, front-wheel drive Lincoln Continental sedan was faster and offered better handling than the mighty and pricey 7-Series. It was a case of perception versus reality.

• The only time I personally experienced an actual new car party was in the late 1990s at a Portland Jaguar dealer. The occasion was the debut of the Jaguar S-Type. (Some other luxury brands such as Ferrari also do invitation-only intro parties for new models.)

Live music at the Jag event was by Pink Martini - a relatively obscure local band at the time - and I remember their impressive performance. They played pleasant '40s-'50s swing music and were tucked in the corner of the showroom where the chrome wire wheels and accessories were usually displayed.
Drinks and hors d'oeuvres were served and a good time was had by all. We received two invitations - one because we own a 1996 Jaguar and one because we were a member of the local Jaguar club. Several business acquaintances, who fit the target owner profile, also received direct mail pieces inviting them to the party. One Jag salesman later told me that quite a few orders for S-Types were taken in the days following the party. Great buzz!

• Then there was a dealer party that never happened. In September 2009, I received a mailing from Ford Motor Company to "attend a star-studded event at your local Lincoln dealer ... on October 15. And when you complete a test-drive, a $20 donation will be made to Susan G. Komen for the Cure by your Lincoln Dealer. This will be the event of the season. Make sure you attend." Food and drink were promised.

I called the local Lincoln dealer - Dick Hanna Motors in Vancouver - and was assured by a salesman that they were having an event - beginning "at 6:00 pm ... no, wait ... 5:00 pm." We arrived at 5:40 pm. There was not a single Lincoln in the showroom - only Subarus - and no one knew anything about any Lincoln event. "We have no 2010 Lincolns on the premises ... because Lincoln sales are so low," said Kamal Chaer, Lincoln-Mercury-Subaru Sales Manager. "We know nothing of such an event." So I took my wife out to dinner instead.

We'll never buy anything from a Dick Hanna dealership - ever.
Surprise, secrecy and excitement used to sell a lot of cars. These days, the surprise is gone. There seems to be a three-year "unveiling" of new models beginning with something called a 'concept' dragged around to various auto shows. By the time the production model finally appears, buyer boredom has set in after eons of hype and overexposure.
No secrecy; no excitement. In 2020, things were made even worse by the virus lockdown - models were introduced virtually online and showrooms are semi-closed in many areas of the U.S. The old 'showroom' method may be gone for good. A new precedent has been set for the future ... and it's an unexciting one for me.
With the next model year now upon us, I find little to increase my heart rate. And I've yet to see whitewashed windows or balloons at any dealership this season. Nor have I been invited to any dealer events. Have you? (posted 9/23/21)
---
Other Pages Of Interest
| blog: 'The View Through The Windshield' |
| greatest hits: index of essays & articles | blog archives | '39 Plymouth |
| model train layout | about me | about the blog | e-mail |
copyright 2021 - Joseph M. Sherlock - All applicable rights reserved
---
Disclaimer
The facts presented on this website are based on my best guesses and my substantially faulty geezer memory. The opinions expressed herein are strictly those of the author and are protected by the U.S. Constitution. Probably.
If I have slandered any brands of automobiles, either expressly or inadvertently, they're most likely crap cars and deserve it. Automobile manufacturers should be aware that they always have the option of trying to change my mind by providing me with vehicles to test drive. I'll dutifully report my road test impressions on this car blog.
If I have slandered any people or corporations, either expressly or inadvertently, they should buy me strong drinks (and an expensive meal) and try to prove to me that they're not the jerks I've portrayed them to be. If you're buying, I'm willing to listen.
---