---
2012 Monterey Week
As has become the custom, several noteworthy auctions were held during car-centric Monterey Week. The grand finale of the period was the Pebble Beach Concours d'Elegance, held on Sunday.
I watched the Mecum Auction on TV and a couple of gorgeous, relative bargains caught my eye. A spiffy 1931 Auburn 898 cream & brown boattail speedster was sold for $122,500. It was very nice car for the price. A good-looking 1960 white Facel Vega HK500 coupe went for only $69,000.
The massive Nick Alexander Woodie Collection, one of the most extensive collections of Ford and Mercury woodies in the world, brought a combined $7 million at RM Auctions.
Here are photos of other interesting vehicles from this 2012 auto-centric California spectacular: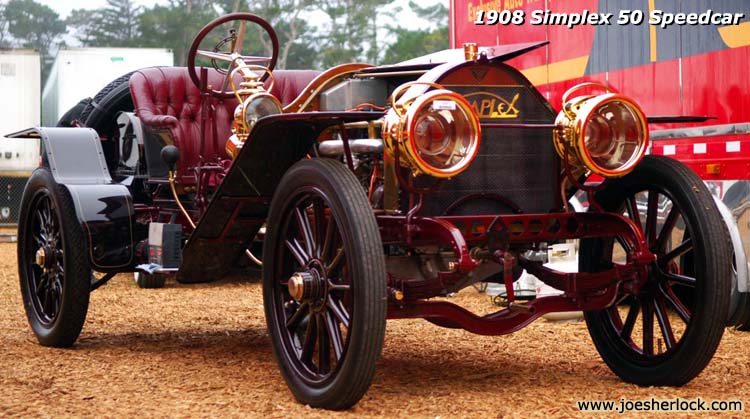 A freshly-restored Simplex Speedcar, powered by a massive 610 cubic-inch four-cylinder T-head engine, was sold by Mecum Auctions for $1,900,000.
---

A gorgeous Packard Sport Phaeton was sold for $946,000 by RM Auctions.
---

Clark Gable's swoopy Duesenberg was expected to fetch over $9 million at auction, said auctioneers Gooding & Co., but it failed to sell.
---

A stylish Delage cabriolet auctioned at $1,100,000 according to RM.
---

One of only 30 built, this magnificent Mercedes was sold for a whopping $11,770,000.
---

A prewar Alfa Romeo Berlinetta was expected to fetch $2.2-2.8 mm at auction, said the folks at RM. It remained unsold.
---

A Talbot-Lago coupe bodied by Figoni et Falaschi brought down the hammer at $2,640,000. The sleek blue teardrop was offered by RM Auctions.
---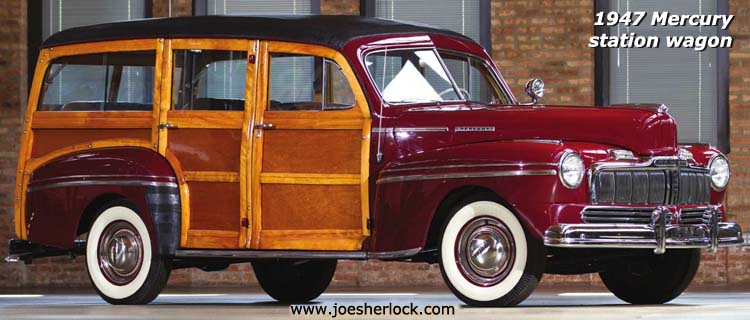 A stately postwar Mercury woodie station wagon sold for $79,750, according to RM Auctions. A very rare 1946 Mercury Sportsman woodie convertible brought the gavel down at $368,500 at the RM Auction in Monterey.
---

This Hudson Italia, with body by Touring of Italy, was one of 25 built. RM gaveled it down for $265,000.
---

An unusual cream-colored '55 Ferrari sold for $8,250,000 by RM Auctions.
---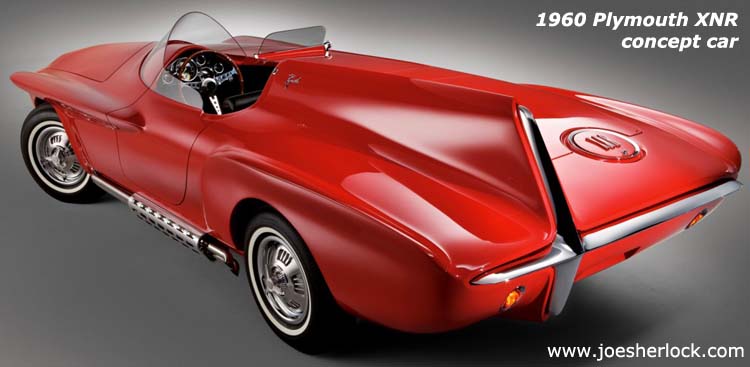 This Ghia-built one-off concept was designed by Chrysler's Vice President of Styling, Virgil Exner. This lightweight sports car with asymmetrical styling was built to showcase Chrysler's new slant six engine. It was later owned by the Shah of Iran. RM Auctions sold it for $935,000.
---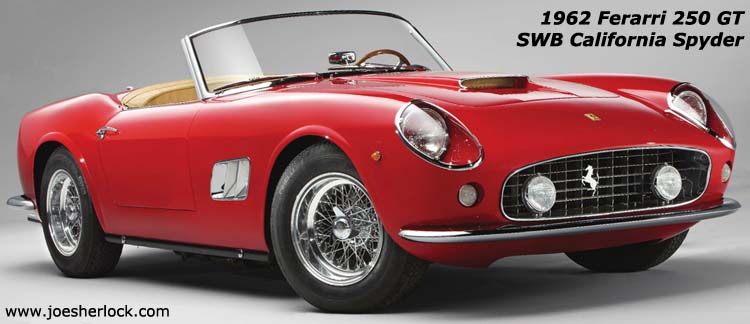 A gorgeous Ferarri California drop-top, offered by RM Auctions sold for a remarkable $8,580,000.
---

A GT40 Gulf/Mirage racer, finished in trademark Gulf Oil colors of powder blue and orange, sold for a lofty $11 million final bid at the RM event, setting an all-time record for an American car at auction.
---

This Swiss Monteverdi supercar featured awe-inspiring Italian styling, combined with a American muscle - a Chrysler 426 Hemi powerplant. Only three of these mid-engined coupes were made; Gooding & Co. sold this one for $577,500.
---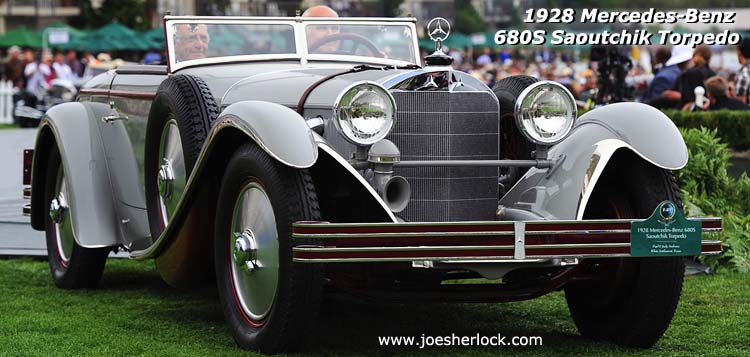 This Mercedes is one of the world's fastest sports cars of the 1920s. Paris coachbuilder Jaques Saoutchik only produced 12 Torpedos on the 680 S-type chassis. At the 2012 Pebble Beach Concours d'Elegance, this perfectly-restored example won Best of Show. (Update: In 2013, it was was sold by RM Auctions for $8,250,000.)
---
Photos from 1996 Monterey Week begin here.
---
Links
| blog: 'The View Through The Windshield' |
| essays: greatest hits | blog archives | '39 Plymouth | model train layout |
| about me | about the blog | e-mail |
copyright 2012-13 - Joseph M. Sherlock - All applicable rights reserved
---
Disclaimer
The facts presented in this blog are based on my best guesses and my substantially faulty geezer memory. The opinions expressed herein are strictly those of the author and are protected by the U.S. Constitution. Probably.

Spelling, punctuation and syntax errors are cheerfully repaired when I find them; grudgingly fixed when you do.

If I have slandered any brands of automobiles, either expressly or inadvertently, they're most likely crap cars and deserve it. Automobile manufacturers should be aware that they always have the option of trying to change my mind by providing me with vehicles to test drive.

If I have slandered any people or corporations in this blog, either expressly or inadvertently, they should buy me strong drinks (and an expensive meal) and try to prove to me that they're not the jerks I've portrayed them to be. If you're buying, I'm willing to listen.
Don't be shy - try a bribe. It might help.
---
---