---

1956 Mercury XM Turnpike Cruiser - Yesterday's Dream

One of Mercury's most memorable dream cars is the XM Turnpike Cruiser. The XM foretold the styling of the '57-59 production Mercury models. Bold styling was highlighted by 12-inch V-shaped taillights flowing from matching white pearlescent, concave-sculpted, canted rear fender tips/fins. Twin transparent-tint Plexiglas roof panels tilted up when doors were opened to assist entry and exit.
Other interesting design details included dual exhaust exiting from the rear fenders, chromed quad bullets in the front bumper, four bucket seats and concealed door handles. The center portion of the three-section backlight could be lowered for ventilation, a feature adapted by the production 1957 Turnpike Cruiser as well as the '58-60 Lincoln Continentals and the 'Breezeway' Mercs of the 1960s.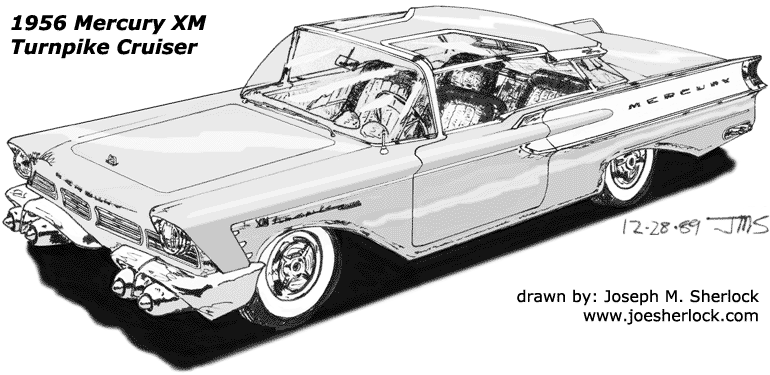 The XM was designed in late 1954 by the team of Elwood Engel and John Najar with help from Jack Reith and Larry Shinoda, later of Corvette Mako Shark fame. In early 1955, Jack Reith suggested that the XM's unique style become the inspiration for the revamped '57 Mercury line. Reith later became head of the Mercury Division and proposed offering a 'Turnpike Cruiser' model as the top of the 1957 Mercury line, priced to compete with the Olds 98, Buick Super, DeSoto Fireflite and Chrysler New Yorker.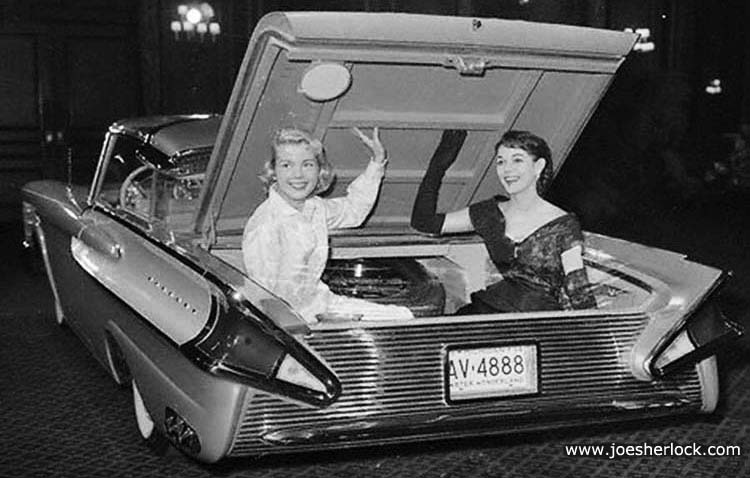 The Mercury XM Turnpike Cruiser Concept was "designed with fast, long driving in mind," according to press releases of the era. Why wasn't it called the Interstate? Well, when the XM was conceived, there were no interstates. (The Federal-Aid Highway Act which gave birth to the Interstate Highway System was not passed until late June 1956.) In 1955, the closest thing to a high speed cruising roadway could be found on various state turnpikes (Pennsylvania, Connecticut, New Jersey, etc.).

In order to acquaint the public with Mercury's upcoming radically new look, it was decided to build running concept car. A full-size, fully-operational model, the Mercury XM Turnpike Cruiser was constructed in 1955 by Ghia in Italy for $80,000. This one-off dream car made its public debut at the Cleveland Auto Show in January 1956. The XM was powered by a 312 cu. in. Mercury V-8 with dual four-barrel carbs connected to a stock Merc-O-Matic automatic transmission. The dashboard had a tachometer and a 150 mph speedometer.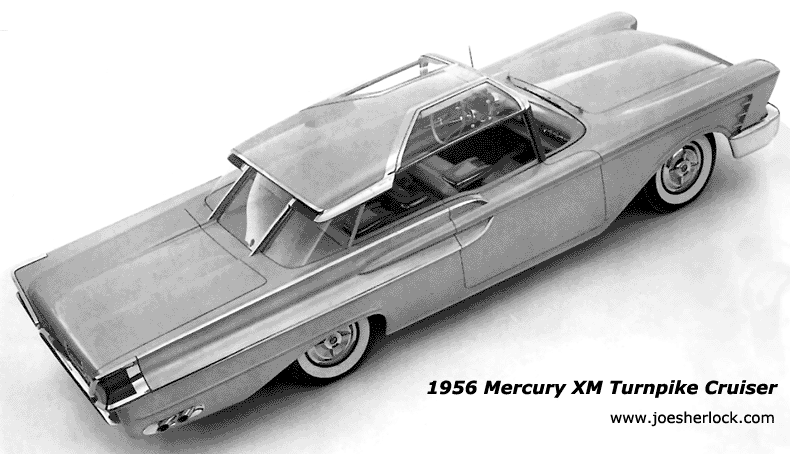 After it traveled the auto show circuit, the persimmon beauty was carted to various Lincoln-Mercury dealers throughout the U.S. in a special trailer with large transparent side glazing so that the car could easily be viewed while still in the trailer: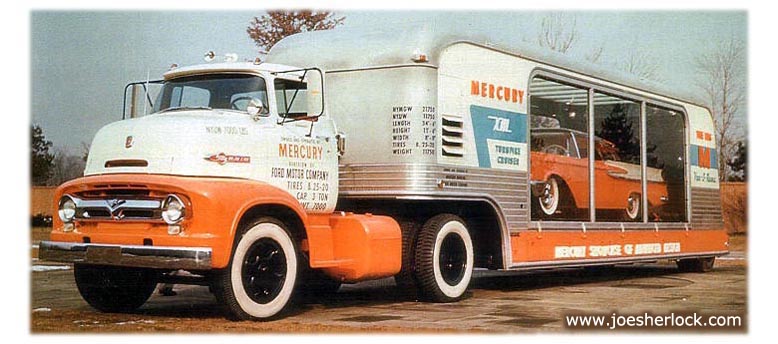 The tractor and trailer were painted the same color as the XM Turnpike Cruiser and fitted with wide whitewall tires. The show car could also be rotated in the trailer and steps and platform added for a more up-close public viewing:

After its promotional life was over, the XM passed through several hands. It was in very deteriorated condition after years of outdoor storage but, as of 2018, had been acquired by a Minnesota collector and was undergoing a full restoration.

Fifty-plus years later, the design still looks stunning. The Mercury XM Turnpike Cruiser remains one of my favorite concept cars. (posted 6/26/08)
Remember When: 1956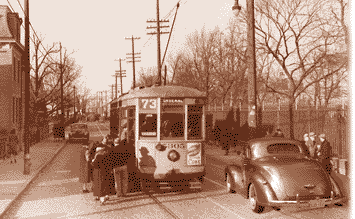 In 1956, cultural icon-to-be Elvis Presley appeared on the national scene with several #1 selling records. Elvis used some of his earnings to buy a '56 Premiere coupe (wisteria with a white roof) and, later, a white Mark II.

New products included Raid insecticide, Crest toothpaste and Comet cleanser. Ford Motor Company went public, issuing stock. Midas Muffler and Burger King began franchising. The 'Dear Abby' advice column debuted.

New words for 1956 included brainstorming, brinkmanship, industrial park and tranquilizer. Ike was reelected. Dean Martin and Jerry Lewis split up. Briget Bardot mode her film debut in 'And God Created Woman.' 'In God We Trust' became the U.S. motto.

Grace Kelly married Prince Rainier of Monaco. Chrysler and Packard offered pushbutton transmissions; Packard also offered power door locks. The first Volvos (PV444 models, which reminded folks of a shrunken '47 Ford Tudor) were imported to the U.S. Ford offered seat belts and padded dashboards as options and dished steering wheels as standard equipment, touting its cars as safer. The public wasn't interested, then-sales manager Lee Iacocca developed the oft-heard axiom, "Safety doesn't sell."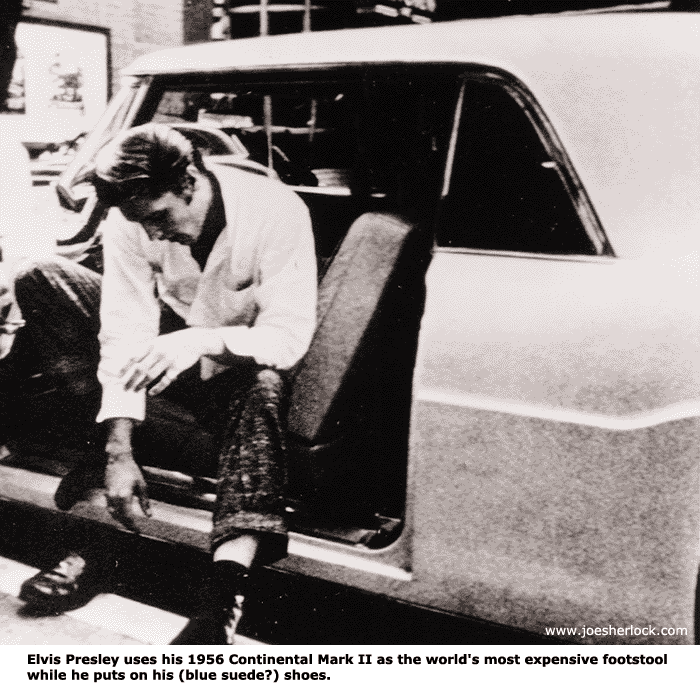 Best-selling songs of 1956 were Elvis' 'Hound Dog' and 'Don't Be Cruel'. Other record hits included Guy Mitchell's 'Singing the Blues', Fats Domino's 'Blueberry Hill', The Platters' 'My Prayer' and 'The Great Pretender', Carl Perkins' 'Blue Suede Shoes', 'The Wayward Wind' by Gogi Grant, Pat Boone's 'I Almost Lost My Mind', Dean Martin's 'Memories Are Made of This', 'Hey Jealous Lover' by Frank Sinatra and Elvis Presley's 'Heartbreak Hotel.'
Top 1956 movies included 'The Ten Commandments', 'Around the World in 80 Days', 'Giant', 'The King and I', 'Love Me Tender' and 'High Society'. In 1956, a movie ticket cost 60¢.
Deaths included actor Bela Lugosi, automobile manufacturer Preston Tucker, bandleader Tommy Dorsey, essayist H.L. Mencken, baseball legend Connie Mack, abstract artist Jason Pollock and comedian Fred Allen.
The Yankees won the World Series over the Brooklyn Dodgers: 4 to 3.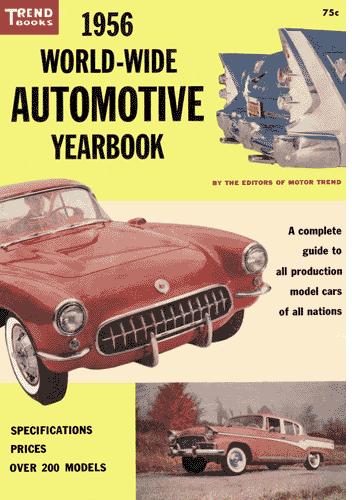 More AutoSketch car drawings can be found here.
illustrations copyright 1989, 2008-18 Joseph M. Sherlock
---
Other Pages Of Interest
copyright 2008-21 - Joseph M. Sherlock - All applicable rights reserved
---
Disclaimer
The facts presented on this website are based on my best guesses and my substantially faulty geezer memory. The opinions expressed herein are strictly those of the author and are protected by the U.S. Constitution. Probably.
Spelling, punctuation and syntax errors are cheerfully repaired when I find them; grudgingly fixed when you do.
If I have slandered any brands of automobiles, either expressly or inadvertently, they're most likely crap cars and deserve it. Automobile manufacturers should be aware that they always have the option of trying to change my mind by providing me with vehicles to test drive.
If I have slandered any people or corporations, either expressly or inadvertently, they should buy me strong drinks (and an expensive meal) and try to prove to me that they're not the jerks I've portrayed them to be. If you're buying, I'm willing to listen.
Don't be shy - try a bribe. It might help.
---
---