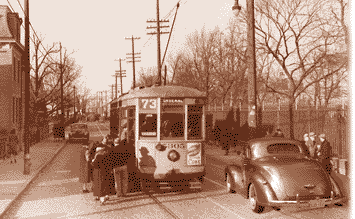 In 1957, the U.S. established the Eisenhower Doctrine and extended the Truman Doctrine to protect the Middle East.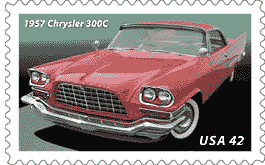 '57 American cars were longer, lower and wider. Every Big Three offering was either all-new or extensively restyled but Chrysler's second-generation Forward Look was the most dramatic and outrageous with soaring fins on all models. Chrysler Corp. offered torsion-bar suspension throughout its model lines; Chevy and Pontiac had fuel-injection on their hottest engines and Oldsmobile offered a three-carb J-2 performance option. The '57 Ford Skyliner became the first U.S. production automobile featuring a metal retractable hardtop.
In the Arctic, the Distant Early Warning System began operation. Three USAF B-52s completed the first nonstop jet circuit of the world in just over 45 hours.
New U.S. products included Sta-Puf fabric softener, pink plastic flamingo lawn ornaments and electric can openers.
'West Side Story' and 'The Music Man' debuted on Broadway. New words included 'baby-sitter', 'scuba' and 'moonlighting'.

Top 1957 record hits included 'All Shook Up', 'Teddy Bear', 'Too Much' and 'Jailhouse Rock' by Elvis Presley, 'You Send Me' - Sam Cooke, 'Chances Are' by Johnny Mathis, 'Whole Lotta Shakin' by Jerry Lee Lewis, 'Bye-Bye Love', 'Wake Up, Little Suzie' by the Everly Brothers and 'Honeycomb' by Jimmie Rodgers. 'Wake Up, Little Suzie' was banned in Boston as too suggestive. In '57, many radio stations throughout the U.S. switched to a Top 40 format.
The postwar American baby boom crested with a one-year record of 4,308,000 1957 births. For the first time, margarine outsold butter. Wham-O introduced the Pluto Platter - soon to be rechristened as the Frisbee. The new $55,000 IBM 610 - described as "the size of a spinet piano" - could solve a six-hour calculator computation in a mere 20 minutes.
Memorable 1957 movies included 'Peyton Place', 'Jailhouse Rock', '12 Angry Men', 'A Face In The Crowd', 'Funny Face' and 'The Bridge on the River Kwai'. A poll found that 50% of American teenagers went to the movies at least once every week.
New '57 television shows included 'Have Gun, Will Travel', 'Leave It To Beaver', 'Perry Mason' and 'The Price Is Right'. A long-time Philadelphia favorite, 'American Bandstand', went national in August.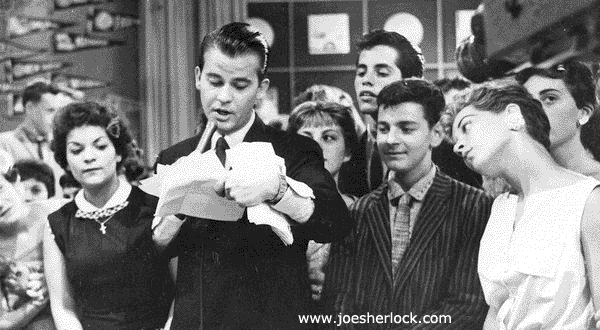 Kermit the Frog made his television debut on Steve Allen's 'Tonight Show'.
Significant new books debuted in 1957, including James Agee's 'A Death in the Family', Vance Packard's 'The Hidden Persuaders' and Jack Kerouac's 'On The Road'.
Deaths included Humphrey Bogart, Oliver Hardy, Louis B. Mayer, Jimmy Dorsey, Christian Dior, Joe McCarthy, Bugsy Moran and Elliot Ness.
In California, Don Bowden became the first American to break the four-minute mile. And, the Milwaukee Braves won the World Series, beating the NY Yankees 4-3.
Read more about 1957 America here.