Lexus Agonies
(
posted 12/14/07
)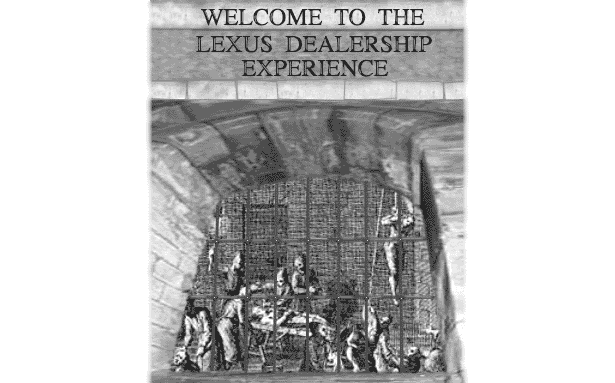 To the best of my knowledge, Jerry Seinfeld never asked this question but he should have: "So, what is the deal with car salespeople? I mean - hey - I have bought lots of things in my life: clothes, appliances, even houses - and I've never had to put up with the nonsense I've encountered at car dealerships."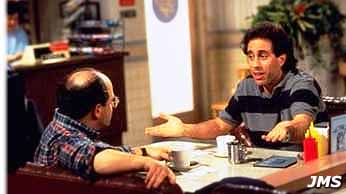 It ought to be pretty easy to buy a car, right? Especially for me. I almost never set foot in a dealer showroom unless I'm planning to buy something. (On those few occasions where I'm just looking, I make it clear that I'm not a buyer. As someone who used to sell, I'm sensitive about wasting any salesperson's time.) I don't ask trick questions or try to play product knowledge one-upmanship games with the salesperson.
Nevertheless, I often encounter trouble when buying a car. I don't think it's me. Like my Hypothetical Seinfeld, I buy other things - major appliances, tools, homes, etc. and salespeople seem to pick up on my buy signals pretty well. But car showrooms seem to operate in an entirely different universe.
Ever the optimist, I thought it might be different this time. Especially since I was buying a high-dollar luxury automobile.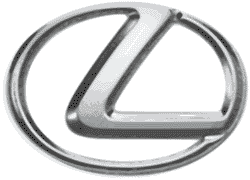 On June 1st, my wife and I drove to Lexus of Portland in Beaverton, OR. We test drove the LS 460 sedan and liked it very much. After some online research and phone and e-mail conversations with the salesman, I returned on June 18th in my Jaguar. After consultation with his superiors, using the written order form as a guide, the salesman quoted me a price and made me a trade-in offer. I accepted and placed an order on the spot.
My telephone rang on June 21st. Tom Tyson, the Lexus salesman said they made a 'mistake', claiming that he and his boss had priced the car based on the less-expensive Comfort package, rather than the Comfort-Plus. I replied that all the documents had 'Comfort-Plus' clearly written on them in his handwriting. "We'll get back to you." This sounded very suspicious - much like the ol' Bait and Switch - to me.
On June 22, Lexus of Portland refused my order, reneging on the deal. As the salesman "explained" the reasons, I caught him in several lies.
"The factory has refused to build your car." I replied, "So, you're telling me that no other dealer will take my order?"

Then the reason was switched to, "Our general manager declined the order because the car would be difficult to sell to someone else if you don't buy it." When I pointed out that such concerns could be eliminated with a large deposit, another bumbling excuse was proffered.

Eventually, the response became, "We do not want to sell you this car. Period." (It should be pointed out that there were no complications in this transaction. It was a straight-up purchase, not a lease. I planned to pay cash for the Lexus and had a clear title to my Jaguar. A substantial deposit would have been no problem for me.)
Yes, I have legal rights (offer + acceptance = contract and I still have all the paperwork and e-mails) but I wasn't interested in waging a war - life's too short and I just wanted to buy a damn car.
So, I immediately called Lexus of Tacoma (Fife, WA) and set up an appointment. (While there are other Lexus dealers in the Seattle area, Lexus of Bellevue has the same ownership as the Tacoma store and Lexus of Seattle is owned by Kuni, which owns Lexus of Portland.)
I didn't buy a car in Tacoma. The dealership was much dumpier than Portland and the staff seemed harried and unfriendly. The dealer offered me too little for the Jag (surprising, since they own the Jaguar dealership across the street) and the LS 460 prices quoted by them were actually above factory list.
The salesman Bruce Anderson quickly moved to the background as an overbearing and obnoxious closer suddenly made an appearance. I think his name was Frank Lee. Exasperated, I stated where they needed to be to make a deal. They promised to respond later with a "competitive offer".
They never did, although the very next day I did get a phone call from some hard-to-understand, heavily-accented woman who wanted to interrogate me about my Dealership Experience.
A few months later, I got an e-mail from some sales jerk in ALL CAPS (reminding me of the old Dana Carvey 'Robin Leach' sketch: "I'M SCREAMING AND I DON'T KNOW WHY!!!") informing me that the '08s were starting to arrive at Lexus of Tacoma. When I replied to this Dwight Hurn, requesting the promised quote, I received no coherent response.
Auto Mentors; Vancouver, WA
In early July, I contacted an auto broker recommended to me by a business associate at iQ Credit Union. I met with him personally; he promised to get back to me with prices from his "source in California". I never heard from him again.
Kendall Lexus; Eugene, Oregon
So, I telephoned Kendall Lexus in Eugene, Oregon. Everyone there seemed very friendly and said they would have '08 prices by the end of July. During August, I had several phone discussions with David Foust and his manager, Rick Foster. They were at first reluctant to quote a price, asking, "Given that Lexus of Portland is so much closer geographically, why do you want to buy from us?" I replied, "Because I will never - for the rest of my life - ever set foot in a Kuni-owned showroom again."
At that point, they became receptive and provided a firm, less-than-list price. I e-mailed them photos of my Jag and they quoted me a decent trade-in price over the phone. On 8/24/07, I gave them a credit card deposit and placed an order.
Sort-of.
When you buy an American luxury car, you can pretty much order anything you want as long as it's on the options list. Ford, GM and Chrysler are more desperate for business and, while they always want to move showroom iron to reduce inventory, they will happily combine options pretty much any way you want.
And you can often even go further - DSO (Dealer Special Order) - is always available. I have several friends who have DSO'd cars. My wife's '96 Continental was a DSO - it was the only Diamond Anniversary Edition ever made without a sunroof. A friend of mine once ordered a Pontiac GTO painted in a Cadillac-only color.
Lexus is a different breed. The brochure and website state:
"Lexus strives to build vehicles to match customer interest and thus they are typically built with popular options and option packages. Not all options/accessories/packages are available separately and some may not be available in all regions of the country. If you would prefer a vehicle with no or different options, contact your dealer to check for current availability or the possibility of placing a special order."
The Eugene dealer did not know if Lexus would accept my order. I did not want the navi/premium sound combo because it adds $5,600+ to the price of the car. It is a "very popular option" and almost all LS 460s come equipped with this package. If the sound/navi system combo was $1,000, I probably would have taken it even though it is useless to me. I'm now old/deaf enough that I have trouble telling cassettes from CDs (What tape hiss?), so the benefits of Mark Levinson and His Many Tuned Speakers are lost on me.
I'm not a fan of navigation systems either; if I was, I'd probably want a portable one so I could use it in rental cars, too. These two options are frequently bundled with Lexus Parking Assist which costs even more and adds those ugly 'buttons' to the front and back bumpers of the car.
The only way to find out if the factory would build the car My Way was to place an order and wait. Which, of course, I did. On September 27th, I was notified that the Lexus had agreed to build my car. The salesman was hopeful that my LS 460 would be built in November and that I'd have a big new red Lexus for Christmas. I took delivery of the car in early December.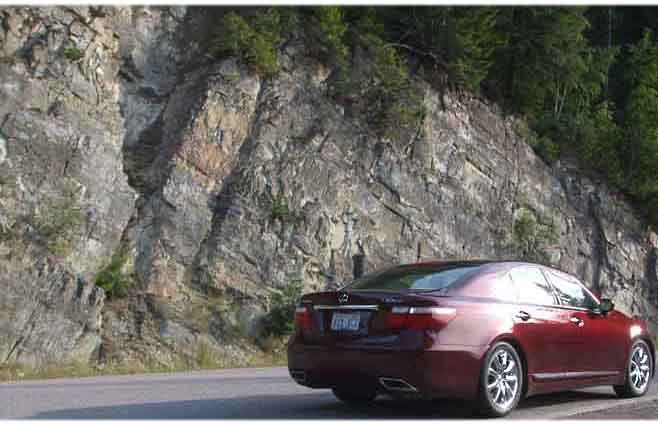 I highly recommend Kendall Lexus of Eugene, even though - at this writing - I've yet to visit their facility - my car was delivered to my house. Nonetheless, I've spoken with five different Kendall staff members - all have been pleasant and professional.
I really like my new car. It's a shame I had to go through so much aggravation to purchase it. (Car photos here.)
---
What made me choose Lexus for my next car? Read about the decision process here.
---
Other Pages Of Interest
copyright 2007-18 - Joseph M. Sherlock - All applicable rights reserved
---
Disclaimer
The facts presented in this blog are based on my best guesses and my substantially faulty geezer memory. The opinions expressed herein are strictly those of the author and are protected by the U.S. Constitution. Probably.
Spelling, punctuation and syntax errors are cheerfully repaired when I find them; grudgingly fixed when you do.
If I have slandered any brands of automobiles, either expressly or inadvertently, they're most likely crap cars and deserve it. Automobile manufacturers should be aware that they always have the option of trying to change my mind by providing me with vehicles to test drive.
If I have slandered any people or corporations in this blog, either expressly or inadvertently, they should buy me strong drinks (and an expensive meal) and try to prove to me that they're not the jerks I've portrayed them to be. If you're buying, I'm willing to listen.
Don't be shy - try a bribe. It might help.
---