---

1984-92 Lincoln Mark VII - A New Direction For The Mark

The original Lincoln Continental (the Mark I, if you purists will pardon my use of that phrase) was a boulevard car. It was a car to be seen in while driving down a wide straight road. It was good-looking and expensive. The Continental Mark II was also good-looking, very expensive and offered more luxury touches than the original. The Mark III, IV and V were more affordably priced, but their main claim to fame was a distinctive look and a nice ride. The Mark VI was the same philosophy in a smaller package. None of these cars was a real driver's car.
The Mark VII changed all that. It was a major turning point for Lincoln styling and engineering. The Mark VII had a totally different road feel than earlier Marks. It ... well ... handled. It was stable when pushed into corners and the steering was taut. The Mark VII looked nothing like its predecessors. It had none of the styling gimmicks of the earlier Marks - no padded tops, no opera windows, no square edges and now had a simpler, European-inspired interior. It was the first American car to have flush, aerodynamic headlamps. Almost all of today's cars have flush mounted headlights but in 1984 this was quite unique and gave the Mark VII a distinctive "face."

This is a rendering done by Jeff Teague, son of well-known auto designer Dick Teague, of the proposed 1984 Mark VII. The drawing was done in early 1981. Jeff was then was employed at Ford Motor Company, where he worked under Jack Telnack on designs for the '83 Ford Thunderbird, the 1984 Lincoln Continental Mark VII and the '86 Ford Taurus.
---
The new Mark VII was smaller than previous Marks; it was 13 inches shorter than the Mark VI and 1,000 pounds lighter than the Mark V. It was derived from the Thunderbird body and, maybe, looked too much like the 'Bird which cost $8-10,000 less. 1984 Mark VIIs had the 140 horsepower, 302 cubic-inch V-8 which was kind of pokey in this 3,600 pound car. In later model years, the Mark would receive more power, eventually getting 225 hp in 1988. The 225 horse engine would propel the car form 0 to 60 mph in a little over 8 seconds. In 9 model years, over 192,000 Mark VIIs were sold. Production was discontinued in April 1992.
When first introduced in 1984, the car was called the Lincoln Continental Mark VII. In 1986, the Continental designation was dropped and the car became, simply, the Lincoln Mark VII.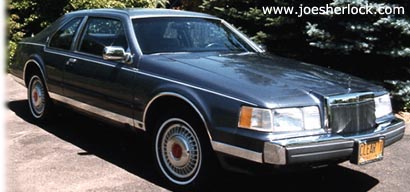 My first Lincoln was a blue Mark VII. I purchased it new in April, 1984. When I sold it in 1992, it had about 90,000 miles on the odometer. While this car had a lot of problems (radio, transmission, heater, paint and a lot of electronic glitches including a keyless entry system with Alzheimer's. disease and a terrorist automatic climate control system which would seize control of the air conditioner and turn it on full blast in an attempt to lower the temperature of the passenger compartment to -60 degrees on January days. And it wouldn't shut off!), it was still a wonderful road car.
The electronic air suspension provided a glassy smooth ride yet it had a very sporty feel in corners and on Oregon's twisty mountain passes.
On the day I sold it, the car still didn't rattle or squeak. (If you've ever driven an early '80s front wheel drive Cadillac with 50,000 or more miles on it, you'll find a whole new meaning to the terms rattle and squeak. In fact, if you look up rattle in Webster's Dictionary, you'll find a picture of an '82 Eldorado.)
I last saw my old Mark VII in August, 1994. It was owned by a schoolteacher. She loved it. It had over 160,000 miles on it, still looked good and didn't burn oil.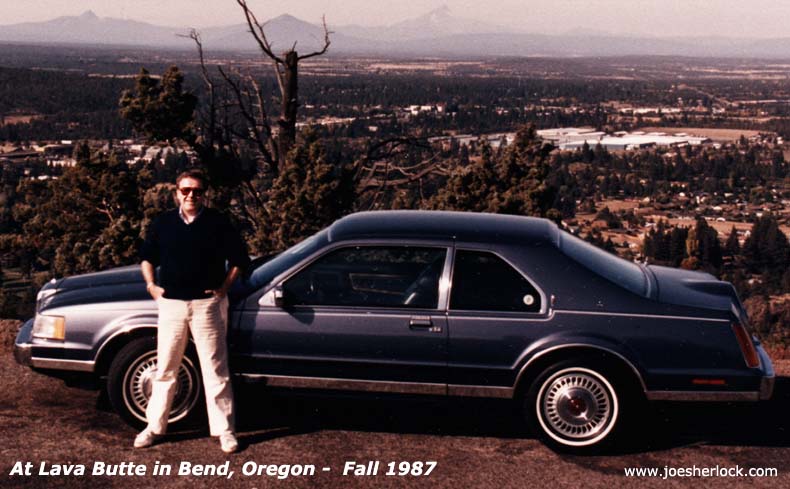 In future years, the Lincoln Mark VII will be recognized as a milestone car - as a new direction car for Lincoln. It is a handsome car now and will continue to be admired as time goes by. (posted 10/31/12)
Remember When: 1984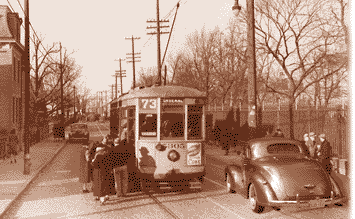 In 1984, the Summer Olympic Games were held in Los Angeles. A Soviet-led boycott of the Olympics caused 14 Eastern Bloc countries and allies to not compete. Carl Lewis equaled the performance of Jesse Owens of 1936 and wins four gold medals.

On the other side of the world, over one-million people died during the Ethiopia famine, despite the efforts of nations and charitable organizations. Hundreds of people died from the effects of toxic gases which leaked from Bhopal Union Carbide Factory near the central Indian city.

Indian prime minister Indira Gandhi was assassinated. Motown singer Marvin Gaye was shot to death by his father.

In the U.S. presidential election, Ronald Reagan soundly defeated Walter Mondale.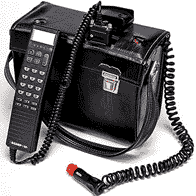 Mobira (now called Nokia) introduced its first car phone, the Mobira Senator for NMT 450 networks. The Mobira Talkman, launched in 1984, was the world's first transportable phone.
Apple began selling the Macintosh computer. Sony and Philips introduced the first commercial CD Players. Sony marketed the first 3.5-inch floppy computer disk. The space shuttle Discovery had its maiden voyage. The first Chevy resulting from the joint venture between Toyota and General Motors was badged as a Nova.
The Aids virus was definitively identified by a French immunologist. The first MTV Video Music Award show was held.
Top movies included 'The Terninator', 'Gremlins', 'Beverly Hills Cop', 'This Is Spinal Tap', 'Ghostbusters' and 'Repo Man'.

There were a plethora of notable hit songs and music videos for '84: Prince's 'When Doves Cry', 'What's Love Got To Do With It' by Tina Turner, Van Halen's 'Jump', Madonna's 'Like A Virgin', 'Girls Just Want To Have Fun' from Cyndi Lauper, movie song 'Footloose', one-hit wonder Nena's '99 Luftballons' and 'The Heart of Rock & Roll' by Huey Lewis & The News.
Deaths included comedian Andy Kauffman, Broadway star Ethyl Merman, actor James Mason, pop star Jackie Wilson, Jackie Coogan (The Adams Family's Uncle Fester), Ratpacker Peter Lawford, actor Richard Burton, writer Truman Capote, McDonald's CEO Ray Kroc and photographer Ansel Adams.
In the World Series, the Detroit Tigers handily defeated the San Diego Padres, winning four games to one.
Other Pages Of Interest
copyright 2012-16 - Joseph M. Sherlock - All applicable rights reserved
Drawing and text copyright 1993, 1998, 1999, 2007-20 Joseph M. Sherlock. All rights reserved
---
Disclaimer
The facts presented on this website are based on my best guesses and my substantially faulty geezer memory. The opinions expressed herein are strictly those of the author and are protected by the U.S. Constitution. Probably.
Spelling, punctuation and syntax errors are cheerfully repaired when I find them; grudgingly fixed when you do.
If I have slandered any brands of automobiles, either expressly or inadvertently, they're most likely crap cars and deserve it. Automobile manufacturers should be aware that they always have the option of trying to change my mind by providing me with vehicles to test drive.
If I have slandered any people or corporations, either expressly or inadvertently, they should buy me strong drinks (and an expensive meal) and try to prove to me that they're not the jerks I've portrayed them to be. If you're buying, I'm willing to listen.
Don't be shy - try a bribe. It might help.
---
---