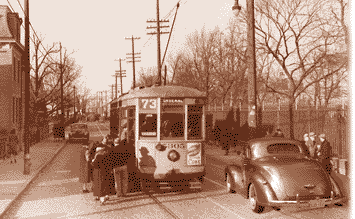 In 1979, the United States and the People's Republic of China establish full diplomatic relations. In March, an overheated reactor at the Three Mile Island nuclear facility in Pennsylvania threatened to melt down. China instituted its One Child Policy. The U.S. Voyager I space probe photos revealed Jupiter's rings.

In April, a tornado hit Wichita Falls, Texas, killing 42. In May, an American Airlines DC-10 crashed during takeoff at O'Hare International Airport, killing 271 on board and 2 people on the ground.

The USSR invaded Afghanistan. For the first time in history, a woman, Margaret Thatcher, is elected as U.K. Prime Minister. In November, the Iran Hostage Crisis began when 'students' invaded the American Embassy in Tehran and took 52 diplomats and American citizens hostage.

In the Fall of 1979, several General Motors front-wheel drive small cars debuted as 1980 models including the Chevrolet Citation, Buick Skylark, Oldsmobile Omega and Pontiac Phoenix. In December, Chrysler Corporation received government loan guarantees at the request of CEO Lee Iacocca. The Oldsmobile Cutlass was, once again, America's favorite middle-class car in 1979, with 518,160 examples finding happy buyers.

At the Indianapolis 500, Rick Mears won the race for the first time, and car owner Roger Penske for the second time.

New products included the Sony Walkman, quiz game 'Trivial Pursuit' as well as the Commodore VIC-20 and Apple II computers. In June, McDonald's introduced the Happy Meal.

New buzzwords and phrases for 1979 included 'log off', 'first world problem', 'balloon angioplasty', 'quality circle', 'tiger shrimp', 'affinity card', 'compact disc', 'laser printer', 'la-la land' and 'hip-hop'.

Top songs of 1979 included The Knack's 'My Sharona, 'Tragedy' (The Bee Gees), Blondie's 'Heart Of Glass', 'I Will Survive' (Gloria Gaynor), Donna Summer's 'Bad Girls', Do Ya Think I'm Sexy?' (Rod Stewart), 'Reunited' by Peaches & Herb, Kenny Rogers' 'The Gambler', Billy Joel's 'My Life' and 'Y.M.C.A.' by The Village People.
In January, Pink Floyd released 'The Wall'. In August, Michael Jackson released his first breakthrough album, 'Off the Wall'. It sold 7 million copies in the United States alone, making it a 7x platinum album. In December, eleven fans were killed during a stampede for seats before The Who concert in Cincinnati, Ohio.
Top 1979 movies included 'Alien', 'Apocalypse Now', 'Escape from Alcatraz', Monty Python's 'Life of Brian', 'Rocky II', 'Mad Max', 'The Jerk', 'Being There', 'Kramer vs. Kramer', 'Star Trek: The Motion Picture', the James Bond flick 'Moonraker' and 'The Muppet Movie'.
In February, 43 million viewers watch Elvis, an ABC TV movie starring Kurt Russell as Elvis Presley. C-SPAN is launched in March. New television shows appearing in 1979 included 'The Dukes of Hazzard', 'The Facts of Life', 'Hart to Hart', 'Knot Landing', 'Benson', 'Trapper John M.D.', 'This Old House', 'Angie', 'Supertrain', 'Antiques Roadshow' and 'Archie Bunker's Place'.
Deaths in 1979 included cartoonist Al Capp, former First Lady Mamie Eisenhower, politician and former U.S. Vice President Nelson Rockefeller, actor Jack Haley, hotelier Conrad Hilton, sad clown Emmett Kelly, composer Richard Rogers, Catholic icon and 1950s television star Archbishop Fulton J. Sheen and tough-guy actor John Wayne.
The Pittsburgh Pirates defeated the Baltimore Orioles, 4 games to 3, to win their 5th World Series Title.