Obituary
Steve D'Ambrosia
(1952-2019)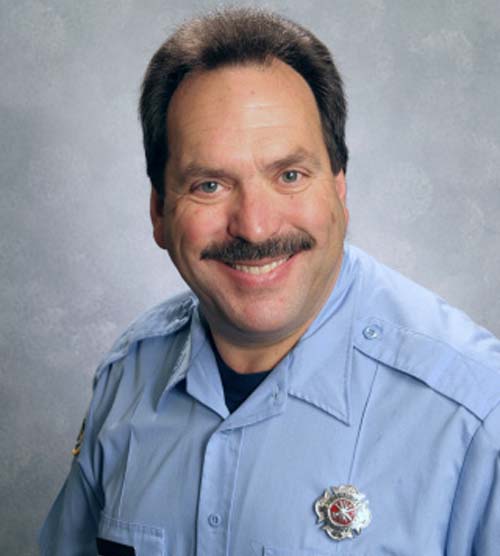 My very good friend Steve D'Ambrosia passed away following a valiant battle with glioblastoma at age 67. He is survived by his loving wife, Becky, as well as two wonderful daughters, Jennifer and Michelle, on whom he doted and of whom he was very proud. Steve was born in Portland, Oregon in 1952, the oldest of five children. Steve and Becky met in 1982 and married in 1983.
Steve was an active member of the Lincoln & Continental Owners Club, having joined in 1981. He served in a number of executive positions in the national club, including the position of Chief National Judge. He was also quite active in the Pacific Northwest Region, doing stints as Regional Director and board representative to the national club. He sat on the boards of both regional and national clubs. Steve was a fan of O-gauge trains, had his own very nice layout set up in his 32x60 foot shop and was quite active in the Toy Train Operating Society. Steve worked as a fire fighter in Portland, Oregon - retiring in 2007 after 27 years of service. He loved to travel in his motorhome and he and Becky took several trips around the country.
Over the years, Steve owned a number of Lincolns, including a blue Continental Mark II. His pride and joy were two vehicles: a pale yellow 1966 Lincoln Continental four-door convertible and a black 1967 Lehmann-Peterson limousine. Both won numerous awards, including Senior Trophies. Many vehicles that win such awards are trailered to car shows. In contrast, Steve almost always drove his cars to meets all over the Western U.S.
Steve poses beside his 1967 Lehmann-Peterson limo at the 1997 LCOC Western National Meet at the Eagle Crest Resort in Central Oregon. At the awards banquet, Steve and Becky received a major trophy for their Best-In-Class Lincoln: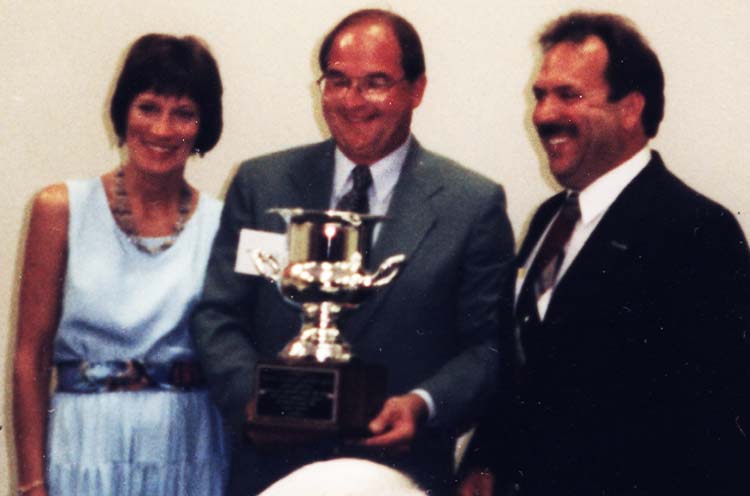 I first met Steve when I attended my very first Lincoln Club Meet in April 1987. It was at a Concours d'Elegance, sponsored by the Pacific Northwest Region and was held in Redmond, WA. Steve and Becky welcomed my wife and I and even drove us to the awards dinner in downtown Seattle in their '66 convertible with the top down. It was my first ride in a Lincoln convertible and I thoroughly enjoyed it. That was the beginning of a great friendship.
In addition to being Steve's caregiver during his illness, Becky D'Ambrosia was also national LCOC membership secretary for many years and was well-known to Lincoln enthusiasts throughout the U.S. for her helpful advice and for providing prompt membership services.
Steve was generous with his time, as many LCOC and TTOS members will attest. He was well-liked and respected. His knowledge of Lincolns was an inspiration to me (and others) and he offered his expertise to anyone who needed it. I've never heard anyone speak ill of Steve.
His daughters wrote, "Woven into all he did was his faith and his love of God: a devout Catholic, Steve believed the best way to honor God was to be kind to everyone. He was always willing to stop and help someone in need, whether it be helping a driver stranded on the side of the road, or visiting people in need of a little company and compassion. As an active member of St. Thomas Catholic Church in Redmond OR, he volunteered for the Altar Society where he supported grieving families in their time of need."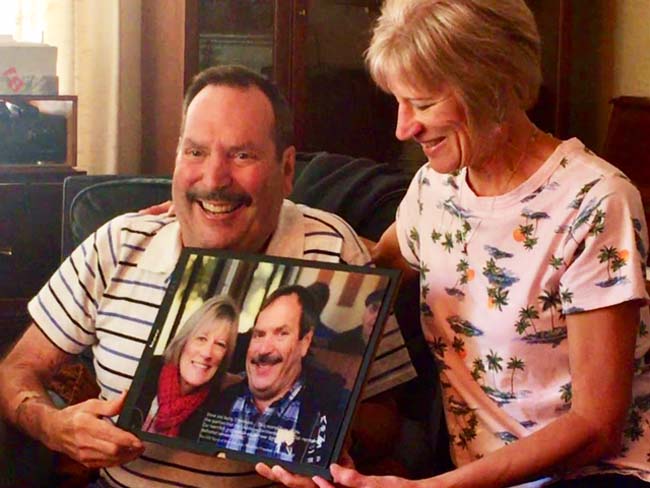 Steve and Becky pose with their award - 6/14/19
A LCOC Special Award presented on June 14, 2019 noted that Steve and Becky D'Ambrosia exemplified "all the fine qualities that the Lincoln and Continental Owners Club represents. Our heartfelt gratitude to you for over 40 years of dedicated service." Jim Chantler, current Regional Director of LCOC's Pacific Northwest Region, wrote that Steve's "enthusiastic demeanor touched everyone he came in contact with. Steve lived and breathed Lincoln cars, always at the ready to help with anything he could."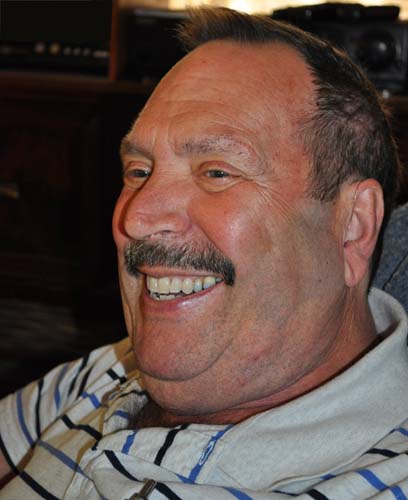 Steve was an all-around great guy, a devoted husband, father and grandfather. He will surely be missed by all who knew him. I am glad to have had him as my friend.
Requiescat in Pace. (posted 9/26/19)
---
Other Pages Of Interest
| blog: 'The View Through The Windshield' |
| greatest hits: index of essays & articles | blog archives | '39 Plymouth |
| model train layout | about me | about the blog | e-mail |
copyright 2019 - Joseph M. Sherlock - All applicable rights reserved
---
Disclaimer
The facts presented in this blog are based on my best guesses and my substantially faulty geezer memory. The opinions expressed herein are strictly those of the author and are protected by the U.S. Constitution. Probably.
If I have slandered any brands of automobiles, either expressly or inadvertently, they're most likely crap cars and deserve it. Automobile manufacturers should be aware that they always have the option of trying to change my mind by providing me with vehicles to test drive. I'll dutifully report my road test impressions on this car blog.
If I have slandered any people or corporations in this blog, either expressly or inadvertently, they should buy me strong drinks (and an expensive meal) and try to prove to me that they're not the jerks I've portrayed them to be. If you're buying, I'm willing to listen.