---
Until recently, I didn't know that I was required to speak at my daughter's wedding. Initially, I had been told that all I had to do was smile and write checks.
On this auspicious occasion, I'd like to say something about parenting ... one particular aspect of it. Some of you have already experienced it ... all parents will sooner or later.
In 1982, for my son's 15th birthday, I decided to make a birthday card which was a parody of some of his space alien comic strips.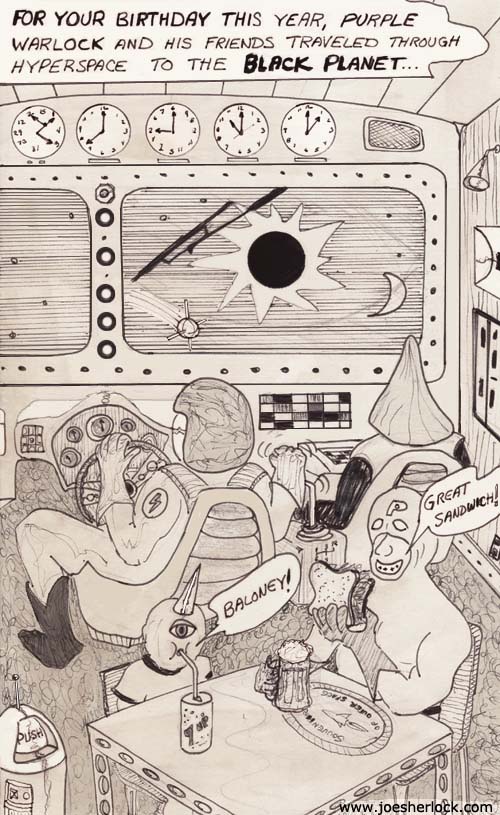 Even though I'm not a bad sketch artist, my renderings paled compared to Joe's.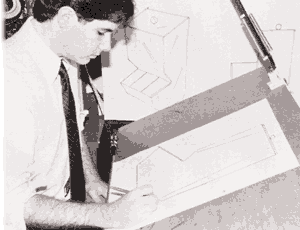 Even at such a young age, his drawing ability was better than mine.
It seemed like only the week before, Joe was five years-old and I was teaching him how to draw Mickey Mouse.
At first, I found this development disturbing, but then I said to myself, "Hey, dummy, this is what you've wished for. You wanted your children to be better than you."
And this is what every parent eventually experiences: you've taught your kids as much as you can and your role begins to shift from being a teacher to an adviser.
Joe's artistic talent has continued to grow and has served him well.
With Kathy, it happened even earlier. One night in 1980, I was zoned out in front of the television at 9:30 pm and my daughter came up and asked, "Dad, can you drive me somewhere?"
I replied, "At this time of night? Why?"
She said, "I'm trying to collect for my Campfire Girls candy drive and this guy has been dodging me for days. But he just got home from work and I want to get the money before he skips out again."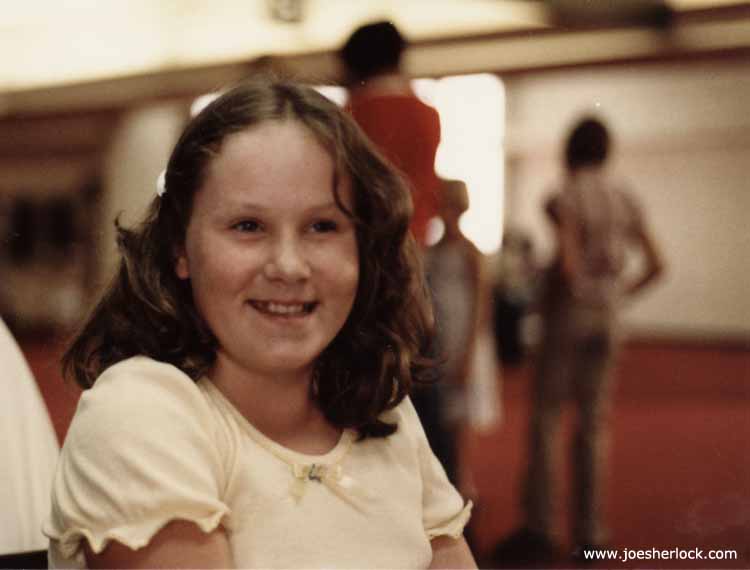 Now, my wife and I have tried to teach our children to stick-to-it and not give up but we've had never reached the level of determination shown by our 10 year-old daughter.
And so, off Kathy and I went in the night. All of us now use computers these days and are used to naming our files. And, because Kathy spent the first seven-plus years of her life in New Jersey, I have named this particular memory file: 'Making Collections With Kathy Soprano'.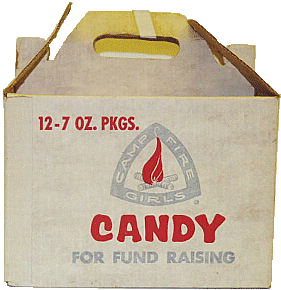 When we arrived at the apartment complex, I offered to go with her. "No, Dad, I'll take care of it," I was told. And, in a few minutes, she returned with the money.
She commented: "He tried to weasel out of it but I told him, "You made a commitment to me and you're going to keep it.""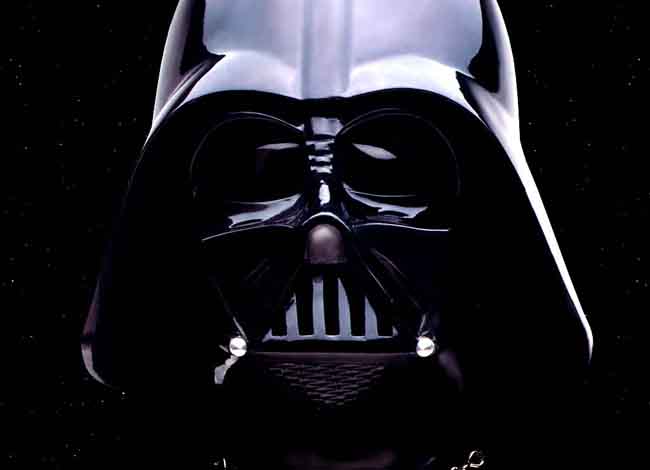 I said to myself in my best Darth Vader voice, "The Force is strong in this one."
And so, as Kathy continued along the path of life, her tenacity got her elected to Mortar Board, the college honor society, and to the senior-year Ad Team project at the U of O. Her determination has served her well since then.
And now she has found the love of her life.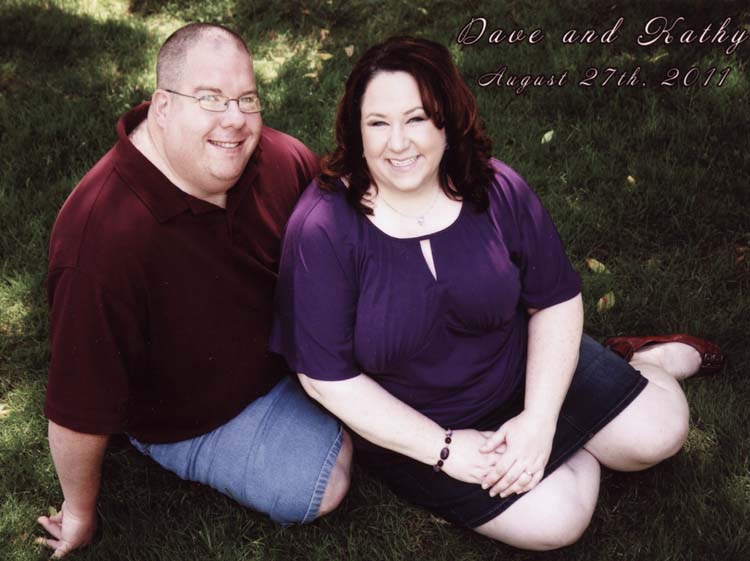 Dave, we welcome you to our family. I'm sure that your parents, Tom and Sue, have given you much valuable advice in your lifetime. But I would like to beg your indulgence and offer one additional admonition:
If you ever get into a dispute with my daughter over a confectionery product ...
Just pay her the money.
In recognition of our heritage, I will finish with a traditional Irish wedding toast. Kathy has asked that, on this emotional day, I not deliver an invocation which is "too sappy."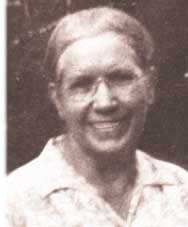 I will honor that request and will attempt to deliver this toast in the soft County Mayo brogue I heard from my grandmother, Ellen, when I was growing up.
I'll do this to the best of my ability even though I haven't heard her sweet voice in almost 45 years.
Here goes: