Tillamook, Cannon Beach and Astoria, Oregon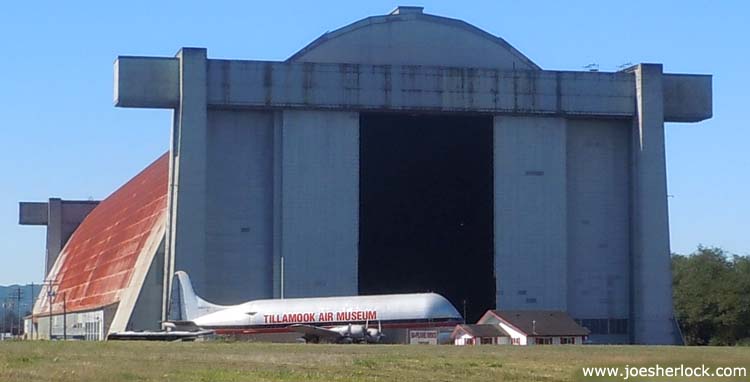 The Tillamook Air Museum is located at Tillamook Airport in a huge blimp hangar. I've posted lots of photos from the soon-to-close museum
here
.
---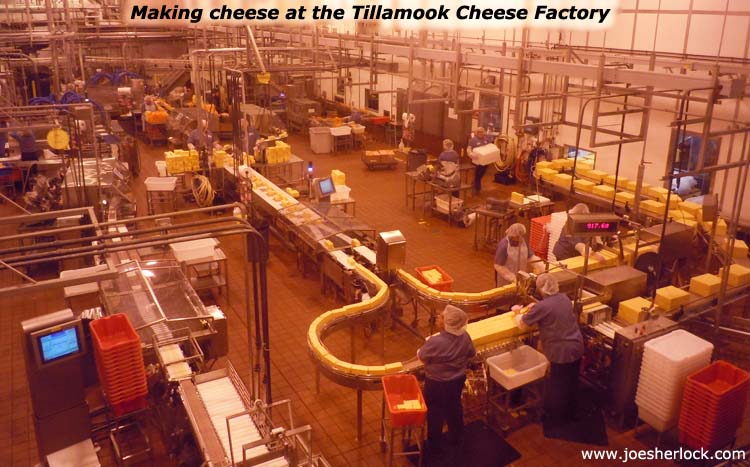 Tillamook, named for a Native American tribe, has an economy based primarily on dairy farms. That's why you'll find tourist attractions such as the Tillamook Cheese Factory and the Blue Heron Cheese & Wine Co. along the highway.
Welcoming nearly a million visitors a year, the Tillamook Cheese Factory is one of the top tourist destinations in the Pacific Northwest. First established as a cheese shop in the 1950s, it has offered free self-guided factory tours since 1968. When operating at full capacity, the plant converts 1.8 million pounds of milk to 167,000 pounds of cheese per day.
In honor of the Baby Loaf cheese offerings, the company has a Loaf Bus - Carol is behind the wheel: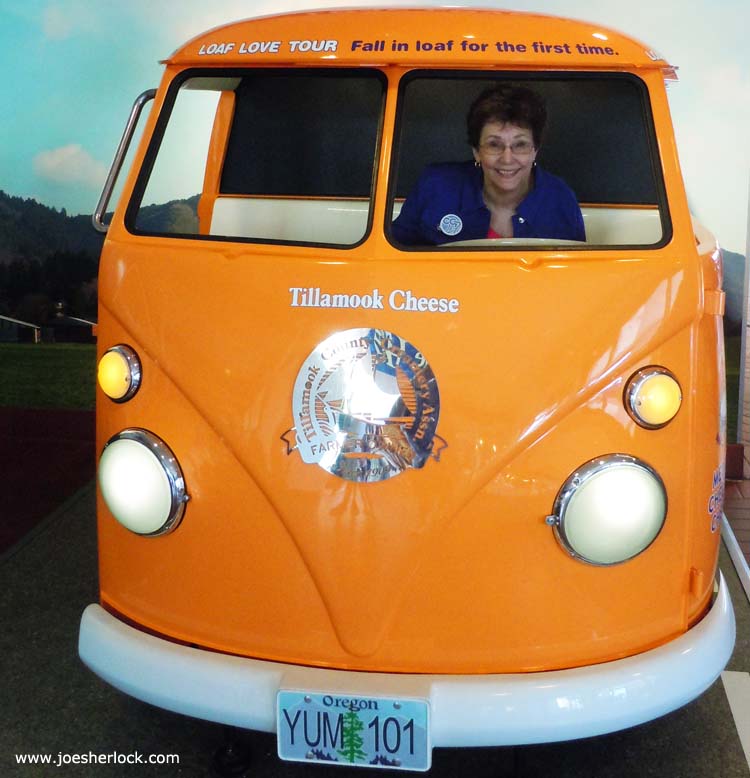 ---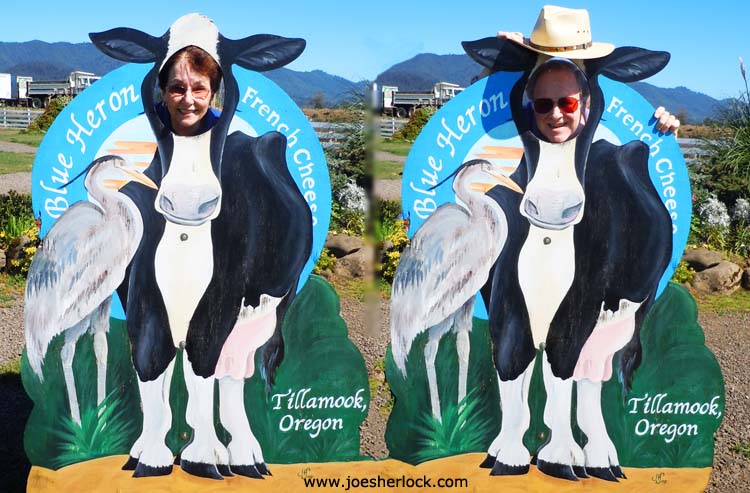 At the Blue Heron Cheese & Wine Co. in Tillamook
---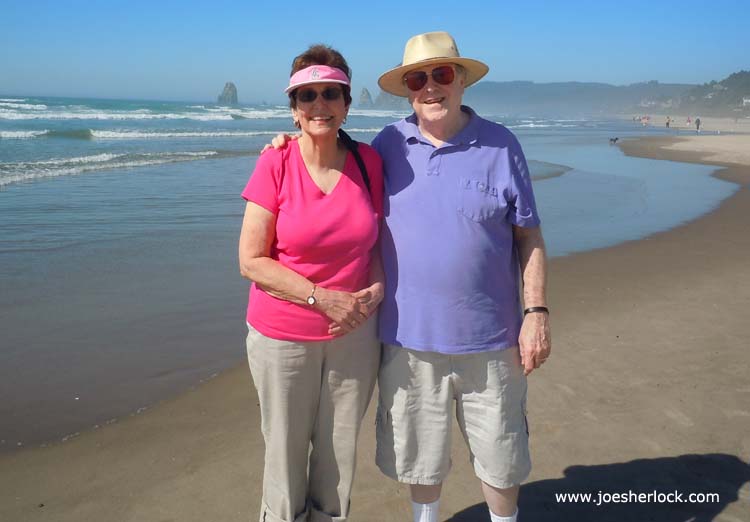 On the beach near Haystack Rock in Cannon Beach
---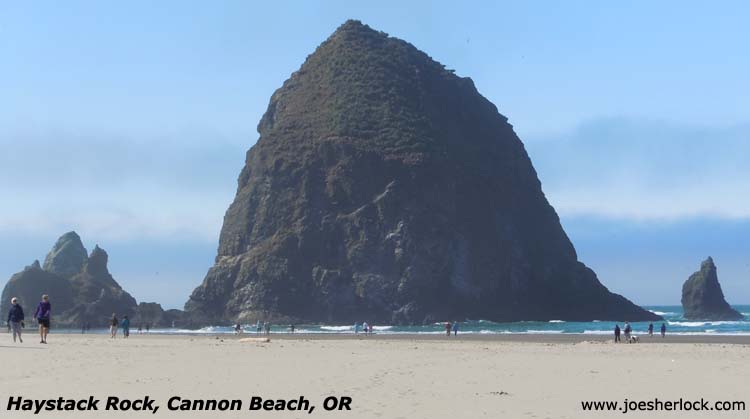 Cannon Beach received its name because, in 1846, a cannon from the U.S. Navy schooner, Shark, washed ashore in the area. A small, touristy coast town, the area is best known for Haystack Rock, a 235-foot monolithic basalt sea stack which is roughly haystack in shape and was created by lava flows over 10 million years ago.
---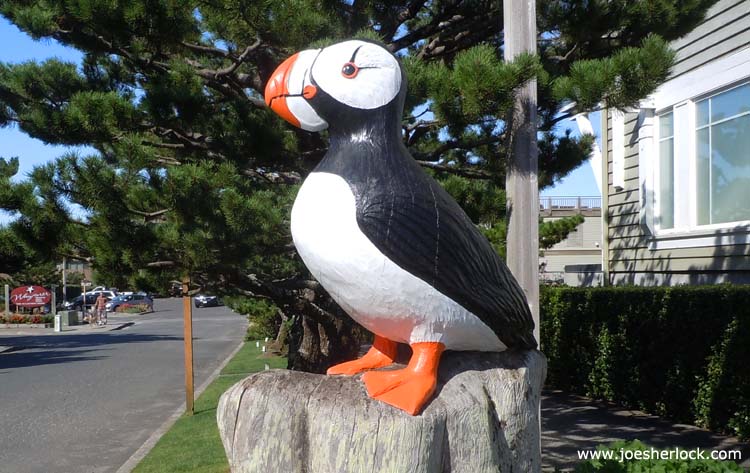 We have been told that puffins are often found near Haystack Rock. During our many travels to the coast, we've never seen one, except for the plush toys sold in gift shops and this carved one near the Wayfarer Restaurant & Lounge in Cannon Beach.
---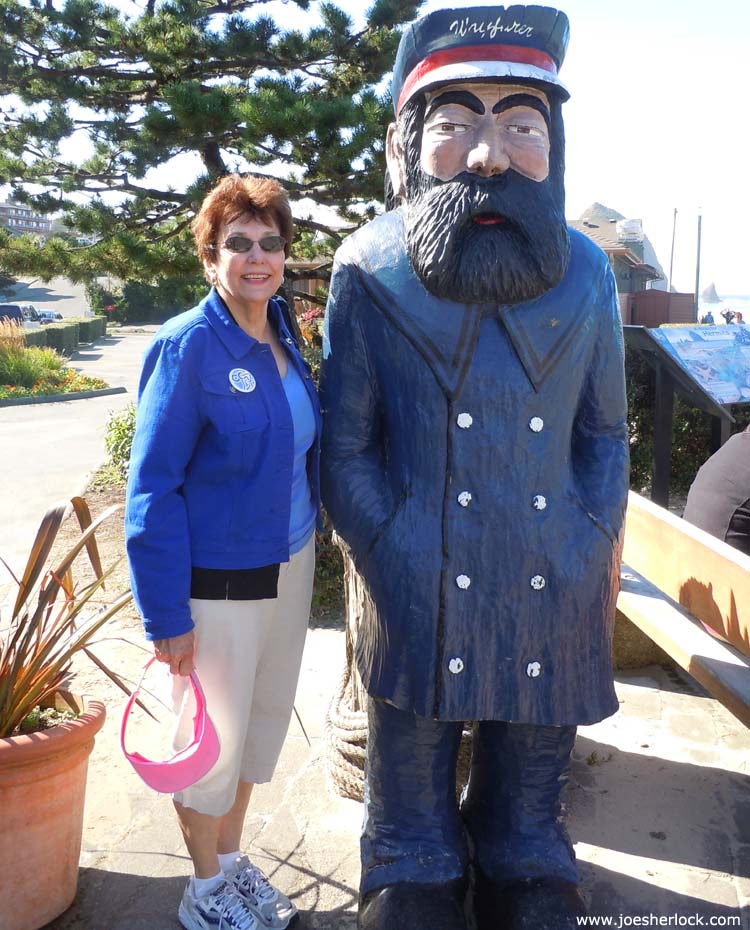 Carol with The Wayfarer in Cannon Beach
---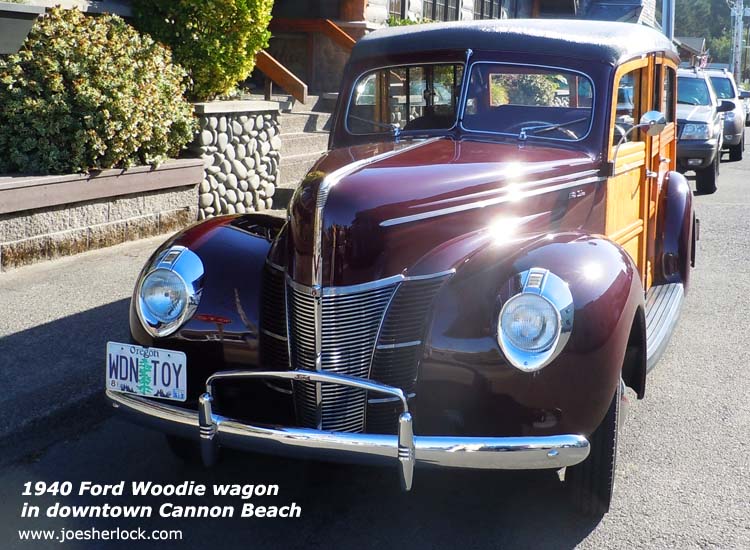 ---
---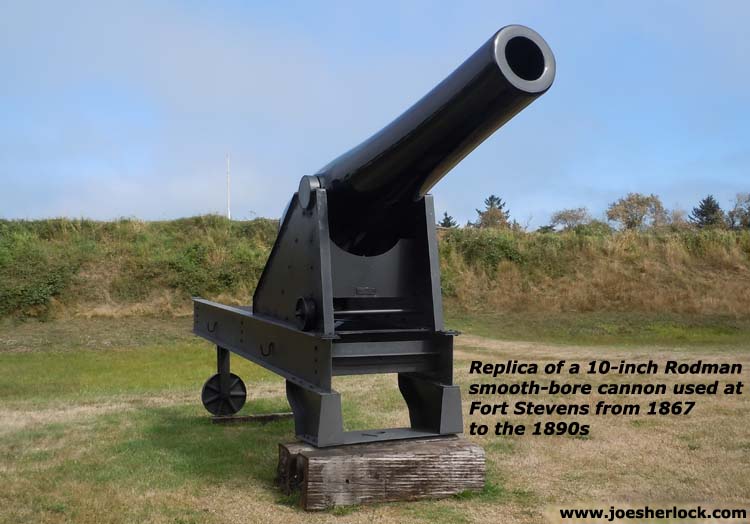 Fort Stevens, now a military museum and state park, was constructed during the Civil War and closed at the end of World War II.
---

Where the Columbia River meets the Pacific Ocean
---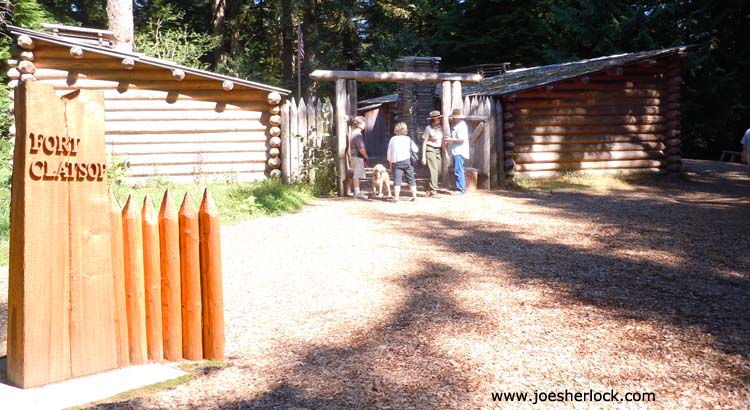 The Lewis and Clark Expedition spent the winter of 1805-06 in Fort Clatsop, a small log structure near Astoria.
---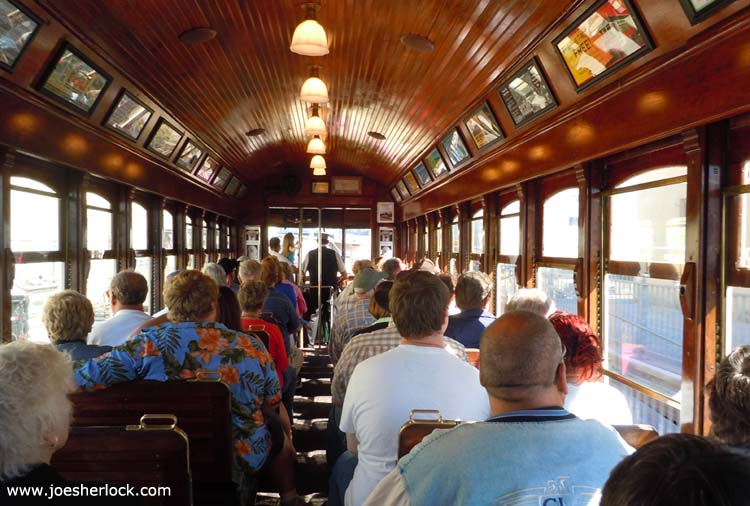 A tourist trolley plies the Astoria waterfront. When the fishing, canning and timber industries died out, Astoria gradually reinvented itself as a tourist destination with specialty shops, art galleries, dining establishments, colorful Italianate and Queen Anne homes. The Astoria Riverfront Trolley was originally built in 1913 for a transit company in San Antonio, TX.
---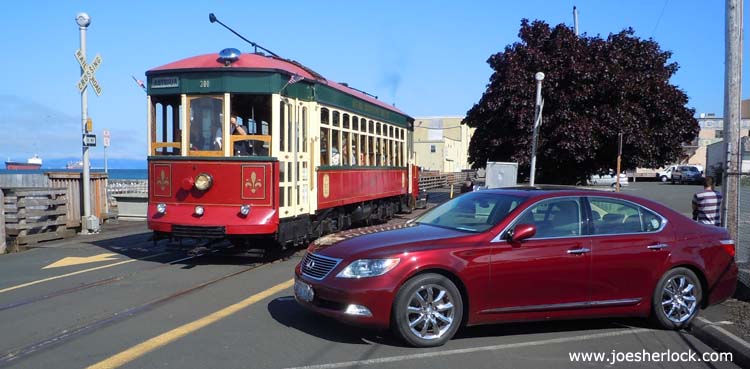 Talk about Park 'n' Ride - the trolley stopped and picked us up just where we parked our car.
---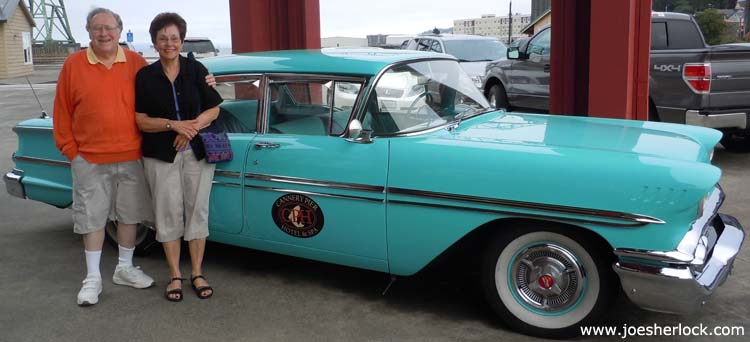 The Cannery Pier Hotel, provided us with a car service - a 1958 Chevrolet Biscayne sedan - to and from an Italian restaurant in downtown Astoria. The city was named after American investor John Jacob Astor, whose American Fur Company founded Fort Astoria in 1811. Clark Gable began his acting career at the Astoria Theatre in 1922.