L. Scott Bailey - The Genius Behind Automobile Quarterly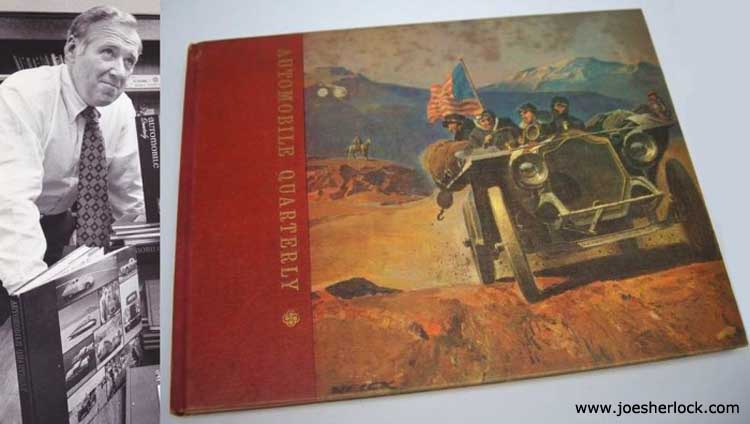 Founder, former owner and publisher of Automotive Quarterly, L. Scott Bailey, died at age 87 in July 2012.
Debuting in 1962, Bailey's new automotive effort changed the game in the U.S. car buff publishing world. Offered in the form of a hard-bound book, AQ contained stories written with passion and knowledge by America's best car experts. Photo quality was far above that of the car mags of the period. There were no ads accepted. Like a magazine, it required a subscription commitment from its readers. For a little extra, personalized copies were offered with the subscriber's name embossed in gold leaf on the front cover.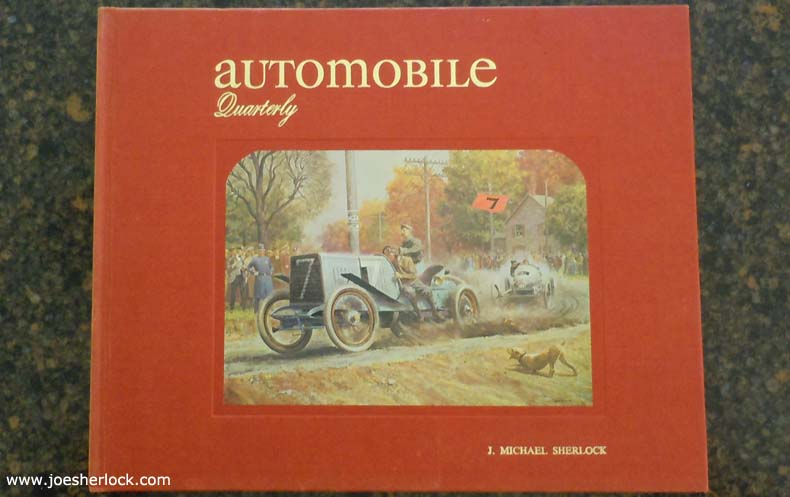 Priced at $21 for a four-issue subscription, it cost far more than typical monthly auto periodicals, such as Car Life, Motor Trend and Road & Track, which could be had for 50¢ a copy at the newsstand - less if you chose an annual subscription. Back in the day, such mags had 100-110 pages - about the same as AQ. But Automotive Quarterly carried no ads, so the purchaser was assured of over 100 pages of vehicular content.
Well-known writing pros and experts who contributed to AQ included Henry Austin Clark Jr., Beverly Rae Kimes, Peter Helck, Jan Norbye, Brock Yates, Ralph Stein, Gordon Buehrig, Virgil Exner, Alexis de Sakhnoffsky and many more.
Automotive Quarterly's subject matter could best be described as catholic and eclectic. For every article celebrating the life of Studebaker, the reader would find another offering an educational history of Opel AG. An air-cooled Franklin article would be followed by an essay on the significance of the Voisin. Or collecting Lalique crystal hood ornaments. There would be a biography of Frank Kurtis and the cars he produced. Or a history of the Targa Florio, followed by a NASCAR-centric piece. Photo quality was unmatched in the U.S. genre until soft-cover Collectible Automobile came along in 1984.
In 1965, Bailey commissioned a coachbuilt Mustang, body styled by Giorgetto Giugiaro and built by his employer, Bertone. The unique and handsome car was unveiled in April of 1965 at the New York International Automobile Show. Striking in a light, almost silvery metallic turquoise, the AQ Mustang carried this magazine's Quatrefoil logo as well as the Bertone badge on its flanks. The gorgeous one-off was used to promote Automotive Quarterly and increase awareness of this unique publication.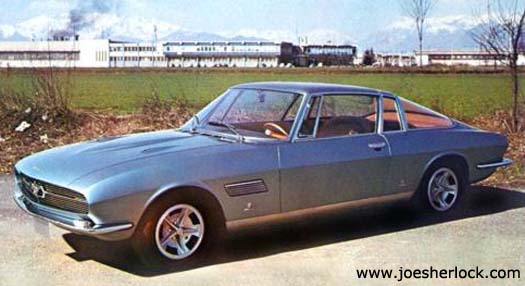 Daniel Strohl of Hemmings has written, "Born in September 1924 in New York City, Bailey spent his childhood in Middletown, Ohio, before joining the U.S. Naval Reserve in 1941 and serving during World War II. A graduate of Miami University in Oxford, Ohio, and the Chase School of Law in Cincinnati, Bailey spent the 1950s and early 1960s in public relations while gaining an appreciation for collector cars.
Stints as director of public relations and executive vice president for the Antique Automobile Club of America – as well as editor of The Antique Automobile magazine – laid the groundwork for his founding of Automobile Quarterly, a hardcover journal that eschewed advertising and approached automotive history in a scholarly fashion. According to his son Douglass, Scott Bailey "saw himself as one whose job was to get the best out of all around him. He promoted an AQ ethos of doing the job one way - without error - with style and great craftsmanship.""
In 1985, after nearly a quarter century of publishing AQ and a number of books on automotive history, Scott Bailey sold the firm to CBS Publications, then later retired with his wife Peggy to the Cotswolds in England to pursue poetry and painting.
Absent Bailey's tutelage, Automotive Quarterly began to decline. When yet another new owner took over in 1999 or thereabouts, photo quality dropped way off. The writing became noticeably less engrossing and engaging. All of the old writers/contributors/editors disappeared. Graphics went lowbrow and page layout became jumbled and hard-on-my-eyes. So I canceled my AQ subscription - after more than 25 years of loyal readership.
As for Mr. Bailey, I hope he fully enjoyed his later years in the prettiest part of rural England. Automobile enthusiasts everywhere owe him a debt of gratitude. He will be missed. Requiescat in Pace. (posted 7/11/12)
---
Other Pages Of Interest
copyright 2012-20 - Joseph M. Sherlock - All applicable rights reserved
---
Disclaimer
The facts presented on this website are based on my best guesses and my substantially faulty geezer memory. The opinions expressed herein are strictly those of the author and are protected by the U.S. Constitution. Probably.
Spelling, punctuation and syntax errors are cheerfully repaired when I find them; grudgingly fixed when you do.
If I have slandered any brands of automobiles, either expressly or inadvertently, they're most likely crap cars and deserve it. Automobile manufacturers should be aware that they always have the option of trying to change my mind by providing me with vehicles to test drive.
If I have slandered any people or corporations, either expressly or inadvertently, they should buy me strong drinks (and an expensive meal) and try to prove to me that they're not the jerks I've portrayed them to be. If you're buying, I'm willing to listen.
Don't be shy - try a bribe. It might help.
---