At Cabela's in Post Falls, Idaho: The sign at right welcomes patrons to the cafeteria.
---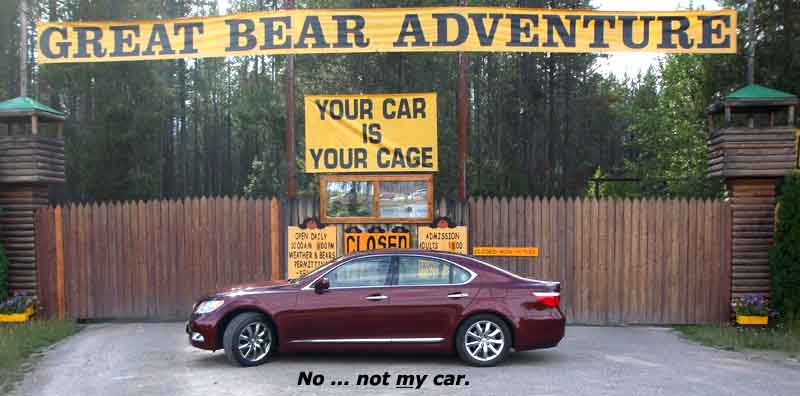 No way. Get your own damn cage.
---

Whitefish, Montana: At the Great Northern depot, the 'bruck', a Kenworth bus/truck combo that GN used to replace its doodlebug self-propelled railcars, can be seen. The Great Northern's locomotive #181, one of only seven of its kind ever built, was also on exhibit outside the station. It is an early 1000 hp road switcher diesel-electric locomotive, built in 1942 by EMD.
---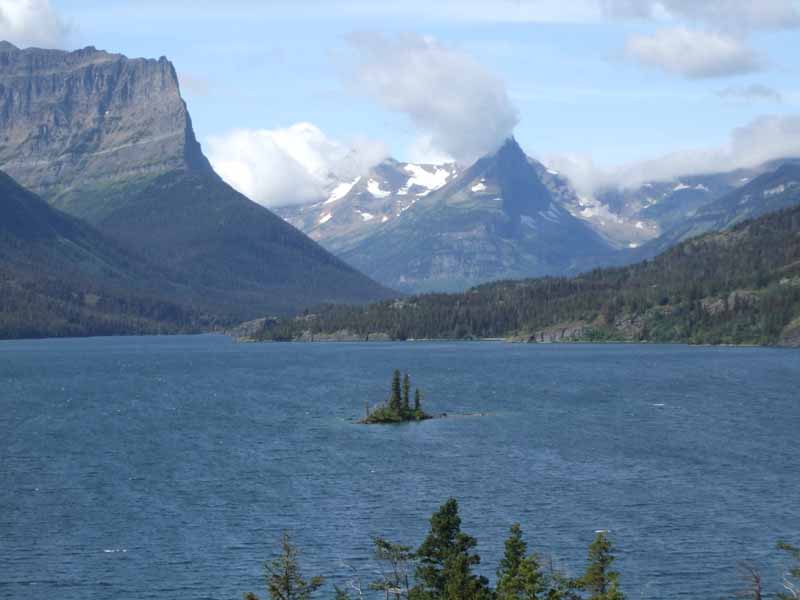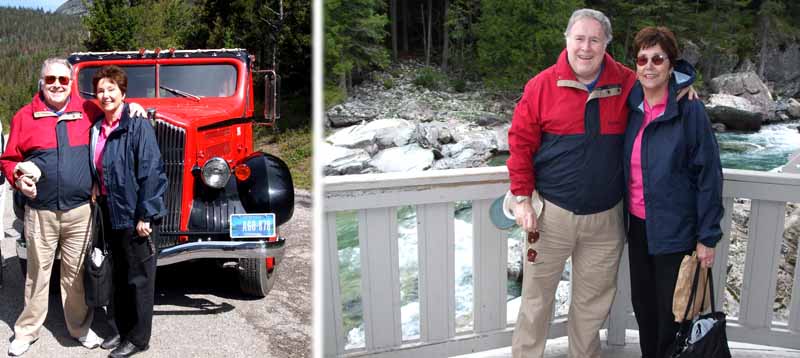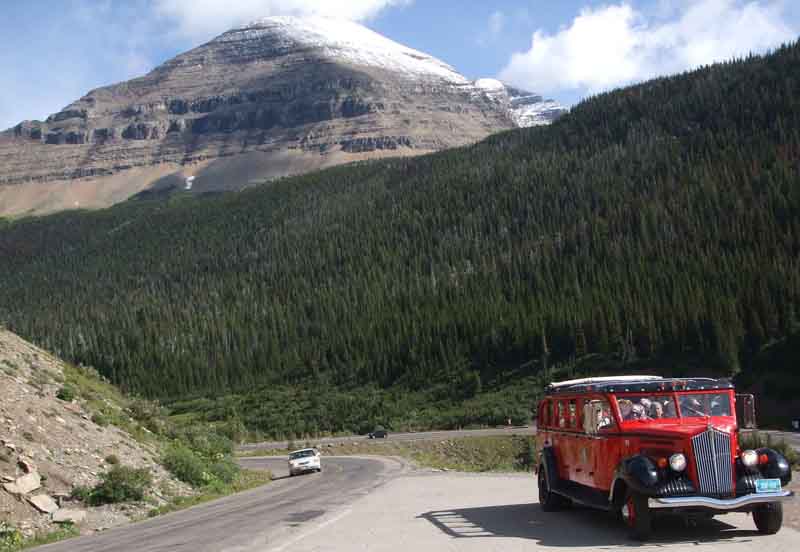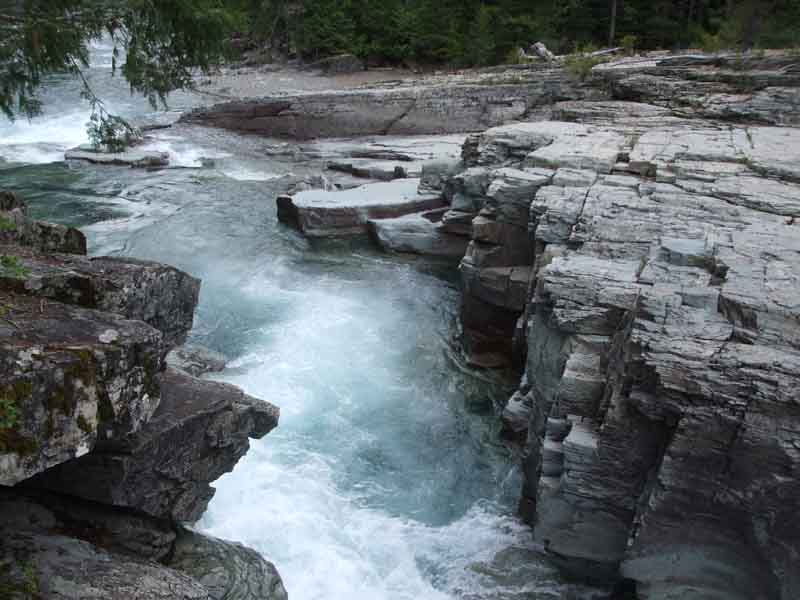 These photos were taken inside Glacier National Park on the Going To The Sun Road. We took the eight-hour Crown of the Continent tour in a restored 1937 White Motor Co. bus.
---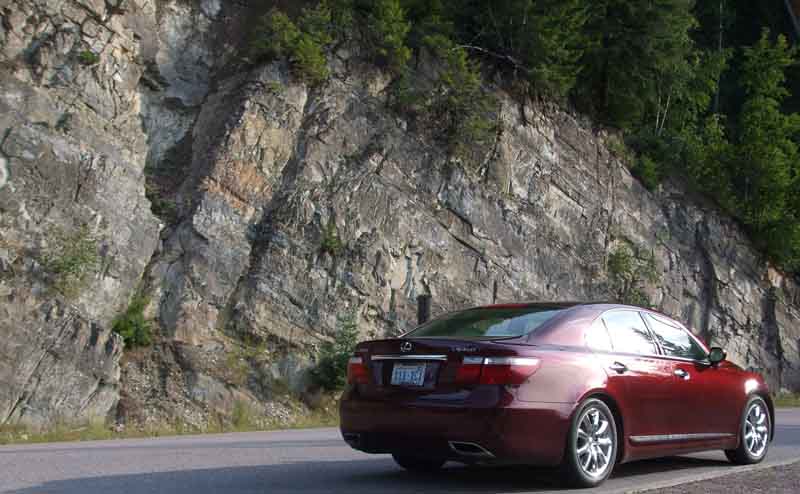 At Hungry Horse Dam near Coram, Montana
---

Helena, Montana: Cathedral of St. Helena - completed in 1914, Montana state capital building with Last Chance Tour Train on left, art bear near Great Northern carousel.
---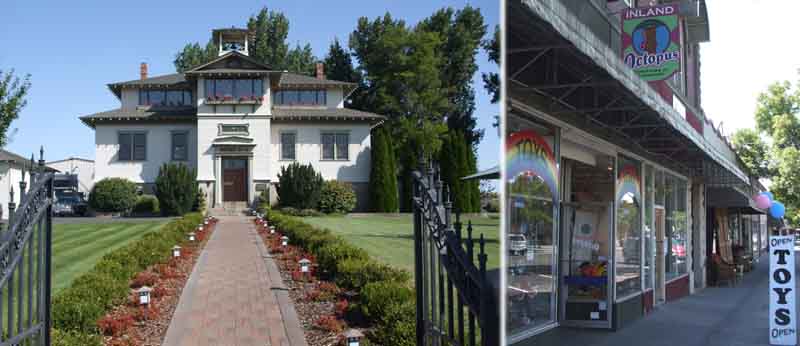 Walla Walla, Washington: The old Lowden No. 41 schoolhouse is now home to L'Ecole No. 41 winery; the Inland Octopus downtown may be the world's best little toy store. The sign accurately describes the business as 'Purveyors of Amusement'.