Joe's 70th Birthday Bash - 2013
I turned 70 on Monday, August 5th, and there was a surprise party for me on Saturday. We were transported by limousine to Camas Meadows Golf Course - east of Vancouver, WA - for a party in the Oak Ballroom.

---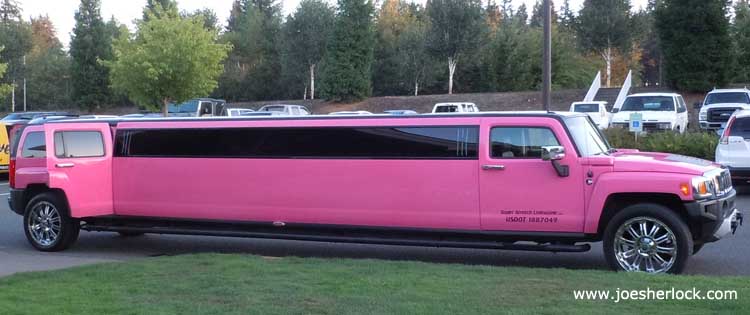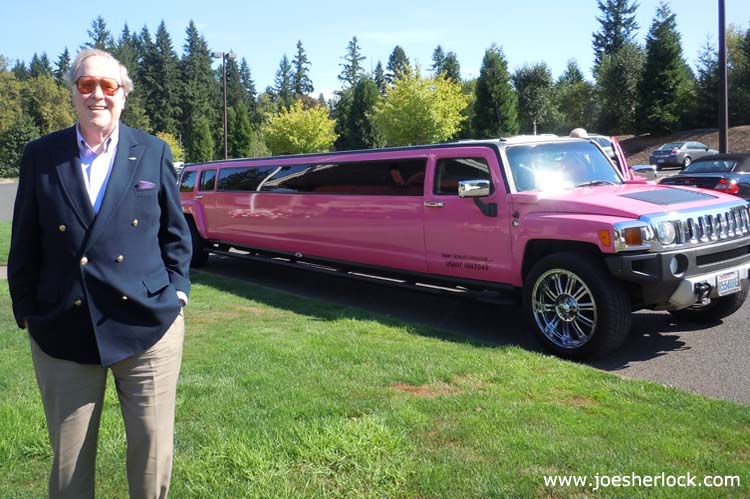 My first surprise was when we were picked up at home by a Pepto-Bismol Pink stretch Hummer limousine and, along with some neighbors, were transported to the party. The pink Hummer was chosen as an inside joke. Almost every week, we drive past a limo service where several limousines are parked in the courtyard. We've often made fun of the loooooong pink Hummer and nicknamed it Pinky. If I was out by myself, Carol would often ask when I returned home, "Did you see Pinky today?" So, it was only fitting that Pinky became my party ride.
---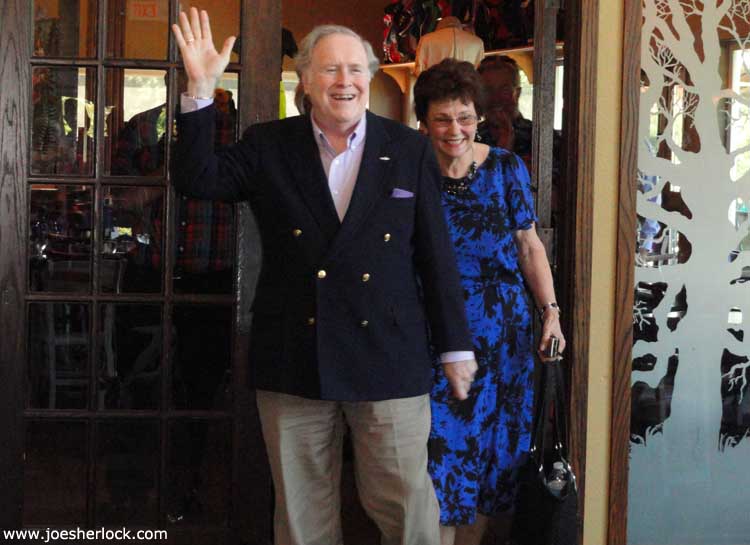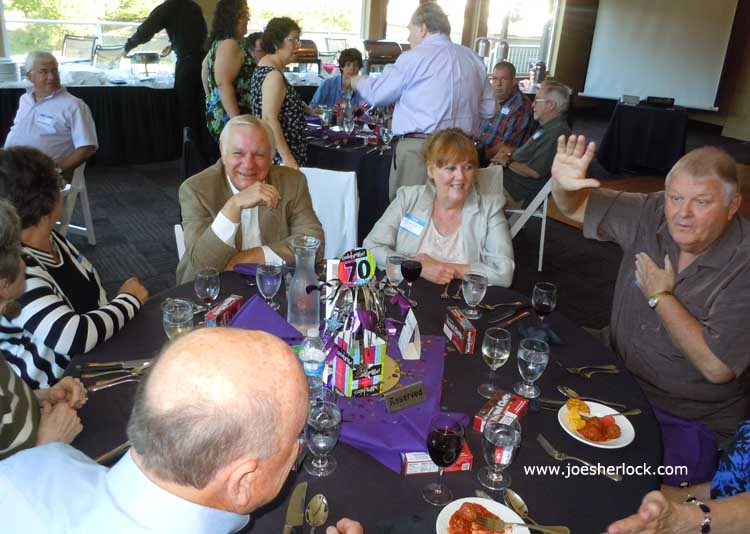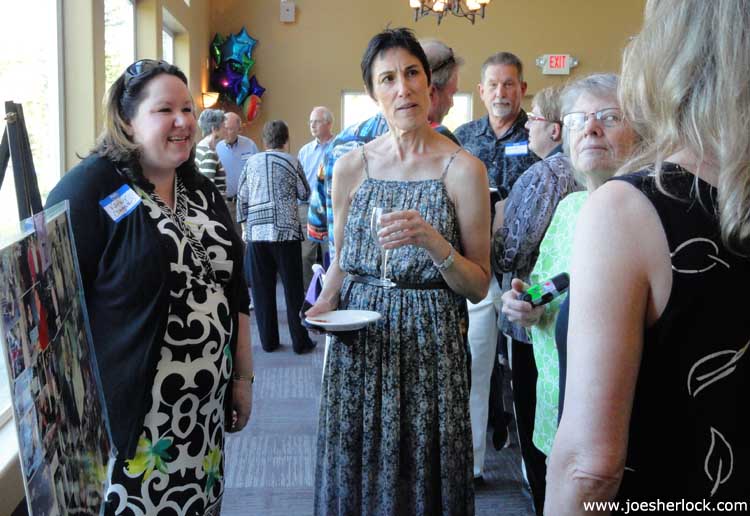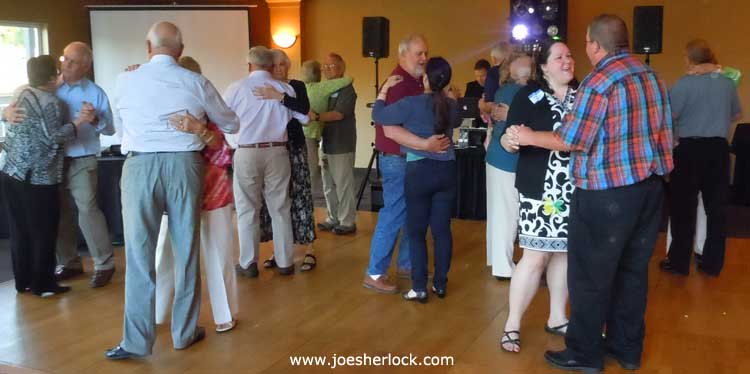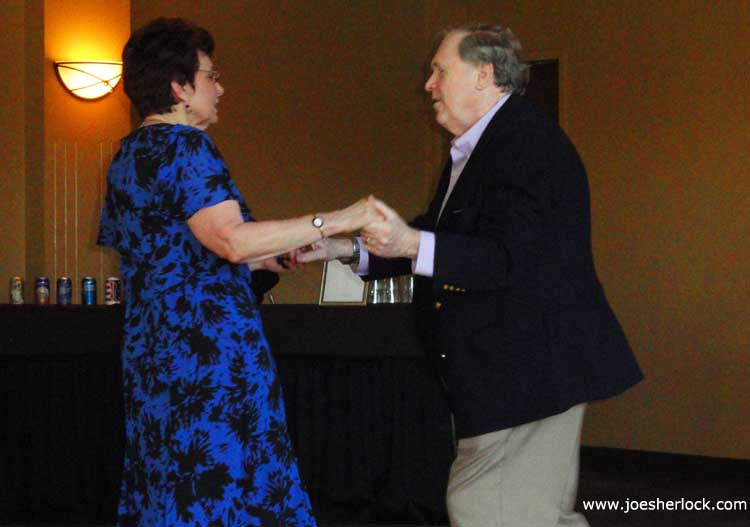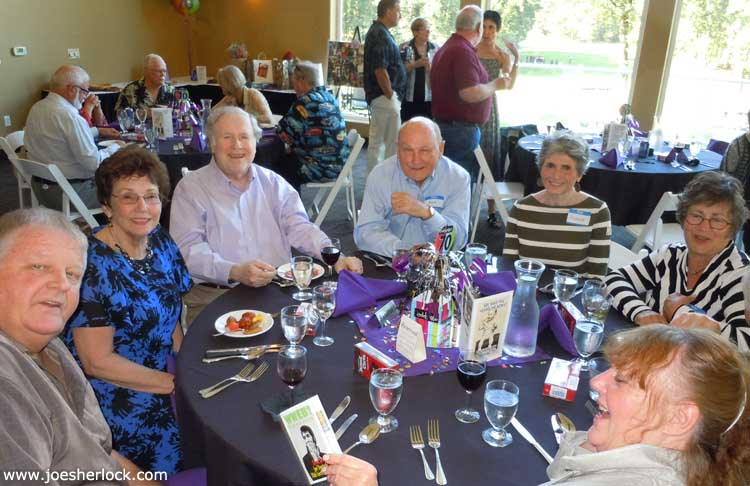 There were 40 people at the party. And what a party it was! The awesome Frank Bratcher from Bust-A-Move DJ Services provided very danceable music; he MC'd our daughter Kathy's wedding two years ago. My son Joe produced an entertaining seven-minute
DVD slideshow
set to music with lots of old pictures of me.
---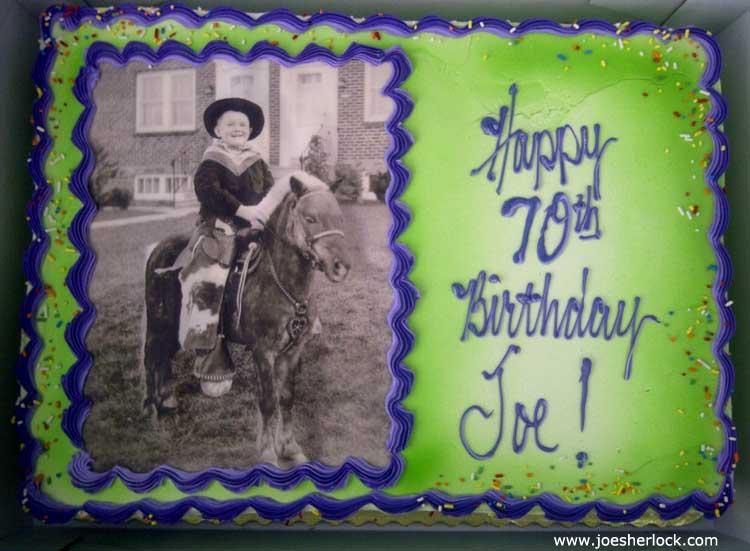 The cake was from the Beaverton Bakery in Oregon - the same bakery we used for Kathy's wedding cake. It had a 1948 photo of me in full cowboy regalia atop a pony. After taking a deep breath, I managed to blow out all the candles in one try: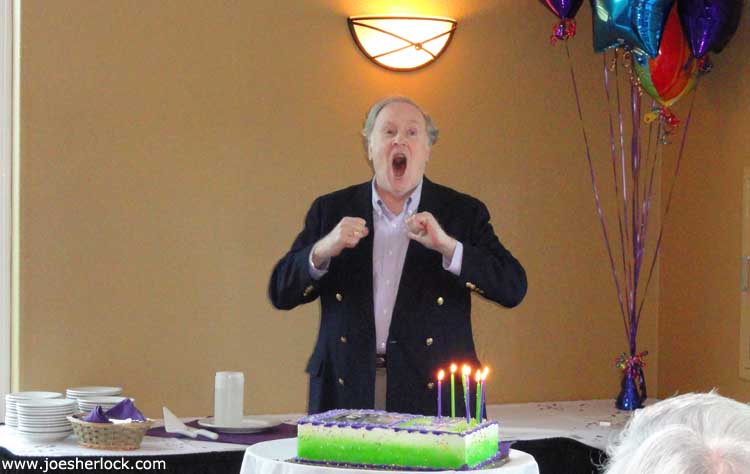 ---
There were lots of gifts. Many were wine-related or car-related. I also received birthday cards and greetings from all over the U.S. and from Japan as well. I especially liked the custom printed sweat shirt, presented to me by neighbors TJ and Betty. It has photos of my
'39 Plymouth coupe
on the front and back: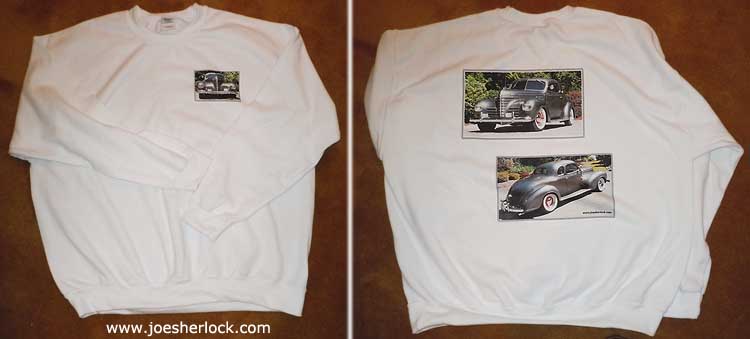 ---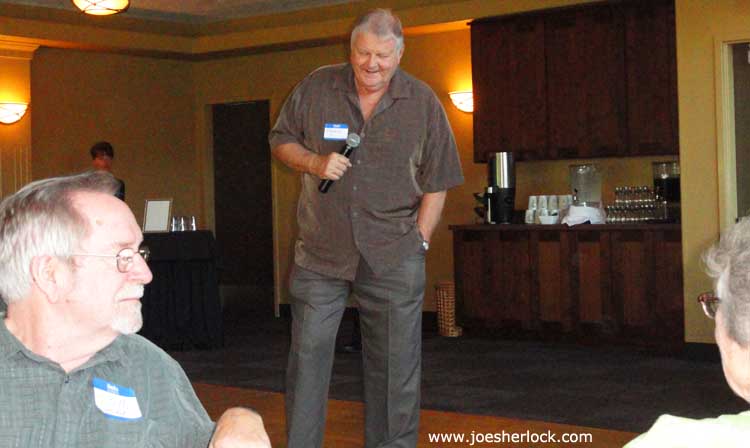 Speeches were given by daughter Kathy, wife Carol, neighbor Hud and my friend and fellow Philadelphia plastics guru, Dennis.
---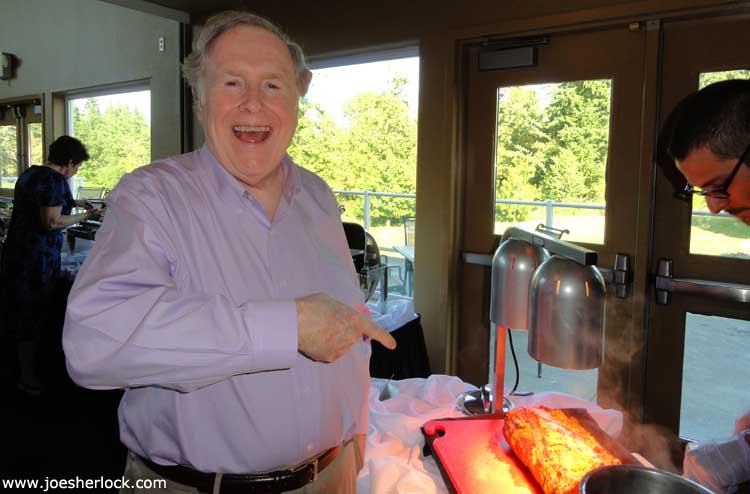 Everyone raved about the food, especially the meatballs (people joked that it wouldn't be a Sherlock function without them), the salmon filets and the prime rib carvery. The bartender and wait staff were courteous and attentive. We offered Rodney Strong Merlot and Jovino Pinot Gris wines - carefully chosen by Carol - as well as a selection of beers.
---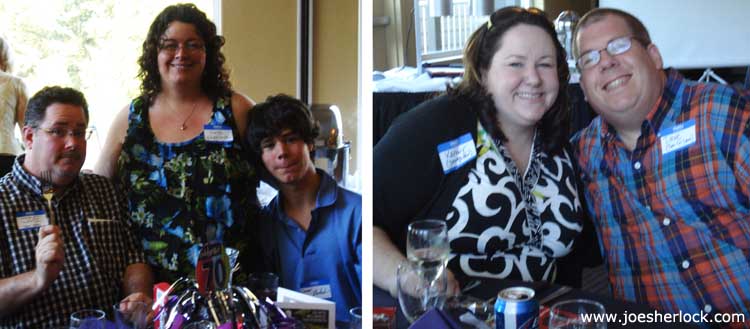 Joe, Evette and Connor; Kathy and Dave
---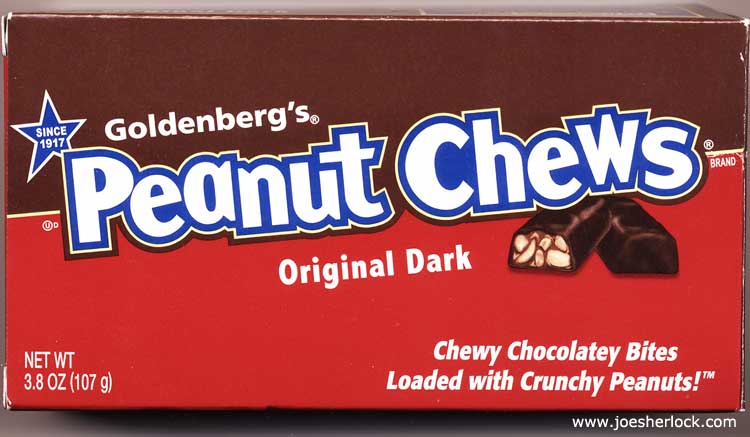 Carol placed disposable cameras at each table so that attendees could take pictures. Photos are posted here. Everyone received a table souvenir - a box of Goldenberg's Peanut Chews. They are still made in Philadelphia.
---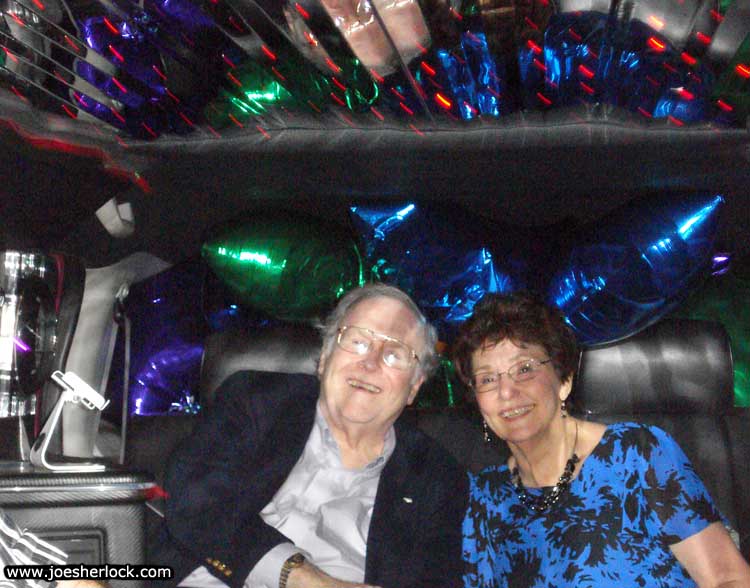 Riding home in Pinky.
---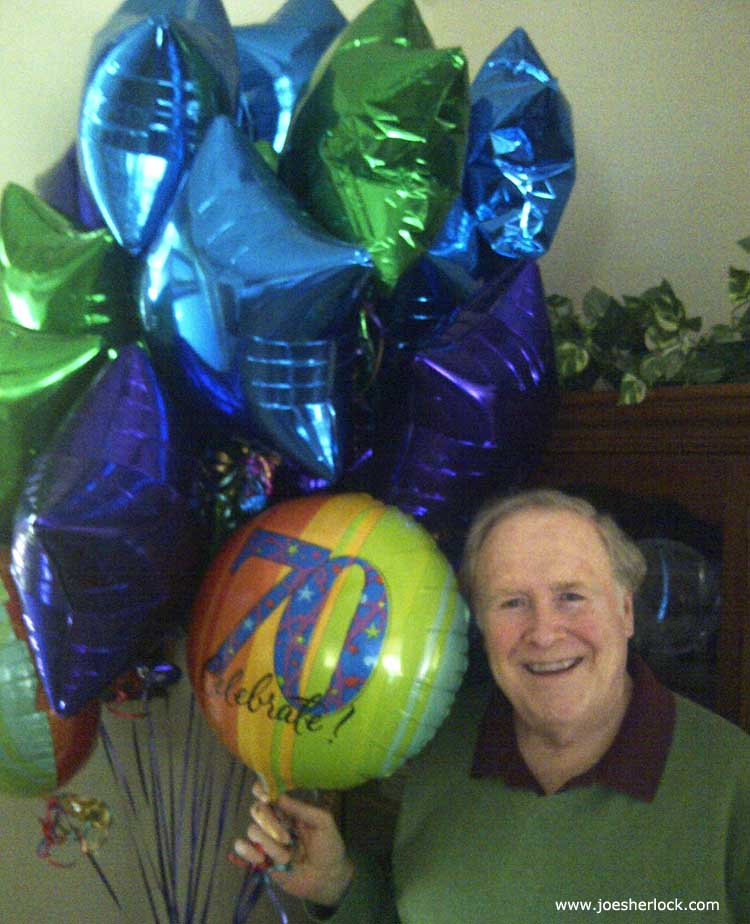 The party continued at our house on Sunday, with lots of gifts - many were wine-related or car-related - as well as birthday cards and greeting from all over. For dinner, I cooked filets mignon on the grill and we enjoyed them along with baked-stuffed potatoes, Béarnaise sauce and a couple bottles of 2007 Waterbrook Reserve Merlot. For dessert, there was another birthday cake - a delicious homemade German chocolate one.
---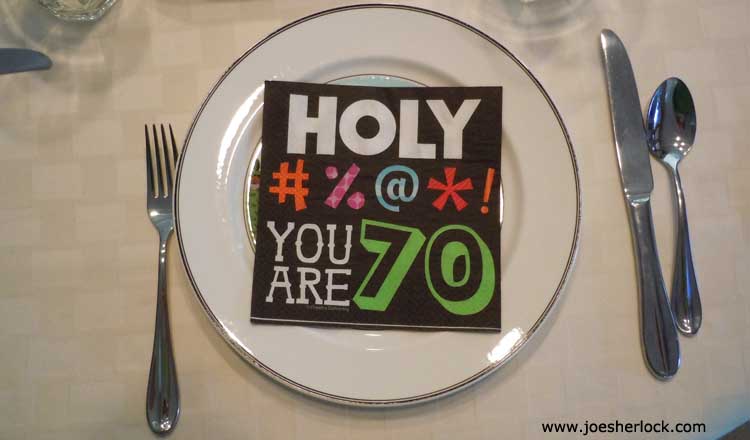 ---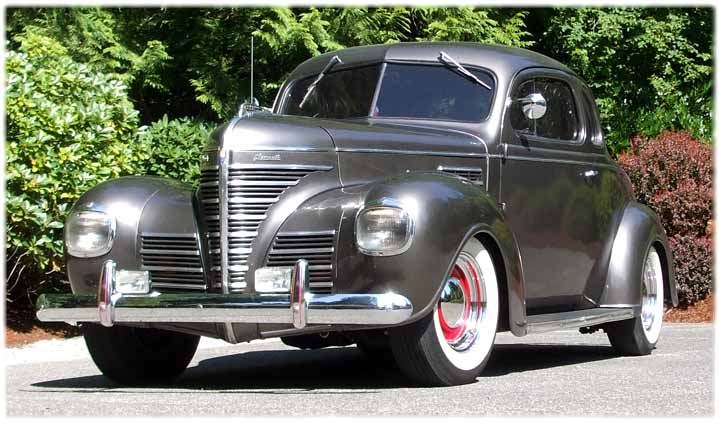 On Monday - my actual birthday, the weather was properly summery so, at 9:30 am - with temperatures already in the high 60s, I fired up the Plymouth and took a ride along the back roads of North Clark County. The sky was a picture postcard blue - the kind of bright, too-good-to-be-true blue which can make your eyes hurt if you stare too long. The blue was interspersed with perfect Johnson & Johnson cotton-ball clouds. It was a fine day and a swell ending to an unforgettable birthday weekend.