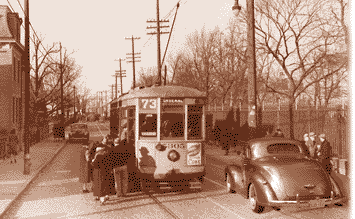 In 1950, as Communism spread, the U.S. took a stand against it, cutting diplomatic relations with the People's Republic of China, offering aid to France in Indonesia and sending troops to support South Korea after its invasion by the North. Senator Joseph McCarthy led the search for Reds in the government.

The U.S. Census showed a growth in U.S. population to 154,233,00. Oregon, Washington and California had a net population gain of over 50% in the prior decade.

A butter shortage forced Congress to repeal a 64 year-old tax on oleomargarine. To control a mounting deficit, the U.S. postmaster general cut mail delivery to once a day. Surgeons performed the first kidney transplant.

New 1950 products included Sugar Pops cereal, Minute Rice and plastic squeeze bottles for toiletries. The first Club Med opened in Majorca. The Hopalong Cassidy craze began; the demand for black Hoppy hats reportedly created a shortage of black dye.

Haloid Corporation (later re-named Xerox) introduced the first commercial photocopying machine. The Paper-Mate pen, which "neither leaks nor smudges" made its debut, racking up sales of $300,000 in its first year. By 1953, sales soared to $19 million.

New words included litterbug, heliport and nerve gas. Actress Elizabeth Taylor married Conrad Hilton Jr., son of the hotel magnate.

Top songs included 'Goodnight Irene', Thin Man Theme', 'Frosty The Snowman' and Theresa Brewer's 'Music, Music, Music'.
Among the many new television shows were 'Beat The Clock', 'The George Burns and Gracie Allen Show', 'The Jack Benny Show', 'Groucho Marx's 'You Bet Your Life' ("presented by your DeSoto Dealer") and Sid Ceasar's 'Your Show of Shows'. Popular movies included 'Father of the Bride', 'The Asphalt Jungle', 'Harvey' and 'Sunset Boulevard'.
Among those appearing on the obituary pages were Ransom E. Olds, George Bernard Shaw, George Orwell and singer Al Jolson.
In baseball, the New York Yankees won the World Series over the Philadelphia Phillies.