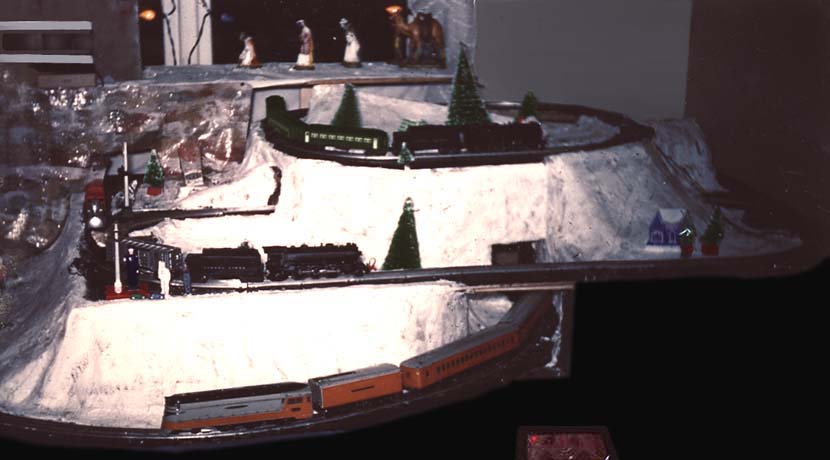 When this O-gauge Lionel train layout was built in 1947, I was too young to appreciate all of the effort that my dad put into it. He worked a regular job (45 to 50 hours per week) with the Pennsylvania Railroad and produced this three-level layout in his spare time without using power tools of any kind. Every piece of wood was hand-sawn, every hole was hand-drilled and all burlap was hand-tacked. Watered-down plaster was applied by brush to create the snowy ground.
The Christmas layout was built in the basement of our small Philadelphia row home and, because it was too big to carry up the basement stairs, was taken out the back door and around the block to the front of our house. It barely fit through the doorway, even after the storm door and front door had been removed.
The image on this page is from a 35mm photo taken by my late Uncle John Sherlock, who also worked for the PRR.
---
More Train Info & Photos
copyright Joseph M. Sherlock - 2000-21