Hood River, Oregon - 2012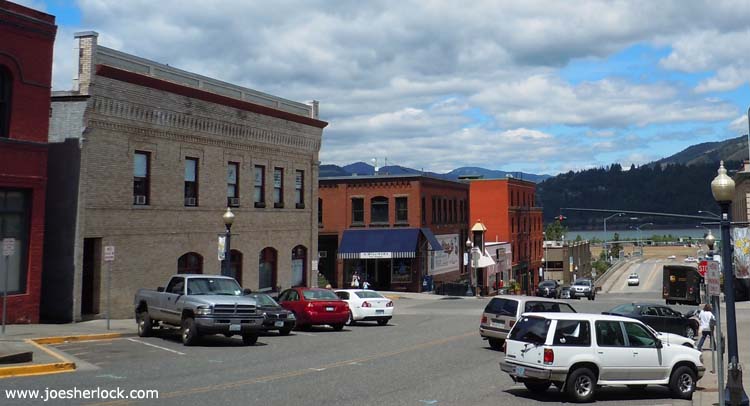 Except for the modern vehicles on the streets, Hood River appears to have been time-frozen in the 1920s. The Columbia River can be seen at the bottom of the Second St. hill.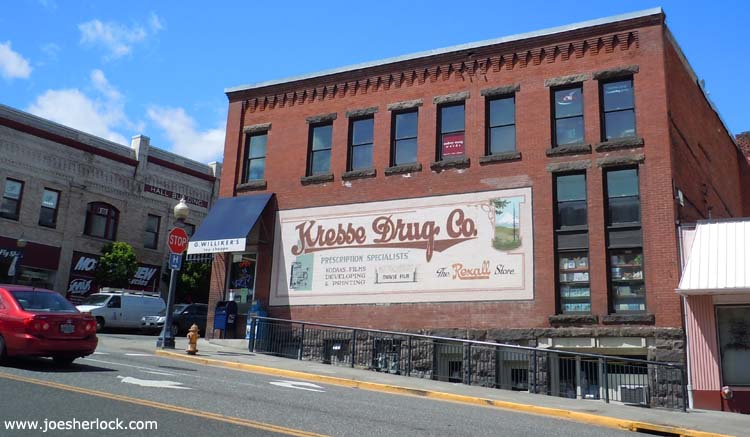 ---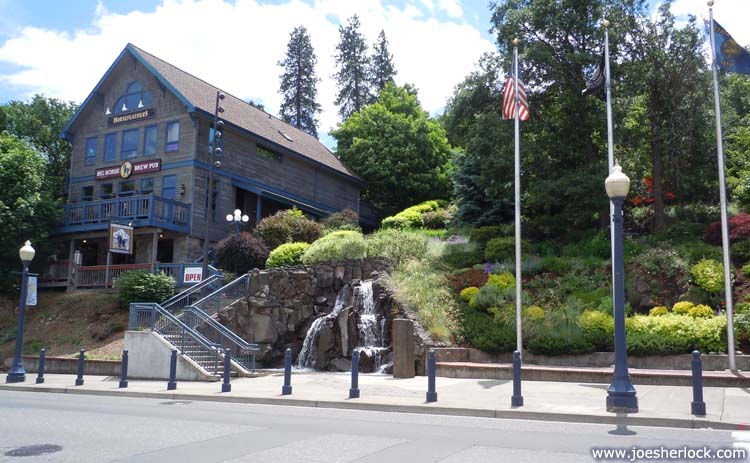 Overlook Memorial Park honors local veterans who died in wars and conflicts. Located on State St. at the top of Second St., it has a fountain that mimics the numerous Columbia Gorge waterfalls. The stairway leads to Horsefeathers restaurant and Big Horse Brew Pub, one of several micro-breweries in the area.
---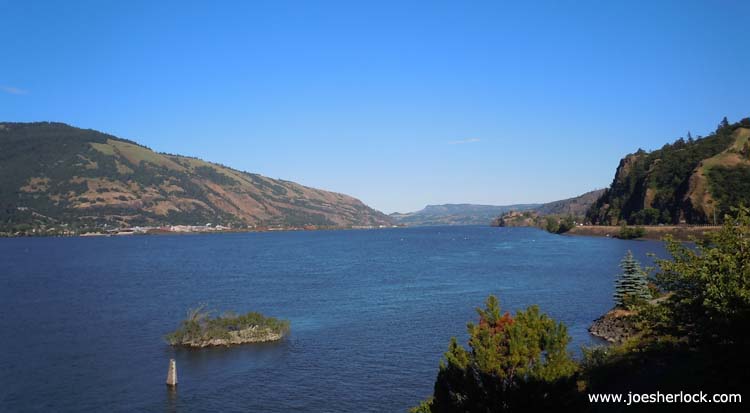 The mighty Columbia River as seen from the balcony of our riverside hotel room - a gaggle of geese can be seen floating down the river: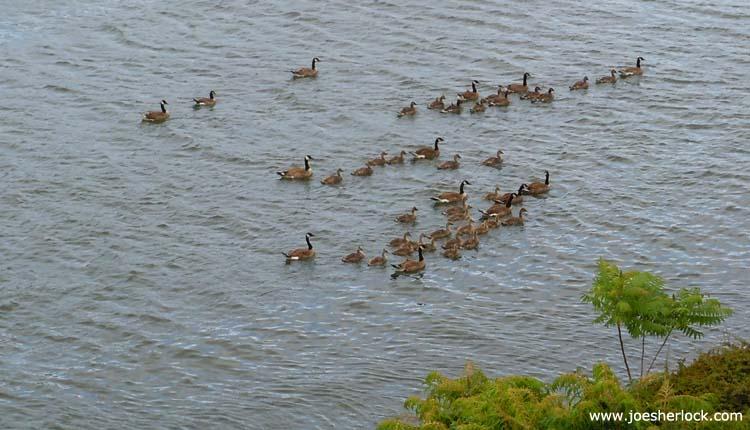 ---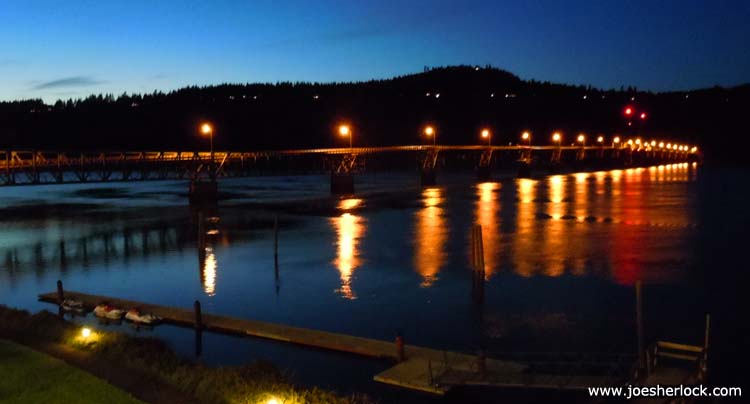 A nighttime view of the mile-long Hood River-White Salmon Bridge that spans the Columbia River, connecting Oregon and Washington (photo taken from the balcony of our hotel room at 10:00 pm)
---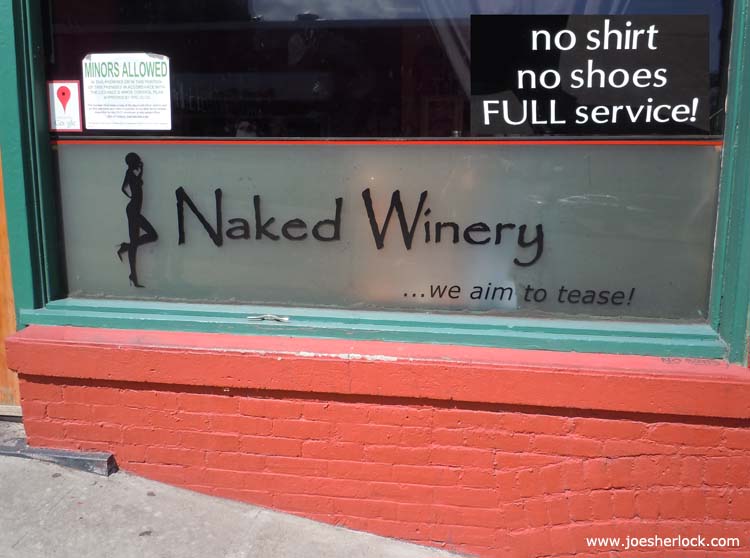 There are over a dozen wineries in Hood River. The Naked Winery offers quite a selection, including Booty Call Blush, Penetration Cabernet, Vixen Syrah, Foreplay Chardonnay, Sugar Mama Muscat, Dominatrix Pinot Noir (
"flavors of strawberry and sweet tarts lash out at your taste buds making you beg for more"
) and Gay Rosé (
described as "light and fruity in a fabulous way"
).
Below are the tasting rooms of the Cathedral Ridge Winery (left) and the Gorge White House & Winery (right):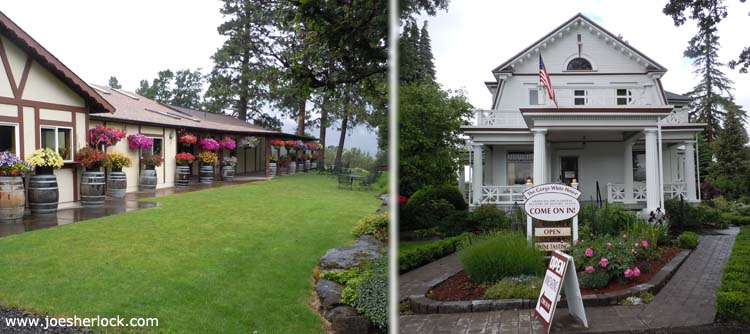 ---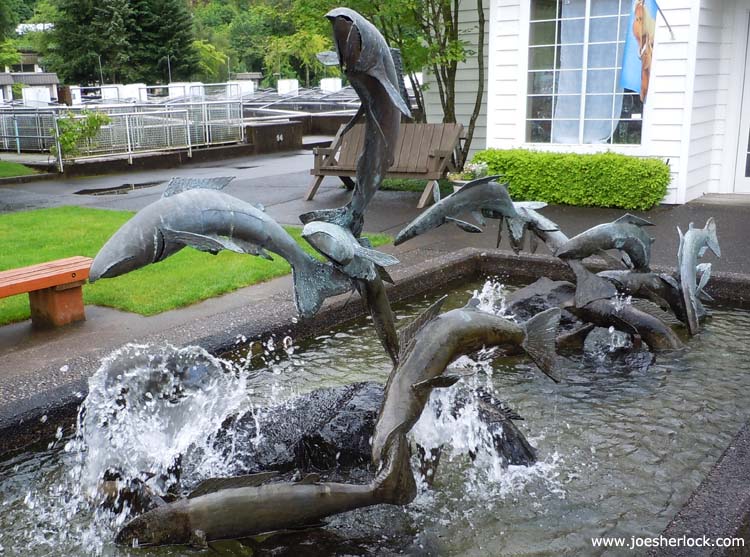 Leaping salmon sculpture at the Bonneville Dam Fish Hatchery in Cascade Locks, OR
---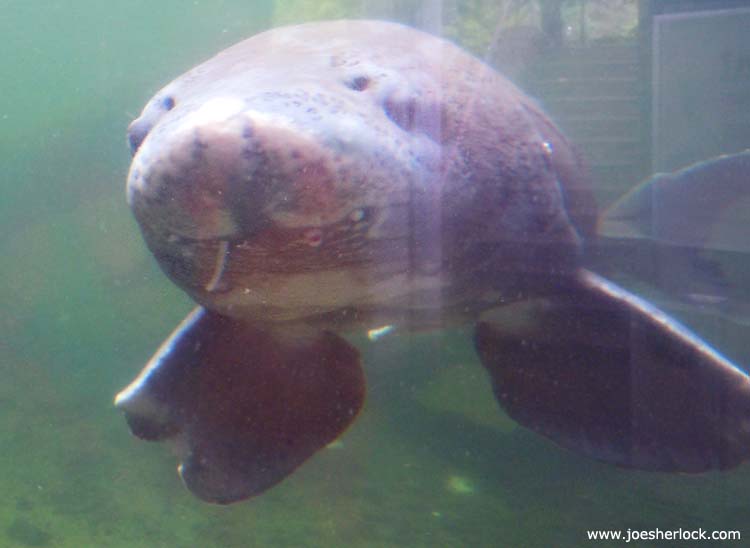 Although we saw him briefly, we didn't get a photo of Herman the Sturgeon at the Sturgeon Viewing Center. Herman is ten feet long, weighs 425 pounds and is over 70 years old. This is a photo of one of his slightly-smaller buddies.
---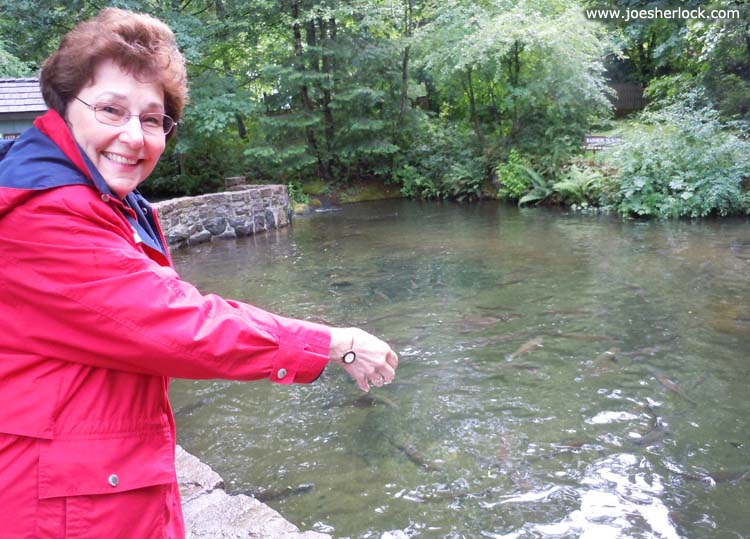 Carol fed the trout at one of the ponds and caused a feeding frenzy: