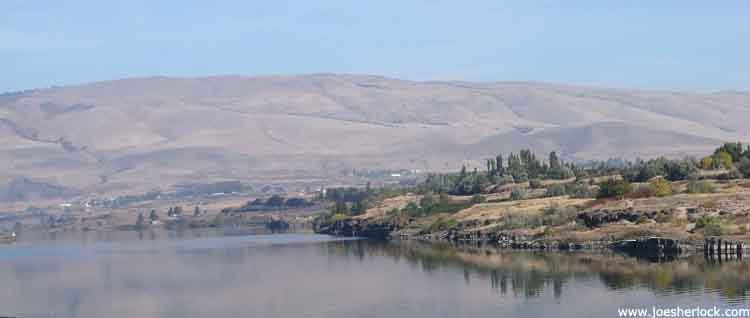 Columbia River, as seen from The Dalles, OR
---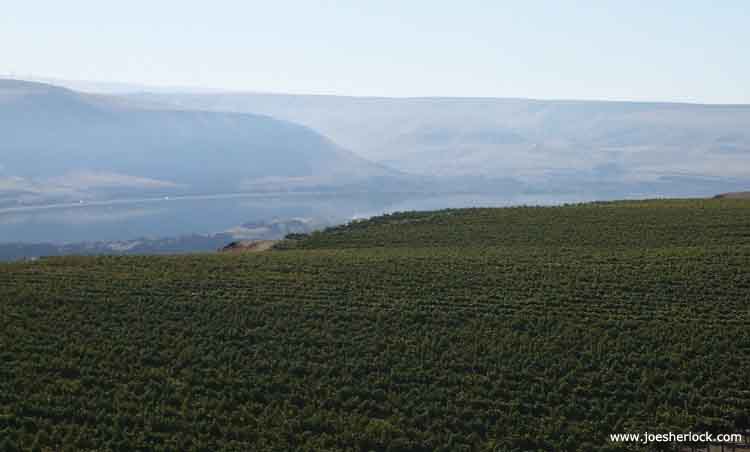 Maryhill Winery vineyard (Goldendale, WA) overlooks the Columbia Gorge.
---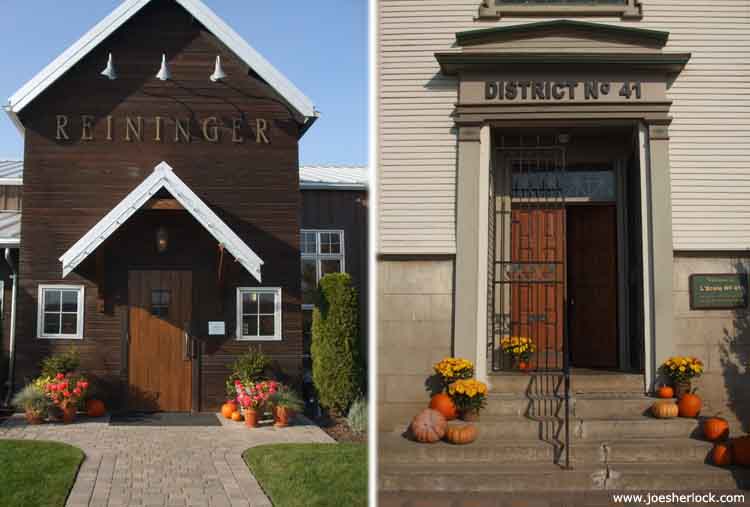 Front doors of Reininger Winery and L'Ecole No.41 Winery, just west of Walla Walla, WA
---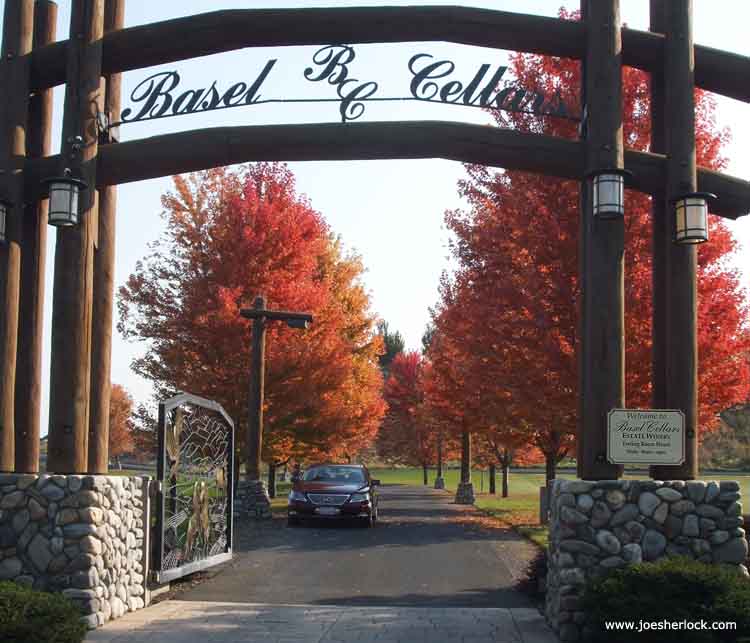 Basel Cellars produces wonderful wines which can be sampled at its spectacular estate and vineyard south of downtown Walla Walla.
---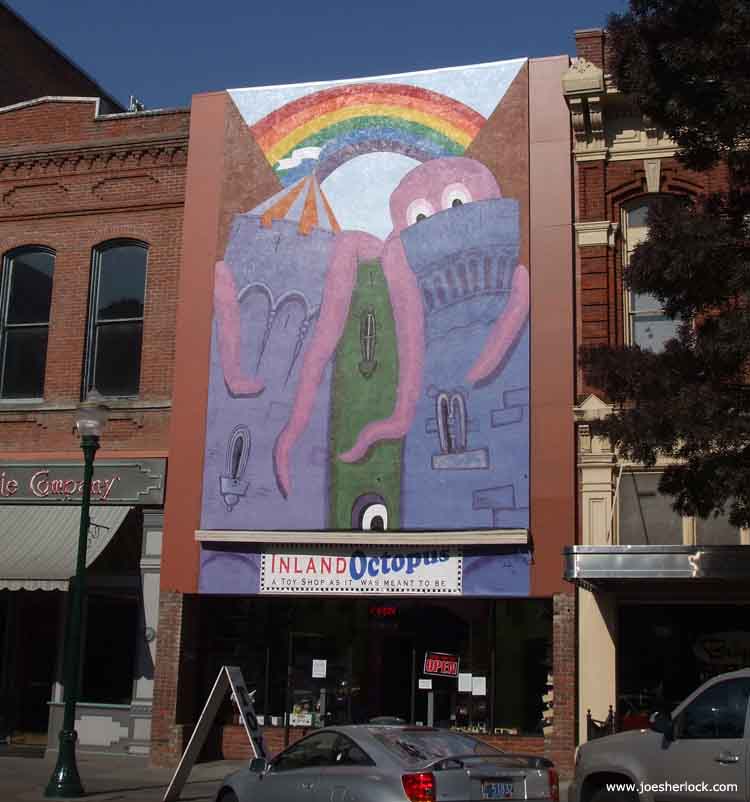 The Inland Octopus, arguably the world's coolest toy stare, recently relocated to larger space in downtown Walla Walla. The large, playful mural elevates the plain-jane building facia to match the eye appeal of its restored, brick-faced, fancy-trimmed neighbors and makes the establishment easy to spot.
---
Walla Walla Fall colors
---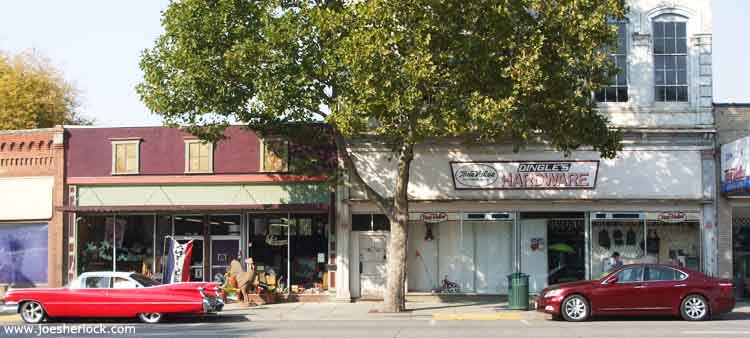 Dingle's Hardware in Dayton, WA is described as a "Friendly Country Store." It was established in 1920 and sells everything from clothing to sheet metal screws, as well as fishing and camping supplies. And hardware. Founder Bert Dingle once said, "If you don't find it at Dingle's, you don't need it." The 1959 Cadillac Coupe de Ville is owned by the neighboring antique store.
---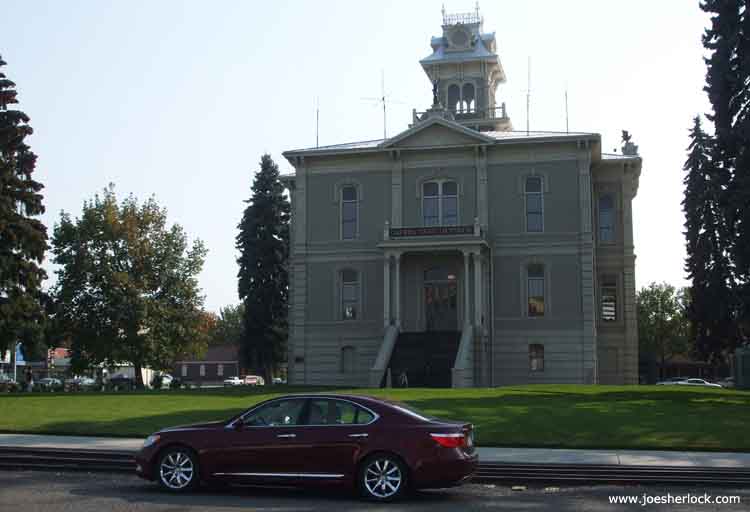 The Columbia County courthouse in Dayton is the oldest working courthouse in Washington state. The striking Italianate style building was constructed in 1887. 2,700 people currently reside in Dayton.
---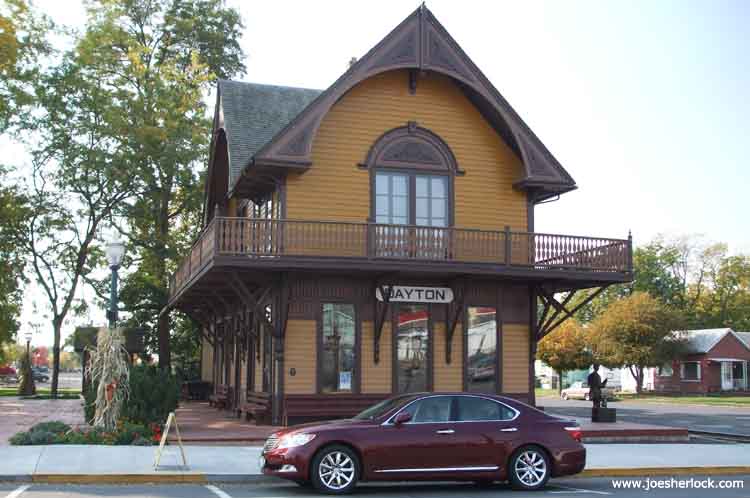 About a half-hour drive northeast of Walla Walla, Dayton boasts the oldest surviving passenger train station in Washington. Now a museum, the 1881 structure was once served by the Union Pacific Railroad.
---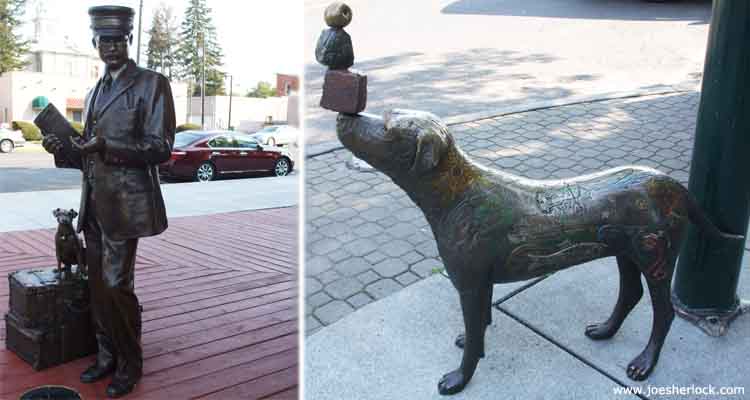 On the Dayton train station's platform, you'll find The Stationmaster and his Dog statue. On a street corner in downtown Walla Walla, a whimsical dog sculpture depicts a canine balancing feat.
---