Carol poses with a bunny topiary on Logan Circle. The Franklin Institute can be seen in the background.
---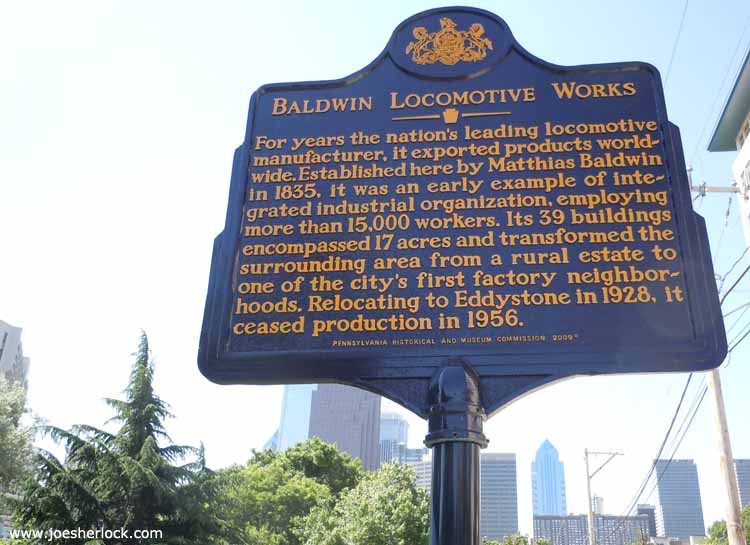 Earlier this year, the City of Philadelphia renamed a city park in honor of a great industrialist and humanitarian. Matthias Baldwin Park is located on 19th Street, between Callowhill and Hamilton Sts. The ground occupied by the park was once part of the mighty
Baldwin Locomotive Works
.
---
The Swann Memorial Fountain - also known as the Fountain of the Three Rivers - on Logan Circle
---
Main altar at the Cathedral Basilica of Saints Peter and Paul, just off the Ben Franklin Parkway
---
There's always time for Tastykakes - although they're now smaller and pricier than we remembered.
---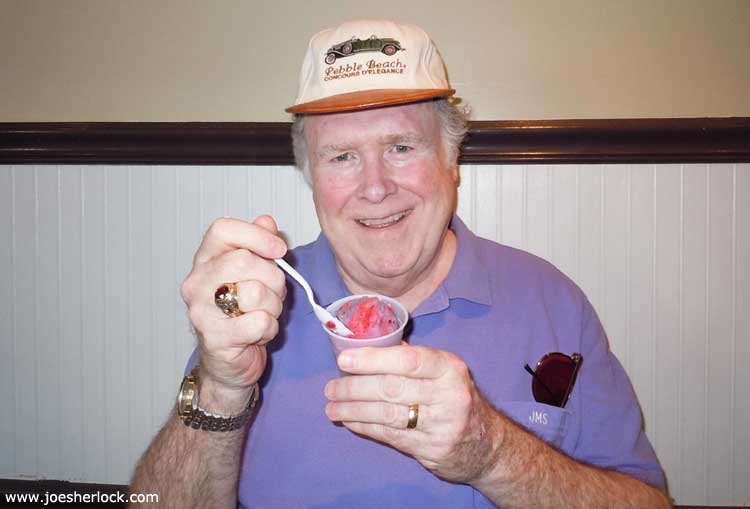 Joe enjoys a water ice, while checking out the Art Museum, Brewery and Fairmount sections of Philadelphia.
---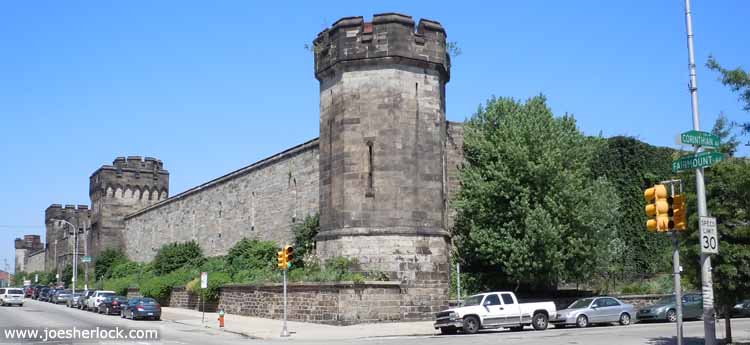 Established in 1829, the Eastern State Penitentiary, located in Philadelphia's Fairmount section, has become a tourist attraction because mobster Al Capone and bank robber Willie Sutton were once guests there. It's considered to be the world's first true penitentiary.
---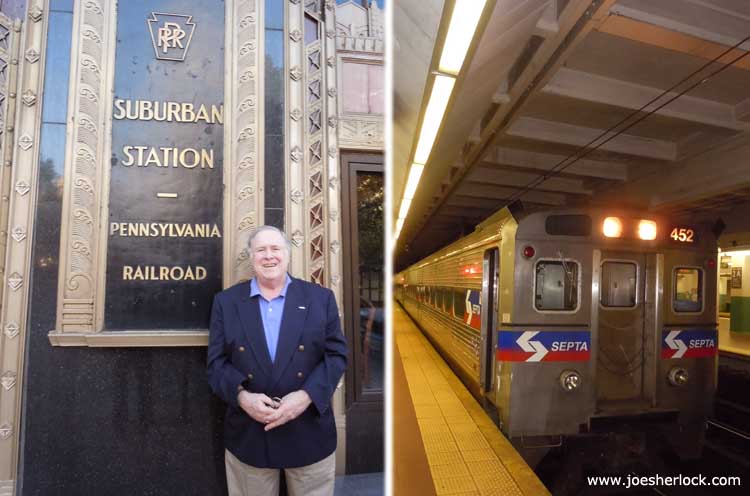 While the sign shows the old Pennsylvania Railroad logo, all the commuter trains at center city's Suburban Station are now operated by the South Eastern Pennsylvania Transit Authority, a metro public transportation colossus. Joe was a frequent rider on the old PRR owl-eyes commuter coaches - which ran out of Suburban Station - during his student years at Villanova University.
---
We had a grand view of the Philadelphia Museum of Art from the balcony of our hotel room.